Smell that crisp air? Hear the rustling of leaves thinking about drifting down from their boughs? Yes, it is definitely autumn in Fort Wayne, and there are many things you can do to savor the season.
1. Take a hike
Or a walk, or a stroll or whatever suits your purpose on your visit to Fort Wayne. Opt to go on the Salomon Farm Park1.7 mile paved walking trail, or you check out the downtown district in Fort Wayne, there are plenty of places to get fresh air and see the changing leaves.
2. Mums
What could be better than a spicy pot of mums? If you stop by Schmuckers Produce Farm, towards New Haven, then you should have plenty of plants to look over. Take a look, too, at the different jams and jellies that Schmuckers has to offer. You read it here: their strawberry-rhubarb preserves are out of this world.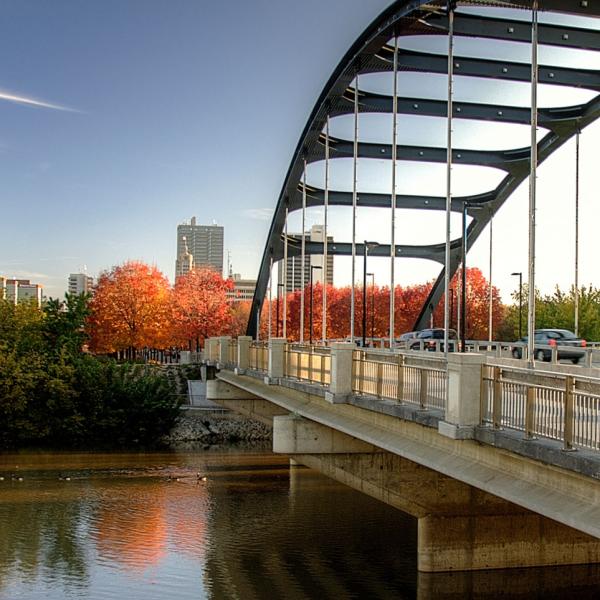 3. Golden Corn Fields
When you drive to Schmuckers, there are a fair number of country roads involved. And one of the most iconic northeast Indiana sights is that of rows of crisping corn, turning golden in a thick field of stalks. Hurrying through the two-lane roads surrounded by sentinel corn rows is an experience special to Hoosiers – it's like realizing that you've come home.
4. Tunnels of Color
Driving around the fringes of the city limits (check out the roads that go northwest, towards Leo and Cedarville), you'll probably find yourself on small roadways that wind through dense patches of trees. While the green leaf tunnels of summertime are cool and inviting, the fall leaf color change is breathtaking. Whether the tunnels of branches turn golden, red, or a pretty blend of the two, you'll have a hard time keeping your eyes on the road instead of up in the trees. Just drive carefully – there are Amish buggies that travel on these roads, too.
Discover the Best Spots to See Fall Foliage in Fort Wayne, Indiana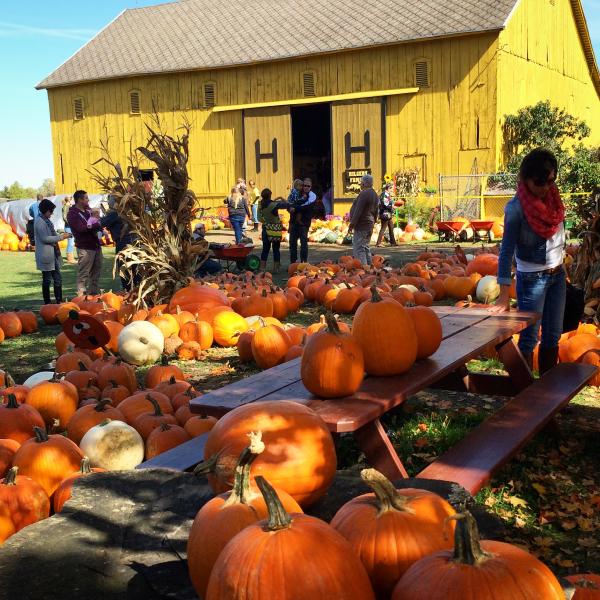 5. Apple Cider, Pumpkins, Cinnamon Brooms and More
Stop by an orchard to pluck a bag of aromatic apples, there are plenty of ways to find produce of the season. Check out Cook's Orchard, which has apples ripening well into November. And when it comes to pumpkins, they are everywhere. Check out the Hilger Family Farm to sample their fresh produce (corn, tomatoes, apples, and more) or to pick a pumpkin, either from pre-picked patch out by the barn, or from the u-pick field. (Note: Hilgers is only open until the last weekend in October, so time your visit carefully!)