Summertime in Fort Wayne means festival after festival, from Kickstart kicking us off in May through Johnny Appleseed Festival wrapping it up in the fall. Right smack dab in the middle of summer is our city's largest festival, The Three Rivers Festival. Now in its 48th season, this year's Festival theme is Indiana's Bicentennial: Celebrate History- Ignite the Future. There are so many exciting events planned, from the parade on Saturday morning to the fireworks to cap it all off, it can be hard to decide what to do. To help you, here are my top five Festival events.

1. The Lutheran Health Network Parade
Winding through the streets of Downtown Fort Wayne, the parade kicks off a week's worth of activities on July 9. Grab a chair or blanket and join thousands of others as they line the streets to see local organizations and high school bands march through the city.
When: Saturday, July 9, 9:45 a.m.
Where: Downtown Fort Wayne

2. Art in the Park
This two-day juried fine art fair is the crown jewel of the Festival in my opinion. Over 100 artists and artisan exhibitors from across the country will converge in the center of the Arts Campus on Main Street. The event also features local food vendors and live music.
When: Saturday, July 9, 11 a.m to 7 p.m. and Sunday, July 10, 11 a.m. to 5 p.m.
Where: Freimann Square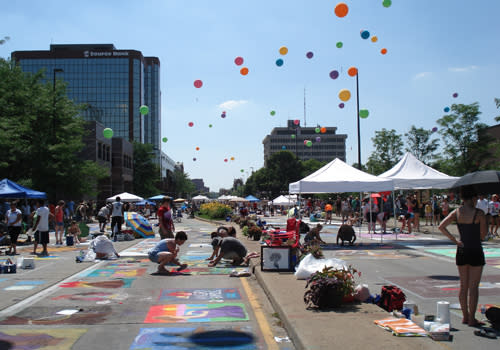 3. Chalk Walk
The Fort Wayne Museum of Art's annual Chalk Walk attracts local artists, families, and businesses downtown to transform Main Street into a colorful canvas. It is the largest community art project in the region and is definitely worth checking out.
When: Saturday, July 9 and 10
Where: Main Street between Lafayette and Barr Streets

4. The Bed Race
Thousands of spectators flock to Main Street to witness five-person teams racing down the street pushing homemade "beds." Some "beds" are built for speed, while others are built to entertain.It's an entertaining spectacle of both athleticism and creativity.
When: Wednesday, July 13, 6-8 p.m.
Where: Main Street between Clinton and Lafayette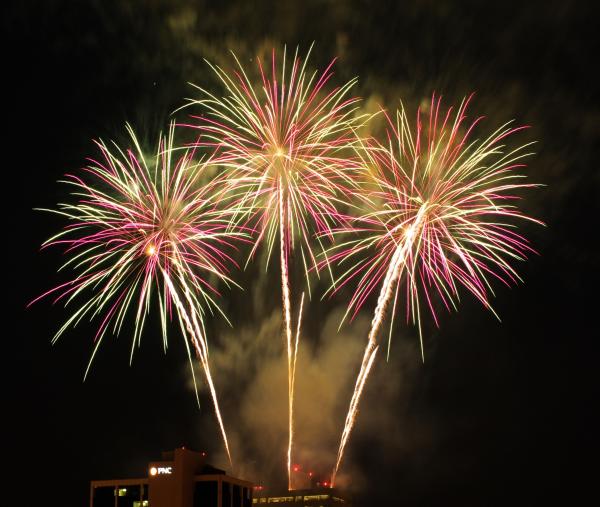 5. Fireworks Finale
Capping off a weeklong flurry of events, the Fireworks Finale is one of our region's largest fireworks display. As is tradition, they will be shot off from the top of the Indiana Michigan Power building in Downtown Fort Wayne with a WMEE simulcast.
When: Saturday, July 16, 10 p.m.
Where: Indiana Michigan Power Building, Downtown Fort Wayne