Summer is my favorite time of year. This is, partially, because I'm always freezing, but the abundance of summer concerts certainly doesn't hurt. Plus, Fort Wayne is becoming sort of a music hub within the Midwest!
Fort Wayne Summer Concert Series
Here are the top five Fort Wayne concert series you won't want to miss as the temperature rises and the days grow longer.
1. Summer Nights at the Embassy
From what I heard, this casual-cool concert series at the Embassy Theatre started two years ago to rave reviews. Every Wednesday from May 23 to August 29from 5:00-10 p.m. you can enjoy drinks, food, and a featured act. On some nights that means comedy or trivia, but most nights you'll catch tunes by groups like the Alicia Pyle Quartet and James and the Drifters.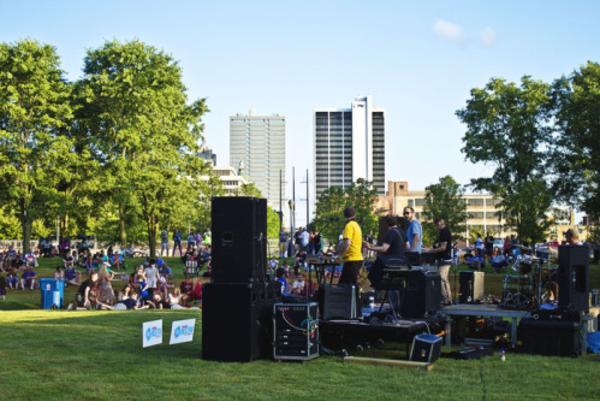 2. Living Fort Wayne Concert Series
This is another concert series hosted by the Young Leaders of Northeast Indiana with concerts throughout the summer. Chill on the lawn at Headwaters Park for a free evening of music and fun. Starting at 6:00 p.m., food trucks, kids activities, and pontoon boat rides round out the experience.
Concerts will be held on May 30, June 27, and August 1 from 6:00 to 9:00 p.m.
You may not think of a library as a place you can make some noise, but that's what happens on the library plaza of the Allen County Public Library in downtown Fort Wayne every Saturday between June and August. Hear 3-4 bands per night, and rock out with friends or family, all for free.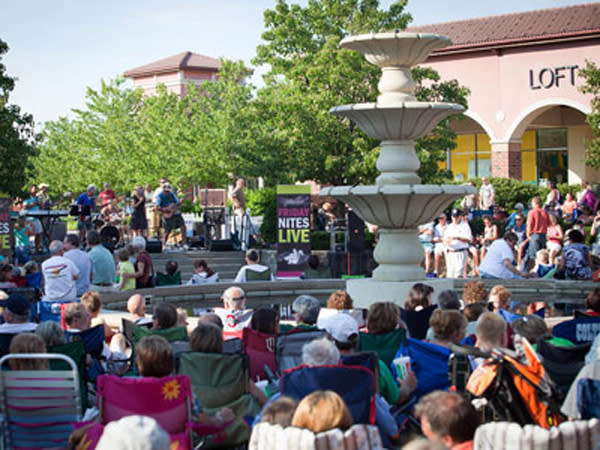 4. Jefferson Pointe Friday Nites Live
From June 1 through August 31, the Jefferson Pointe Shopping Center comes alive at night. Hear a variety of local bands, grab a bite to eat, and do some shopping all between 6:30 and 8:30 p.m.
5. Three Rivers Festival
The summer music scene in Fort Wayne wouldn't be complete without the Three Rivers Festival. From July 13-21, mainstage acts like The Hubie Ashcraft Band to Here Come the Mummies and Brother take over Headwaters Park. Tickets are available through Ticketmaster.