Fort Wayne is an active city! Summer and fall are the perfect time to get off the treadmill and take your workout to the trails.
Here are my top 5 places to jog around Fort Wayne.
1. Foster Park
Foster Park is always pleasantly active. With a golf course, dog playground, pavilions and sports fields, how could it not? This park has many open paved trails as well as smaller, more wooded ones. Attached to the Rivergreenway trail, this park makes a perfect spot or final destination on your workout!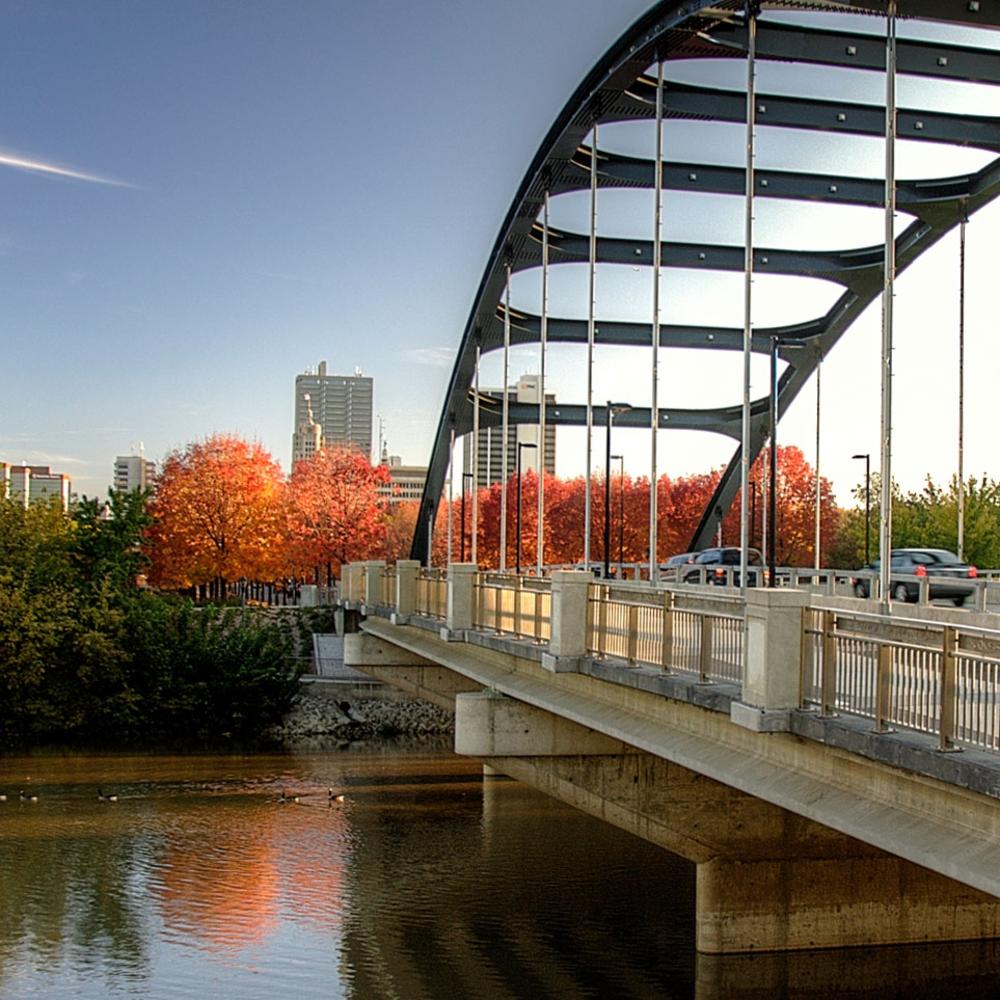 2. Rivergreenway
The Rivergreenway is a 25 mile series of trails that stretch throughout central Fort Wayne and New Haven along the banks of Fort Wayne's three rivers. Fort Wayne has a spectacular, bustling downtown area that is also very safe and clean. This path integrates the riverside wildlife and scenery with the urban setting of downtown.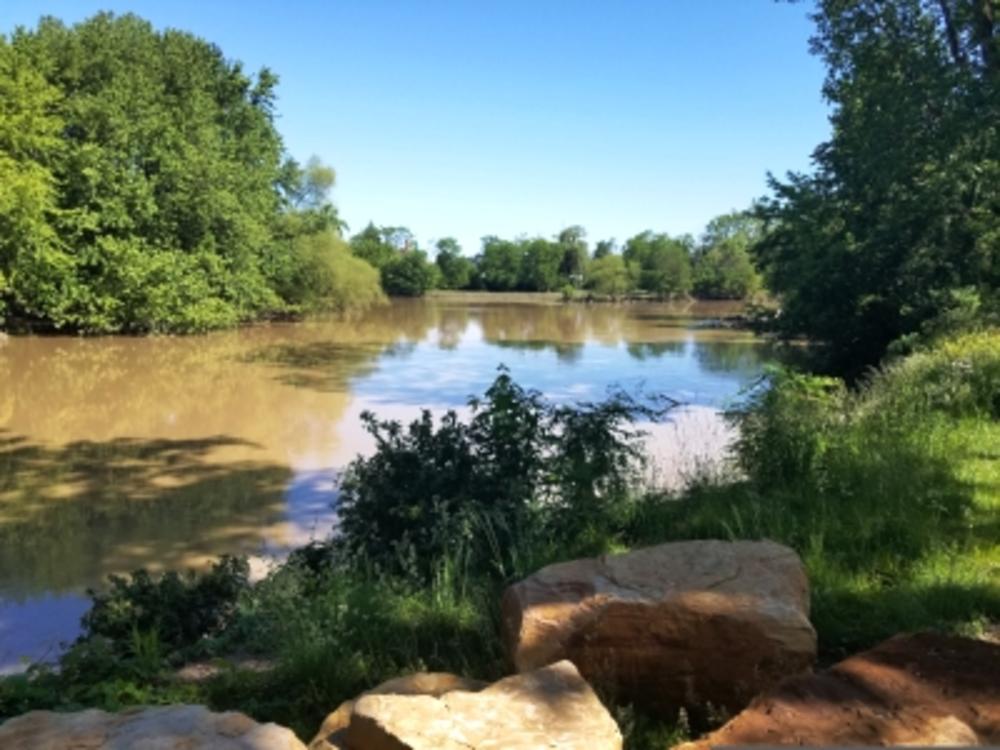 3. The Plex and IPFW
I have memories of running cross country meets in high school at The Plex. With its wooded areas and hilly course, this spot is the perfect place to train. Settled right next to the Indiana University-Purdue University Fort Wayne campus, you will have plenty of smooth, scenic paths to satisfy your daily training. Run over bridges, past modern art, forest paths, and riverside to make your workout a memorable one.
4. Fox Island
Run through a marsh, beach, forests, fields all in one park! Fox Island is a 605 acre State Nature Preserve in Southwest Allen County that has 7 miles of marked of relatively flat trails, paved, dirt and gravel. This park couldn't be more dog-friendly! Let your pooch off the leash at the doggie beach after your run or hop in yourself at the Bowman Lake swimming beach. Parking is $2, and I guarantee well worth it.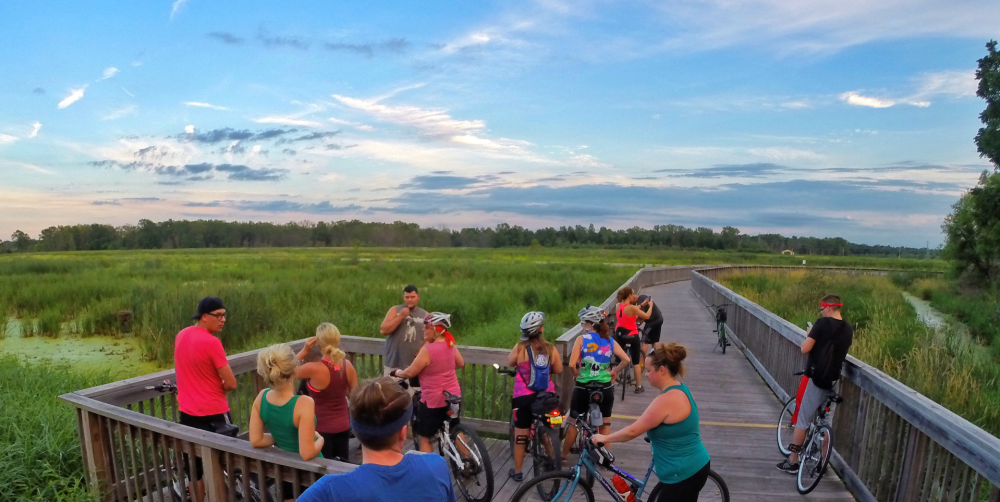 5. Towpath Trail
Although Towpath may only be 5.5 miles, it connects with countless more trails like Eagle Marsh, the Lutheran Hospital campus, Rockhill Park and downtown. The possibilities are endless! I also really like this path because the trail is flat, paved, easy and clean. It's great for walkers, bikers and all other activities. There is free parking at multiple spots around the trail, but the parking on Glendale Rd, off of Smith gives you a nice central location to start.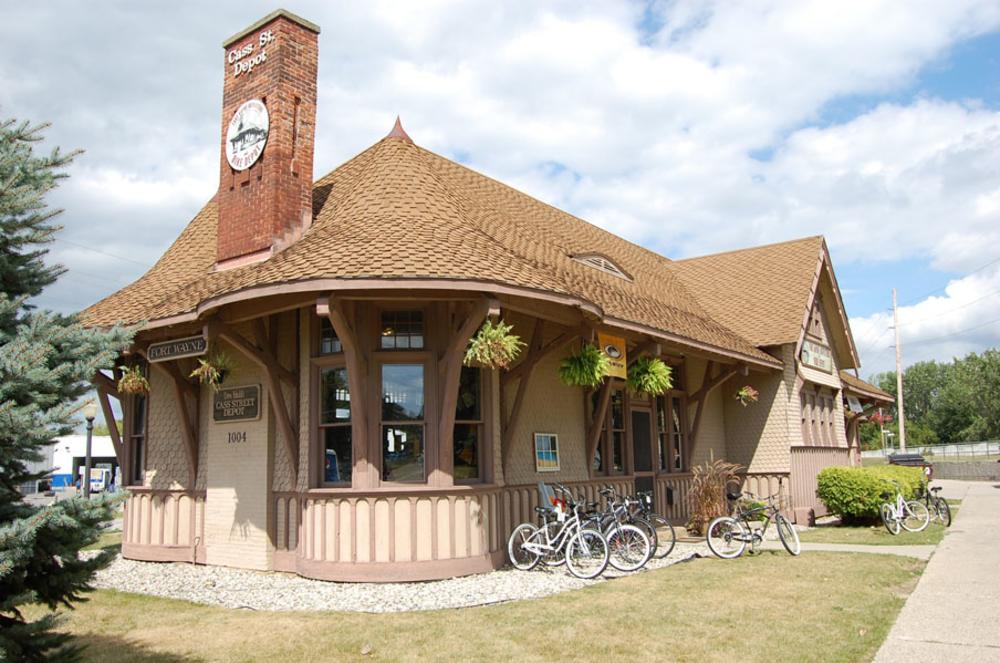 Awesome Gear Shops
When it comes to gear, our local shops have your back.
Stop by 3 Rivers Running Company for footwear and apparel, but also coaching services, gait analysis, and wellness classes.
Fort Wayne Outfitters is another local staple for athletes. In addition to apparel and gear, they have a variety of bikes, kayaks, paddle boards and more available for rent.

Races Galore
Now that you've trained and have the gear, it's time to run a race! Fort Wayne is home to countless 5k's occurring nearly every weekend. See the Fort Wayne Running Club website for their list of upcoming races.
Fort4Fitness hosts several events each year, leading up to Fort Wayne's biggest health and fitness event of the year, their Fall Festival. The entire weekend is packed with races ranging from a senior marathon and children's marathon to the full 26-mile marathon.
This post was originally published in July 2017 and has been updated.