Instagram
is a photo-sharing app (and now site) that connects with other social media accounts you may already have, like Facebook. You may be familiar with Instagram and already sharing your own photos. You're not alone;
Visit Fort Wayne
is there sharing great information for tourists and locals alike. Here are the top five reasons you should be sure to follow their account:
#5 Real Time Updates
The Visit Fort Wayne team will share the latest news with photos as the information is released. There is no better way to stay up on the latest information about events and activities going on around Fort Wayne.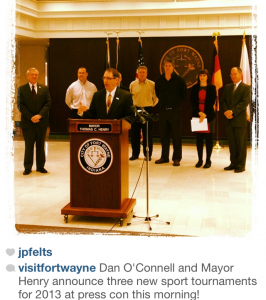 #4 Hidden Gems
You'll be surprised at what you'll see from Visit Fort Wayne. It might be a new menu addition to a local eatery. It could be a sneak at the latest gallery or museum exhibit. Or maybe it's the storefront of a new downtown retail shop you'll want to make a part of your next shopping trip.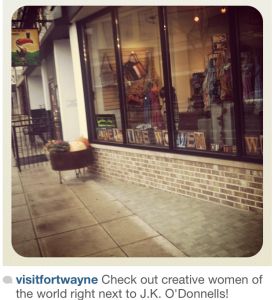 #3 Personality through Photography
We know brands themselves don't snap pictures and post. By following Visit Fort Wayne on Instagram, you'll get to know the personality behind the brand. You'll discover the people of Fort Wayne are definitely people you could hang out with over a cup of coffee or include in your weekend plans.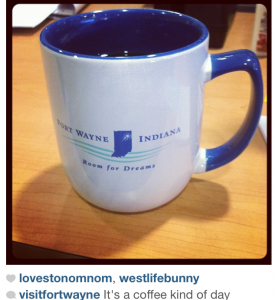 #2 VIP Access
When you hang with Visit Fort Wayne on Instagram, you get special VIP access and views of the best Fort Wayne has to offer. While 10,000 people have one view, Visit Fort Wayne is bringing you a view that can only be seen via their Instagram stream. Talk about exclusive!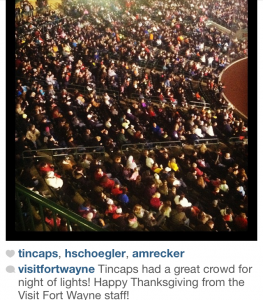 #1 You never know what you'll see next!
On this particular night, it was a proposal found in downtown. Be sure to
follow their Instagram stream
so you don't miss one photo-worthy moment from Fort Wayne.