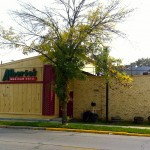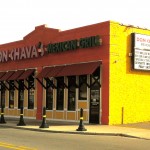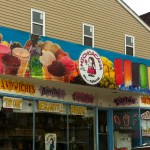 Fort Wayne is fortunate to have a rich cultural fabric, and one result of this is our many ethnic restaurants. There's no need to frequent the chain restaurants when we have so many authentic, locally owned restaurants throughout the community.
As someone who could eat Mexican food for every meal, every day, here are my top five recommendations of restaurants to visit for your next authentic Mexican meal.
Agaves Mexican Grill - 212 East Washington Center Road, Fort Wayne, IN 46825 - The convenient location near I-69 and Coldwater Road make Agaves a desirable location to meet up with friends from around the region. In warmer months, their patio offers great outdoor seating. Portions are large, offering you a good value. My pick: Extreme Nachos with Chicken.
Albertos - 2529 South Calhoun Street, Fort Wayne, IN 46807 - Just a short drive south of downtown, you'll find this small, well-lit authentic Mexican restaurant. I've always experienced quick and pleasant service, which makes it a great choice for your lunch hour meal. My pick: Alberto's Burrito with chicken.
El Azteca - 535 East State Boulevard, Fort Wayne, IN 46805 - Centrally located, El Azteca offers a full bar featuring over 100 tequilas as well as a full menu. Be sure to mark your calendar for their Cinco de Mayo party each year! My pick: A cup of Fideo Soup and the Chicken Almendra Burrito.
Don Chavas - 1234 North Wells Street, Fort Wayne, IN 46808 - Don Chavas is part of the Cebolla's family of restaurants, however, this location features additional menu items featuring seafood dishes. Similarities include their colorful and unique furniture and some signature menu items. My pick: an order of their Queso dip and the Tijuana Enchiladas featuring green tomatillo sauce.
Tacos Arandas "El Amish" - 2012 Broadway Street, Fort Wayne, IN 46802 - Reviews rate this as "the most authentic and delicious tacos I've had since moving" and "los precios razonables, el servicio de excelencia." While the menu is basic, the options are not. My pick: the Tacos, of course!
Bonus:
Indiana Mexican Bakery – 1419 North Wells Street, Fort Wayne, IN 46808 – This could be considered a hidden gem. A perfect spot to enjoy dessert after a meal across the street at Don Chavas. My pick: warm Churros.
La Michoacana – 1421 North Wells Street, Fort Wayne, IN 46808 – Right next door to the bakery, you want to make this a spot to stop in during the summer months while you're out enjoying the trails. They do offer food, but desserts like fresh fruit popsicles are what they're known for. My pick: homemade, natural popsicles.
There's no excuse not to taste all that the community has to offer. Try these local favorites out, and let me know what others you would add to the list!