It may be hard to believe, but the season of dashing through the snow, and having a holly jolly Christmas is upon us. While I know there are many people who are dreaming of warmer weather and summer fun, I for one, am thrilled to usher in Dasher, Dancer, Prancer, and Vixen (and all of the other reindeer, of course)!
The holiday season has always been my favorite time of year. There's just something about it that makes me giddy – it probably has something to do with twinkling lights, soft falling snow, and warm and fuzzy feelings. I'm looking forward to this time of year even more now that my husband and I have a daughter to enjoy all the joy and wonder of the season with!
If you love the holidays just as much as I do, you probably have a long list of activities and events that you want to enjoy before it's all over and you have to wait another year for Santa Claus to come back to town. While it's hard to narrow down, here is my personal Top 7 List of those "can't-miss" holiday events in Fort Wayne, Indiana to enjoy with the whole family—in no particular order.
Can't-Miss Holiday Events in Fort Wayne, Indiana 
1. Festival of Trees
November 25 – December 2
One of the many holiday activities during Holidayfest, the Embassy Theatre Festival of Trees, is an event unlike any other. Scores of local businesses and organizations create beautiful and creative trees that are on display throughout the Embassy Theatre and the attached Indiana Hotel lobby. Each day there are a number of performances from local performers, and activities for children to enjoy while you admire the trees. The festival will look a bit different this year to keep in line with safety precautions.
Special precautions this year:
Tickets will be sold in limited, 90-minute time blocks.
Masks are required for patrons, staff, and volunteers.
Surfaces, restrooms, theater seats, and the stage area will be cleaned between each 90-minute block.
For those who cannot attend, virtual tickets will be for sale starting November 25. An online tour will be available for viewing from Dec. 3 – Jan. 1.
Santa will join the festival virtually this year! Families can see him, talk with him, and take a photo with Virtual Santa.
See the full list of precautions.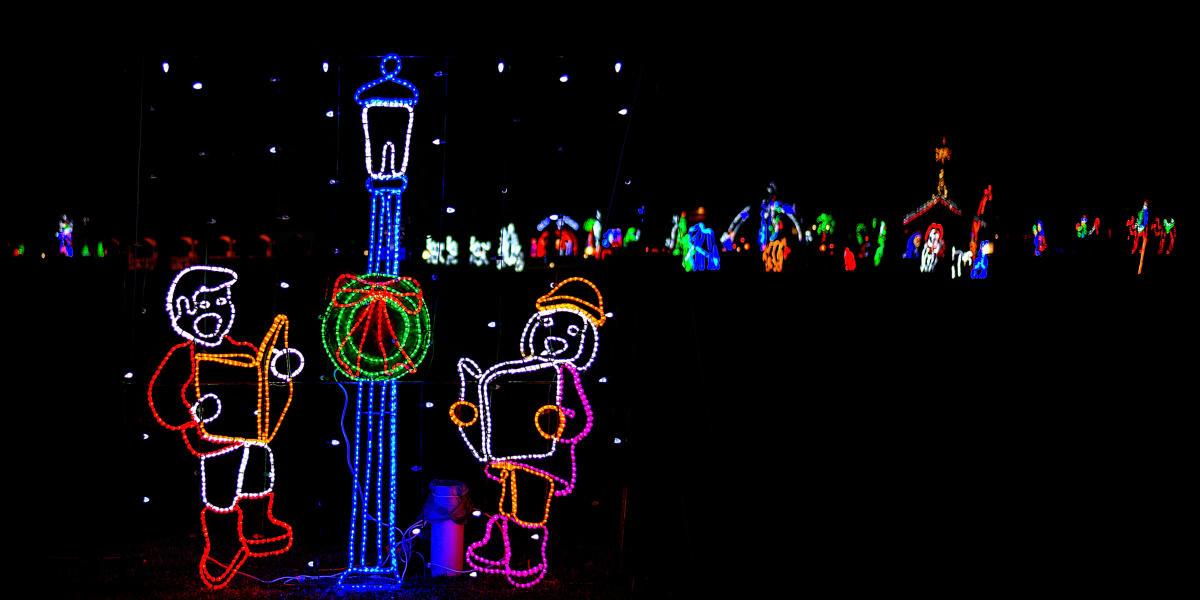 2. Fantasy of Lights
November 13 – December 31
The Fantasy of Lights is another holiday staple that I always look forward to. We always take at least one evening to take in the over 110 larger-than-life light displays on the 2-mile driving route throughout Franke Park—although we have been known to go multiple times throughout the season.

As per our own tradition, we like to stop and get a warm beverage on our way to sip on as we take in all of the light displays, drive around town looking at other bright lights after, and swing by a local pizza place (usually Pint and Slice) to grab a pizza on our way home. Blue Jacket has started selling hot chocolate and popcorn to enjoy along the route, and even have a "Candy Cane Quiz" to test your knowledge of the displays. Make sure you tune your vehicle's radio to their designated channel, or at least switch to your favorite holiday playlist to make it all the more fun and festive for everyone!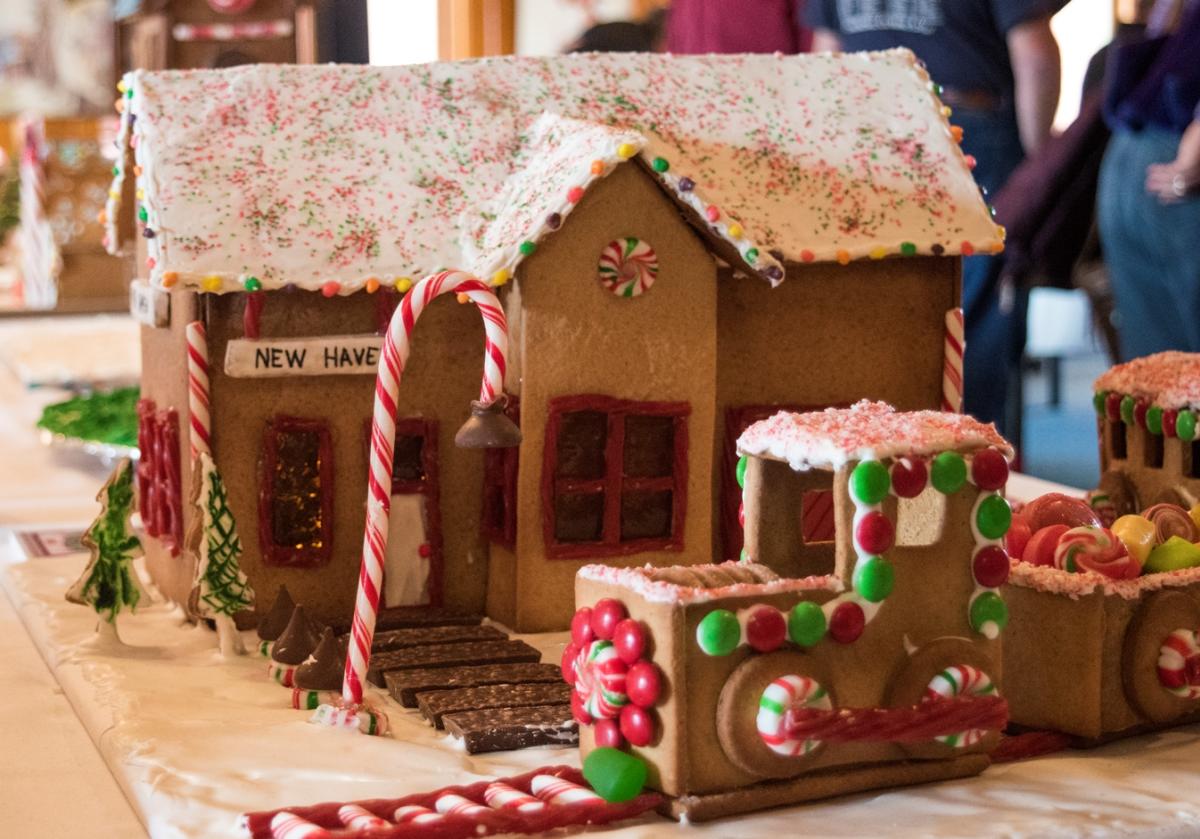 3. Festival of Gingerbread
November 27 – December 13
The Festival of Gingerbread at the History Center is often one of the most anticipated events of the holiday season! Local gingerbread creatives submit their icing and gumdrop masterpieces to be judged in the Gingerbread contest, as well as to be seen by the public.
Each year there are more than 100 gingerbread submissions, with prizes awarded in a number of competitive categories. Kids will love looking at the colorful and intricate gingerbread displays, that may inspire you to make your annual family gingerbread house a little more complex. The History Center will also have a number of family-friendly events throughout the holiday season.
Special precautions in place:
Tickets will be sold in advance in 15-minute increments for the festival's busiest times.
Masks are required at all times in the museum.
Social distancing will be enforced.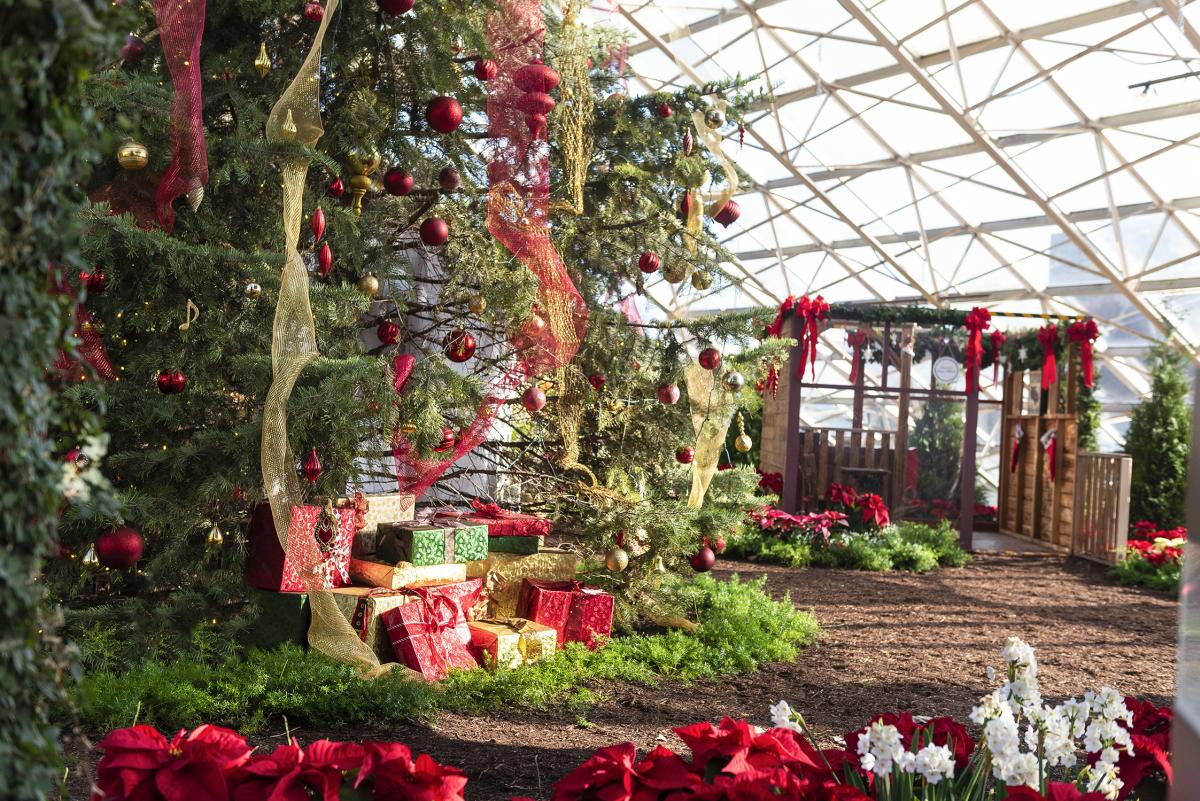 4. Reindeer Saturdays at the Botanical Conservatory
December 5, 12, 19
The Foellinger-Freimann Botanical Conservatory invites all of the good little boys and girls (and those who may need a little nudging towards the "good list") to Reindeer Saturdays on December 5, 12, and 19, as the holiday-dressed Icelandic reindeer stop by the beautiful gardens. From Noon–4 pm, the reindeer will be on hand to take photos, as well as take one final listen to everyone's wish list before stopping by the North Pole before his big night out. Plus, learn how these amazing animals live in their natural environment while hearing from the Animal-Grams "Reindeer Experts."
The Conservatory is hosting a number of other family-friendly events throughout the holiday season including "Oh? Christmas Tree!" Holiday Exhibit, Garden in Lights, Christmas Caroling at the Conservatory, Christmas Trees Around the World, Holiday Kick-Off at the Botanical, and much more!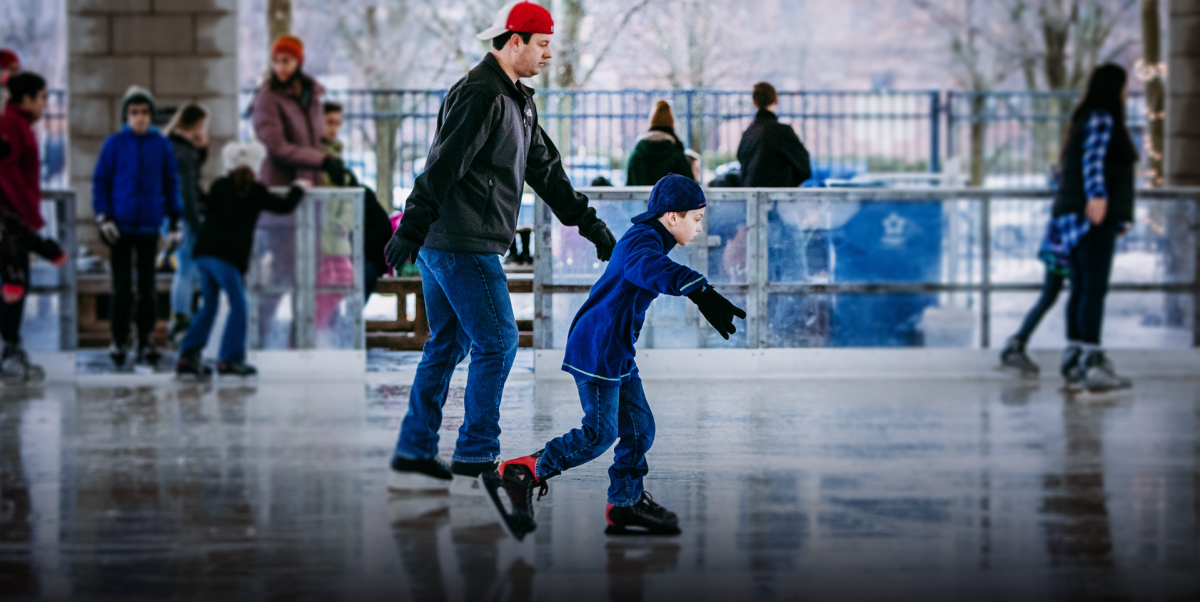 5. Ice Skating at Headwaters Park
November 21 – February 28
Not an event, per se, but definitely a must-do during the holiday season!
Make an afternoon or evening of it with the whole family. Enjoy skating outside at Headwaters Park, and then take a walk around downtown Fort Wayne enjoying the various light displays or holiday activities. Finish up with the legendary coneys at Fort Wayne's Famous Coney Island, then pop next door for ice cream at Sweets on Main or walk down to Sassie Cakes on Broadway for a sweet treat!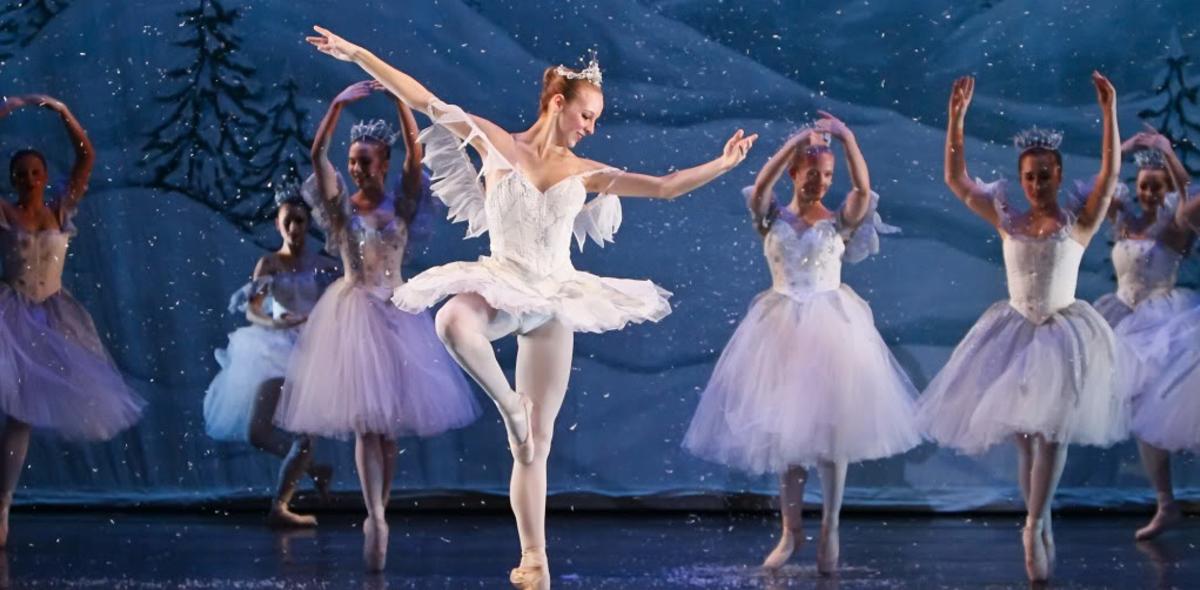 6. Fort Wayne Ballet Presents: The Nutcracker
December 4 – 6, 11 – 13
A classic story, The Nutcracker, as presented by the Fort Wayne Ballet, has become a classic family tradition in Fort Wayne. Adults and kids alike will love the costumes, music, and dance, as the story of Clara and her Christmas Eve journey unfolds on stage.
NOTE: All performances will follow COVID-19 safety protocols including socially-distant seating in the theater.
Have a family member with sensory sensitivities? Attend one of the Sensory-Friendly Performances on December 8 or 10! These two performances will include lower sound and lighting levels, reduced special effects, designated quiet areas and remote viewing in the lobby, and trained staff on-hand to accommodate families. These performances are not open to the general public, so please email ttritz@fortwayneballet.org to arrange attendance.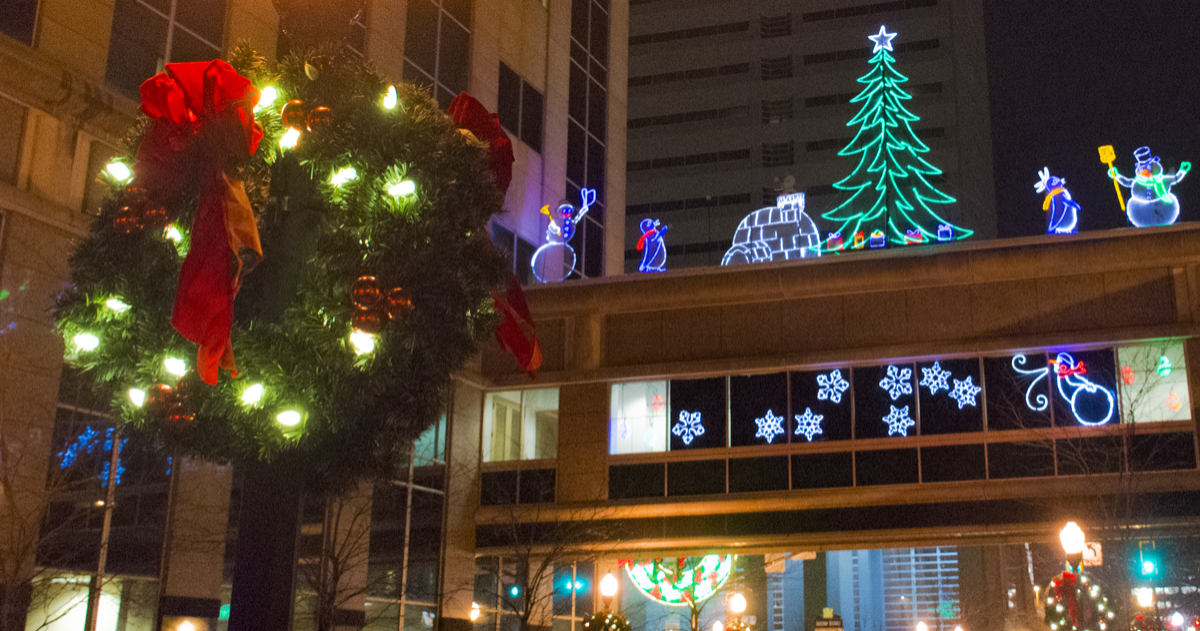 Need more ideas for family fun this holiday season? Check out a full list of holiday fun in Fort Wayne here!