It may be hard to believe, but the season of dashing through the snow, and having a holly jolly Christmas is upon us. While I know there are many people who are dreaming of warmer weather and summer fun, I for one, am thrilled to usher in Dasher, Dancer, Prancer, and Vixen (and all of the other reindeer, of course)!
The holiday season has always been my favorite time of year. There's just something about it that makes me giddy – it probably has something to do with twinkling lights, soft falling snow, and warm and fuzzy feelings. I'm looking forward to this time of year even more now that my husband and I have a daughter to enjoy all the joy and wonder of the season with!
If you love the holidays just as much as I do, you probably have a long list of activities and events that you want to enjoy before it's all over and you have to wait another year for Santa Claus to come back to town. While it's hard to narrow down, here is my personal Top 10 List of those "can't-miss" holiday events in Fort Wayne, Indiana to enjoy with the whole family—in no particular order.
Can't-Miss Holiday Events in Fort Wayne, Indiana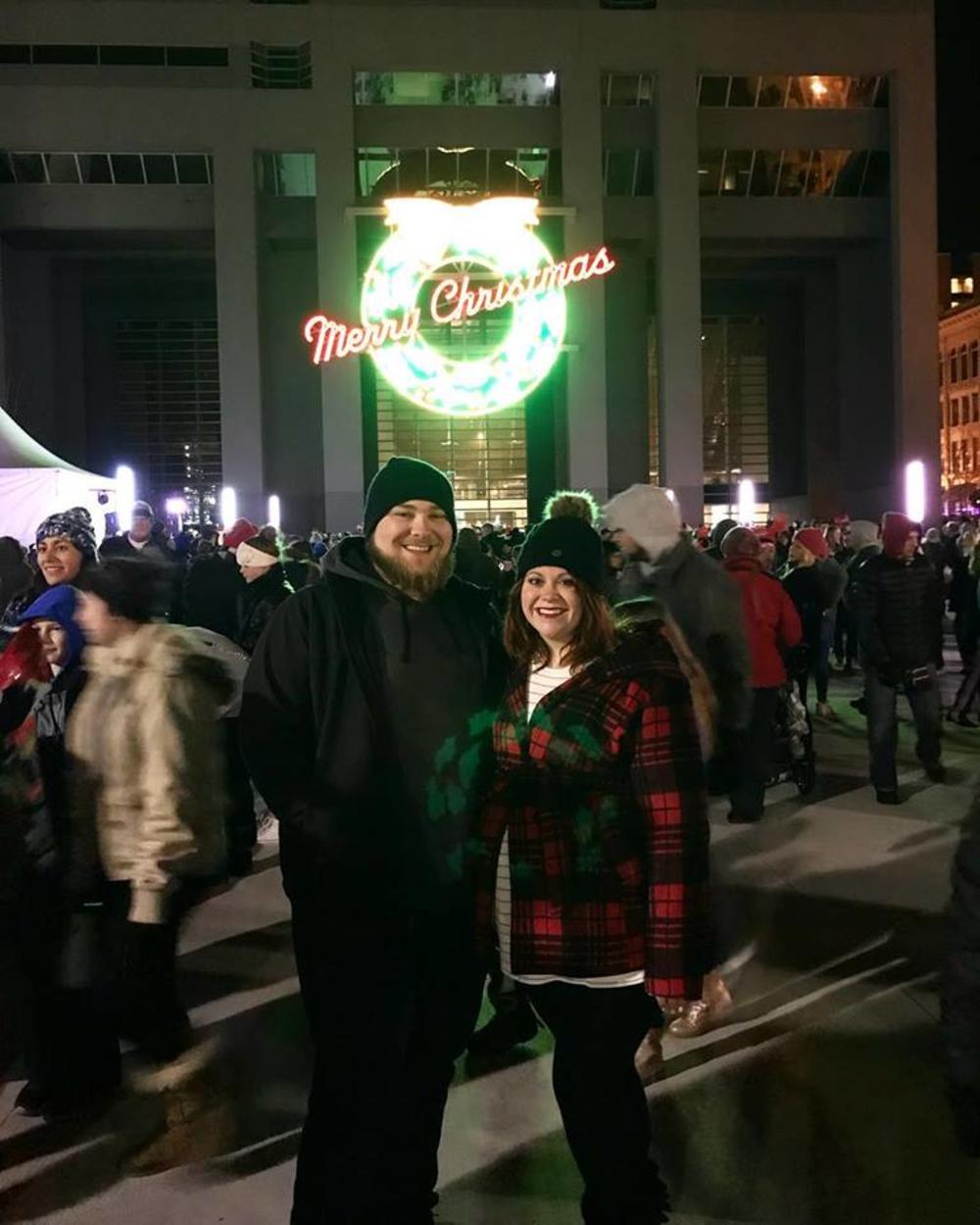 1. Night of Lights
November 24
Okay, I know I JUST said these were in no particular order, but if I'm being honest, Downtown Fort Wayne's Night of Lights is my absolute FAVORITE holiday activity! The Night of Lights festivities serve as the unofficial kickoff to the holiday season in Fort Wayne. Held the evening before Thanksgiving, the Night of Lights features some of the most iconic light displays in Northeast Indiana, including the main attraction: Santa and his Reindeer on the side of the PNC building. It also serves as the beginning of HolidayFest.

My husband and I made this one of our first traditions when we started dating more than ten years ago, and over the years it has become something I look forward to more and more. It's even better having a little one in tow, as beyond the bright colored light displays there are several activities geared toward children, including cookies with Mrs. Claus, Santa's Workshop, fireworks at Parkview Field, and much more!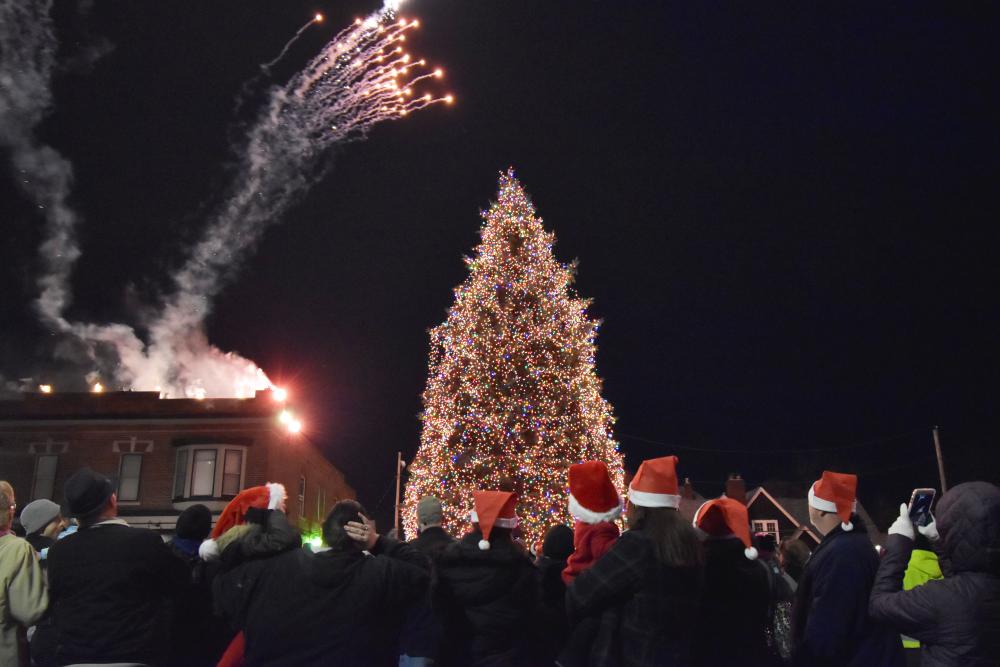 2. Christmas on Broadway
November 19
Christmas on Broadway brings the concept of the famed Rockefeller Center tree lighting right here to Fort Wayne, featuring the 40ft. Colorado Spruce covered with more than 40,000 lights. In its 17th year, having grown from a neighborhood gathering to more than 4,000 people enjoying the lighting of the tree, Christmas on Broadway has expanded to include free activities beyond the tree lighting. The celebration will include a parade on Broadway, where you can see Santa and Mrs. Claus aboard a fire engine, and catch appearances by members of the USA Paralympic Team and the Fort Wayne Ballet!
3. Festival of Trees
November 24 – December 1
One of the many holiday activities during Holidayfest, the Embassy Theatre Festival of Trees, is an event unlike any other. Scores of local businesses and organizations create beautiful and creative trees that are on display throughout the Embassy Theatre and the attached Indiana Hotel lobby. Each day there are a number of performances from local performers, and activities for children to enjoy while you admire the trees.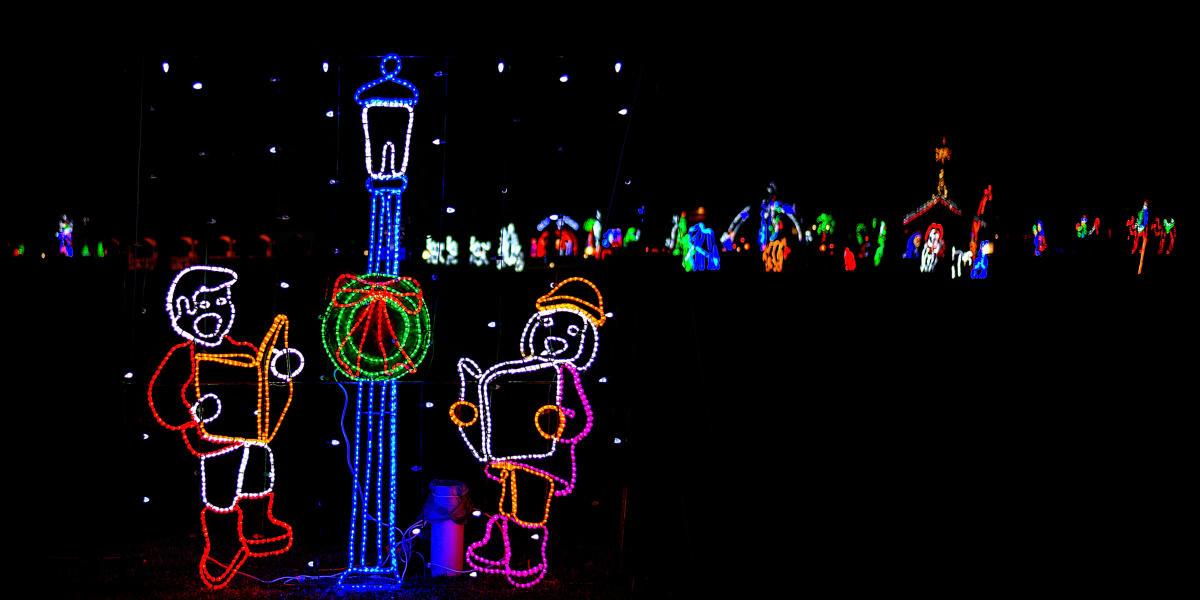 4. Fantasy of Lights
November 16 – December 31
The Fantasy of Lights is another holiday staple that I always look forward to. We always take at least one evening to take in the over 140 larger-than-life light displays on the 2-mile driving route throughout Franke Park—although we have been known to go multiple times throughout the season. Make sure you tune your vehicle's radio to their designated channel, or at least switch to your favorite holiday playlist to make it all the more fun and festive for everyone!
Recent Addition: You can now enjoy an open-air walkthrough Christmas Village in the park on certain weekends! The village features food and craft vendors, holiday tunes, photo stations, and a giant "Santa Experience" tent that will transport you to the North Pole. Make your way to Santa's Workshop and snap a photo with the jolly man in red. The Christmas Village is open December 2-5, 9-12, and 16-19.

As per our own tradition, we like to stop and get a warm beverage on our way to sip on as we take in all of the light displays, drive around town looking at other bright lights after, and swing by a local pizza place (usually Pint and Slice) to grab a pizza on our way home.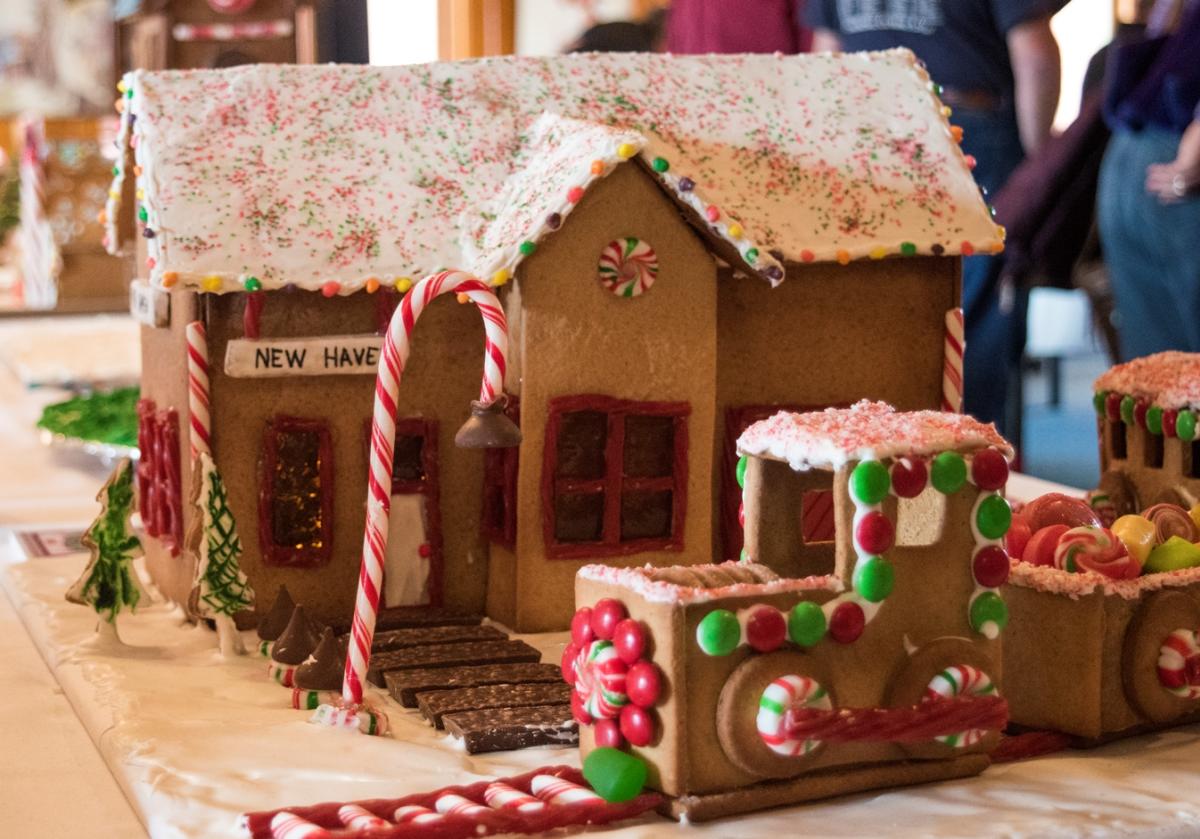 5. Festival of Gingerbread
November 26 – December 19
The Festival of Gingerbread at the History Center is often one of the most anticipated events of the holiday season! Local gingerbread creatives submit their icing and gumdrop masterpieces to be judged in the Gingerbread contest, as well as to be seen by the public.
Each year there are more than 100 gingerbread submissions, with prizes awarded in a number of competitive categories. Kids will love looking at the colorful and intricate gingerbread displays, that may inspire you to make your annual family gingerbread house a little more complex.
*NOTE: Timed tickets required for 2021. Details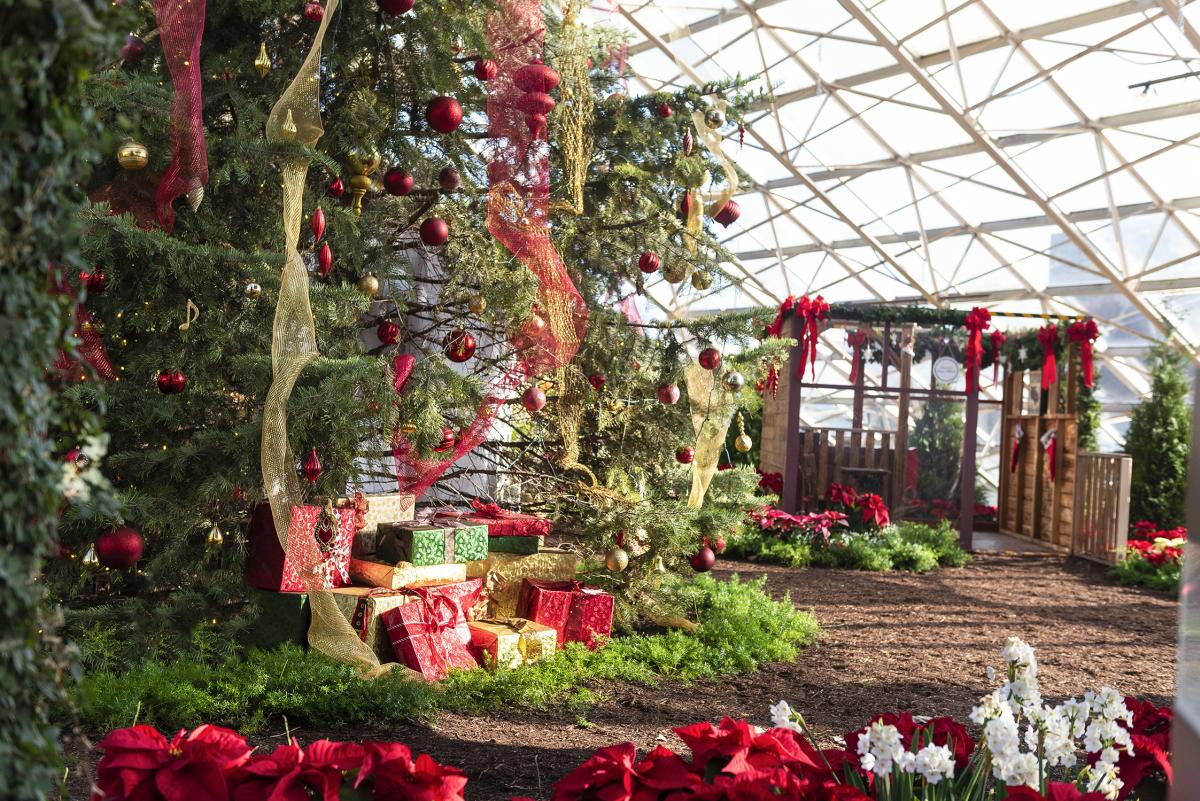 6. Reindeer Saturdays at the Botanical Conservatory
December 4, 11, 18
The Foellinger-Freimann Botanical Conservatory invites all of the good little boys and girls (and those who may need a little nudging towards the "good list") to Reindeer Saturdays on December 4, 11, and 18, as the holiday-dressed reindeer stop by the beautiful gardens. From Noon–4 pm, Santa and the reindeer will be on hand to take photos, as well as take one final listen to everyone's wish list before stopping by the North Pole before their big night out.
The Conservatory is hosting a number of other family-friendly events throughout the holiday season including the "Alpine Holiday" Showcase Exhibit, Breakfast with Santa on Dec. 4, Night of Lights at the Conservatory, the Conservatory Holiday Concert, Suzuki Strings Performance, and much more!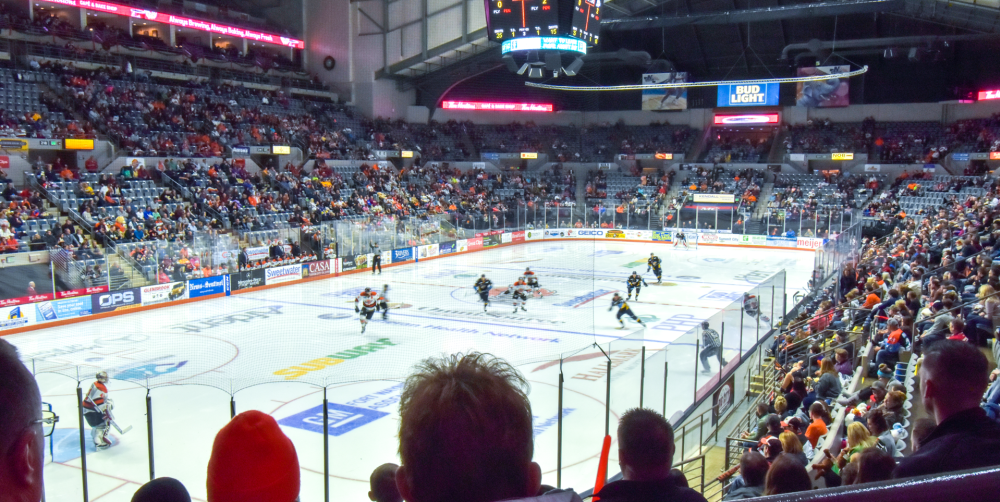 7. Fort Wayne Komets Holiday Games
November 25 and December 31
If you've read any of my past blog posts over the years, you may have caught on that I'm a fan of Komet hockey. The holidays are a great time to take in a game or two, as the Komets host big games on both Thanksgiving Day and New Year's Eve.
The traditional Thanksgiving night game is a great way to wrap up a day of food and family. Load the family up in the car after eating your big Thanksgiving meal, and start a new Thanksgiving tradition! My brothers and I have been going to this game with my grandpa for as long as I can remember, and as the years have gone on significant others have joined the fun.
Round out the holidays with the Komets New Year's Eve game. This game almost always sells out (so get your tickets now!), and is a blast for the whole family. The Komets always pass out New Year's Eve garb for a festive and fun touch. The best part? The game is over early enough that kids can enjoy it and still be home before the clock strikes 12:00 for the new year.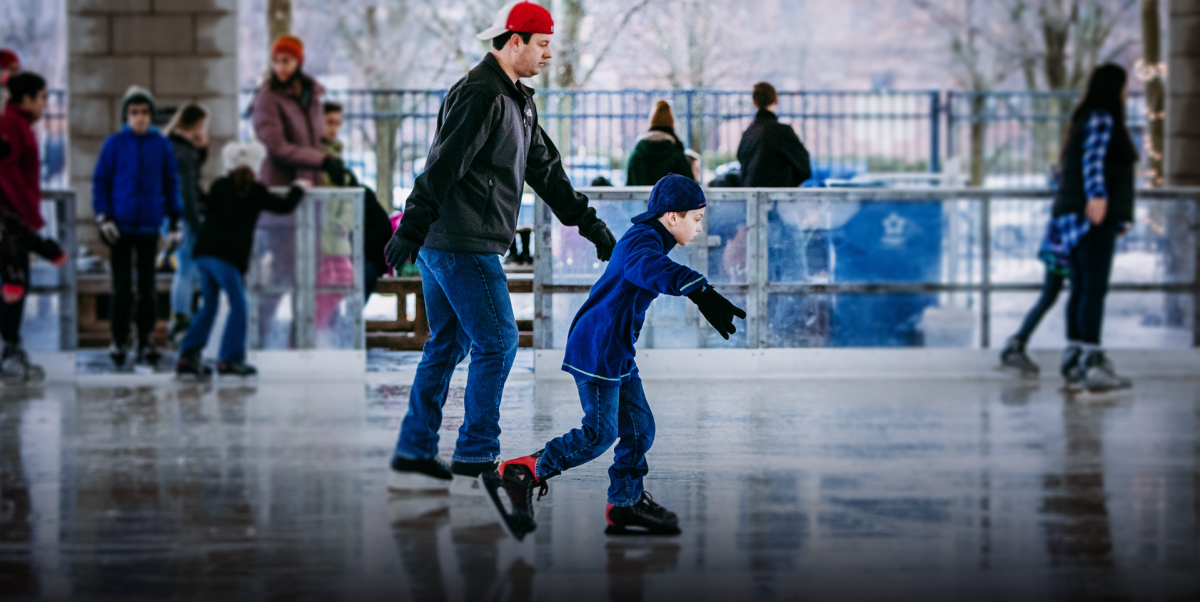 Opening November 20
Not an event, per se, but definitely a must-do during the holiday season!
Make an afternoon or evening of it with the whole family. Enjoy skating outside at Headwaters Park, and then take a walk around downtown Fort Wayne enjoying the various light displays or holiday activities. Finish up with the legendary coneys at Fort Wayne's Famous Coney Island, then pop next door for ice cream at Sweets on Main or walk over to Kilwins or DeBrand for a sweet treat!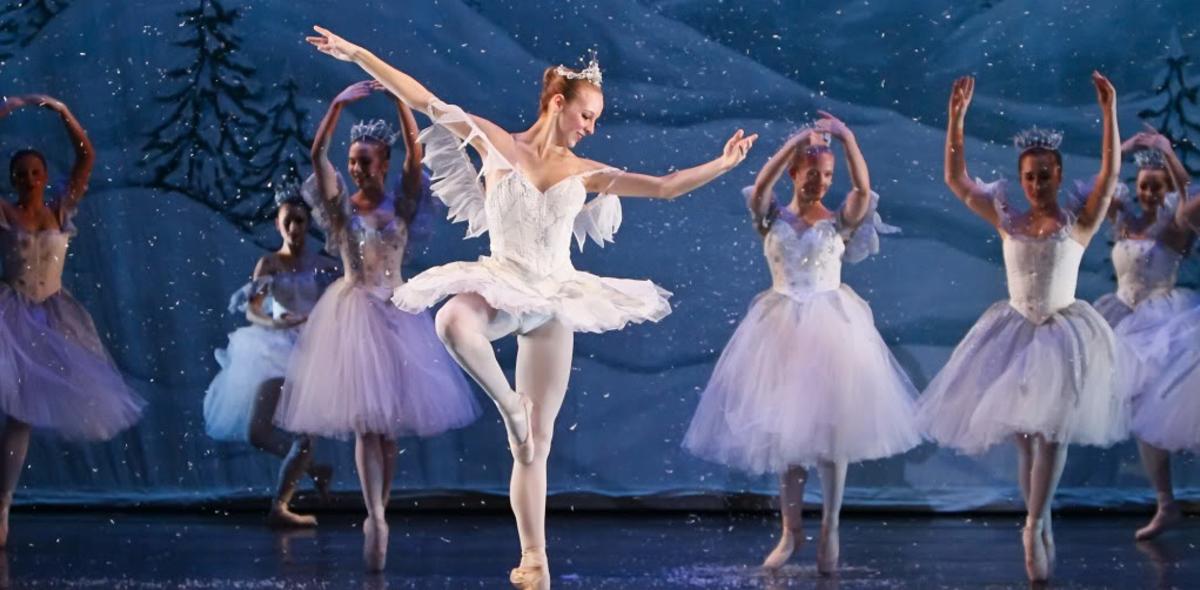 9. Fort Wayne Ballet Presents: The Nutcracker
December 3 – 5, 9 – 12
A classic story, The Nutcracker, as presented by the Fort Wayne Ballet, has become a classic family tradition in Fort Wayne. Adults and kids alike will love the costumes, music, and dance, as the story of Clara and her Christmas Eve journey unfolds on stage.
Have a family member with sensory sensitivities? Attend a Sensory-Friendly Performance on December 7! This performance will include lower sound and lighting levels, reduced special effects, designated quiet areas and remote viewing in the lobby, and trained staff on-hand to accommodate families. These performances are not open to the general public, so please call 260-422-4226 to arrange attendance.
10. Science Central Countdown to Noon
Science Central's Countdown to Noon is a great way for your little ones to usher in the new year without having to stay up past their bedtime.  Attendees can to ring in 2022 with a variety of activities, culminating in the big balloon drop once the clock strikes noon. Spoiler alert—there will be 2,022 balloons this year for the new year! Stay tuned for details on the 2021 event.
Science Central will have hours extending past noon for all to enjoy and see the great exhibits they have to offer, including Science on a Sphere!
Need more ideas for family fun this holiday season? Check out a full list of holiday fun in Fort Wayne here!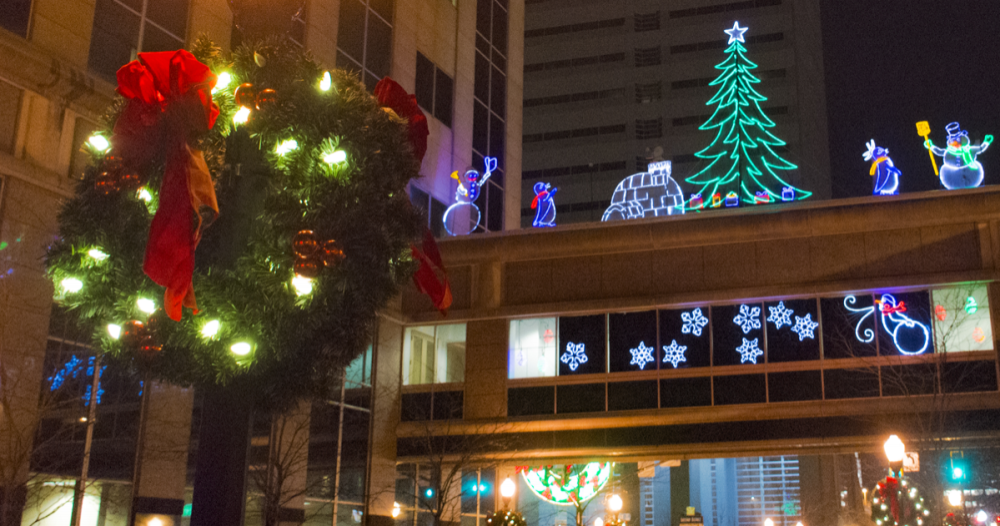 Need more ideas for family fun this holiday season? Check out a full list of holiday fun in Fort Wayne here!