Hold onto your caps because the TinCaps are headed to the 2011 Midwest League Playoffs!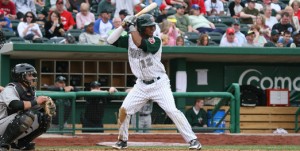 The Fort Wayne TinCaps clinched a Midwest League Playoff berth as a result of their 7-2 victory over the West Michigan Whitecaps yesterday! This means that preparations are underway for the TinCaps to host the Bowling Green Hot Rods in Game #1 of their best-of-three series at Parkview Field Wednesday, September 7th with first pitch at 7:05pm. And, to celebrate the team making the playoffs for the third season in a row, fans will be treated to a fireworks show following the game. Make your plans now to be downtown at Parkview Field this Wednesday night and root on your TinCaps as they begin their quest for a Midwest League Championship! Secure the best seats in the house for Wednesday's game by logging on to
TinCaps.com
, calling (260) 482-6400, or visiting the Parkview Field Ticket Office.