Round up your girlfriends and dig through your closet for a pink outfit. Your next girl's night out needs to be the Tickled Pink event at Fort Wayne's own
Vera Bradley
! Known for their colorful and whimsical patterned handbags, purses and accessories -- fans of Vera Bradley will not be disappointed by this year's event held Friday, October 7, from 6 to 9:30 p.m. at the Vera Bradley headquarters. For the $80 admission price, attendees will receive an exclusive Vera Bradley gift (valued at $52), complimentary cocktail drinks, hors d'oeuvres, exclusive tours of the Vera Bradley headquarters and more!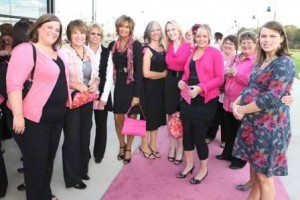 All proceeds from the event go toward the Vera Bradley Foundation and breast cancer research. Attendees are encouraged to wear pink to this event and even walk the exclusive pink carpet. A Vera Bradley product preview and a silent auction are also a part of Tickled Pink.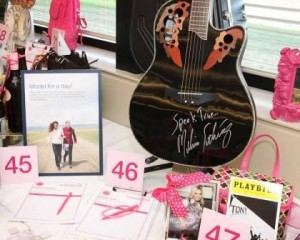 Touched by the loss of their friend Mary Sloan, Vera Bradley co-founders Barbara Bradley Baekgaard and Patricia R. Miller, began fundraising for breast cancer research in 1993 with a mission to save lives and put an end to the disease. The Vera Bradley Foundation supports breast cancer researchers at the Indiana University Melvin and Bren Simon Cancer Center in Indianapolis at the Vera Bradley Foundation for Breast Cancer Research Laboratories. Space is limited, so register now! Guests must be 21 years old. For more information and
to purchase tickets visit Vera Bradley online
. Go ahead and get Tickled Pink!