Looking to find some unique threads, vintage pieces, and more? Learn from the Fort Wayne Visitors Center queen of thrifting on how she scores some great deals in Fort Wayne, Indiana.
I've been an avid thrift shopper for about 22 years now, WAY before it was cool or even acceptable really.  It was done out of necessity when my daughter was born and my penchant for thriftiness has become a love affair for the past two decades. When you don't have a budget, need to fill a nursery, and don't want to waste money on maternity clothes you scour any thrift store you can find!
Roughly 90% of my wardrobe is from thrift stores, and many items in my home that have been collected over the years are too. We are very fortunate in Fort Wayne to have all the thrift store options that we do!  Many don't realize just how easy it is to fill a closet or an apartment for next to nothing in our corner of the world.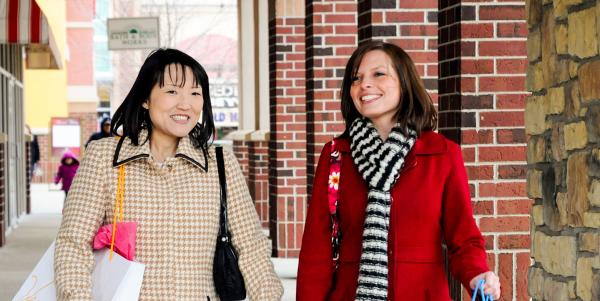 Fort Wayne, Indiana Thrift Shopping Tips
Goodwill
Fort Wayne has 6 Goodwill store locations on every end of the city. Roughly once a month they have a storewide 50% off sale - this is a GREAT time to go! For extra savings, use a Mad Money Coupon from your phone to save even more. Don't have a phone to pull up the coupon, find a printed Mad Money Coupon booklet and bring that with you. Plus, don't forget that Goodwill has an online shopping site, which closely resembles eBay, perfect for bidding and set price purchases.
Goodwill resources - 
Salvation Army
Fort Wayne has 5 Salvation Army store locations throughout the city. Each week they have 50% off a certain tag color, and if you follow their Facebook page, you will be alerted to storewide 50% off sales. Plus, add on those Mad Money Coupons and you'll be building outfits for less than $20! 
St. Vincent de Paul Thrift Store:
Fort Wayne has 1 St. Vincent de Paul Thrift store, located in downtown Fort Wayne on S. Calhoun. They sell everything from furniture, books, and housewares to clothing. If you follow their Facebook page, they run sales often, including $5 bag sales.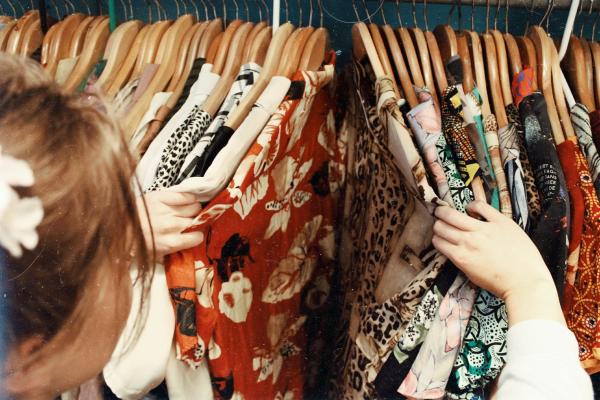 Thrift Store Shopping Tips
Whenever you visit a thrift store, here are some tips to help you score great deals and find amazing pieces.
For any thrifter, visiting often is key. The turnover of items is frequent and you will rarely find the same thing twice.
Dress comfortably, you're in it for the long haul.
My best tip is to always TRY EVERYTHING ON. You do not want to go home with a sweater that has holes and missing buttons, pants that have ripped hems, and any other damages.
Prepare to find the unexpected. I almost always have an ongoing "wish list" on my phone of items I am on the lookout for, but you just can't thrift shop with a set list. So, be prepared to find things you didn't even know you were looking for.
Stores like Goodwill and Salvation Army will often have Mad Money Coupon Books, make sure you save even more by using these coupons. Feel free to use the coupons from your phone or printed.
Additional Thrift Stores:
This post was originally published in 2018 and has been updated.