Why do the people of Fort Wayne fuss over a river? Because we have THREE! There's a ton of history and fun that can be had on these beautiful (and historic!) landmarks.
"The St. Marys River cuts through the southeast section of Allen County, flowing northward, while the St. Joseph River cuts through the northeast section of the county, flowing southward. Both rivers converge roughly in the center of the county to form the Maumee River, which flow northeastward, eventually emptying into Lake Erie."
Fort Wayne offers celebrations that engulf the history and even today's adoration with our city's unique landmark and tourist attraction. Known as the city of "The Three Rivers," Fort Wayne boasts several great ways to get out and enjoy these local landmarks.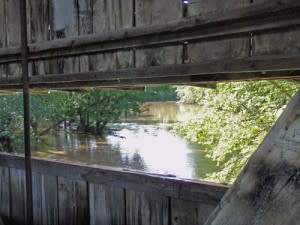 1. Kayak!
Fort Wayne Outfitters:
Fort Wayne Outfitters has a great selection of boats and bikes for your vacationing needs!  
2. Walk, Jog, Rollerblade or Hike!
The Rivergreenway Trail along the banks of the St. Marys, St. Joseph and Maumee Rivers might be the right place for you! Rivergreenway is a "long (24 miles), narrow park with limited access that is ideal for activities such as bicycling, hiking, nature study, jogging, rollerblading or just going for a leisurely walk. The Rivergreenway offers natural vistas and scenic overlooks within an urban environment."  Check out these great
trails
.  
3. Picnic!
Grab a bite to eat from
Cindy's Diner (authentic 50's diner)
, or a tasty lunch from Fort Wayne's famous
Coney Island 
and head down to Headwaters Park, conveniently located in downtown Fort Wayne where the perfect picnic spot can be enjoyed along the bank of the river!   Can't decide which one to do? Try them all and have some fun with our three rivers this summer.