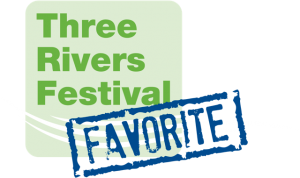 When it comes to the Three Rivers Festival, my favorite event -- hands down -- is the annual Runners on Parade 5K road race. An out and back flat course, its a great one for your next personal record! This year the race enters it's 18th year and is a favorite among locals and regional competitors alike.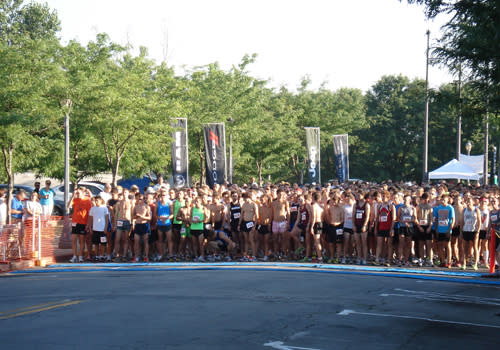 I have run this race three times, including in 2011, when due to construction the race technically became a 3-Miler -- providing a number of runners with record times. The race returns this year at a full 3.1-Miles and takes runners through the heart of downtown, starting and ending at the north end of South Calhoun Street, just south of Headwaters Park. Usually close to 1,000 runners participate in this race -- making it one of the largest in the area. This year's race is at 8 a.m. on Saturday, July 14. As always, prize money is at stake with a total of $1,000 being awarded this year's top runners.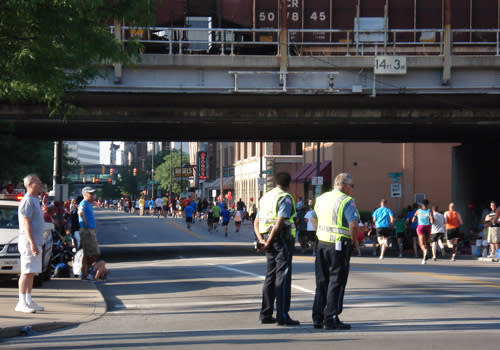 Don't miss an opportunity to run the Summit City! Be a  part of this year's Runners on Parade at Three Rivers Festival! For more details including registration information, visit Runners on Parade online! Not running? This race provides great entertainment for spectators as well. I am an avid runner, and blog about my fitness journey. Read about my experiences at the 2010 and 2011 Runners on Parade races. - - - - - - - - - - - - - - - - Three Rivers Festival Friday, July 13, 2012 - Saturday, July 21, 2012 Indiana's second largest festival offers 9 days of fun for the entire family!  From the opening day parade, arts, crafts, amusement rides, and International Village, to live music, the Bed Race, and the all-new RiverGames Water Wars and canoe races, Three Rivers Festival brings family-friendly fun to the heart of downtown Fort Wayne!  Location: Headwaters Park – Downtown Fort Wayne For additional information, please visit the Three Rivers Festival website.