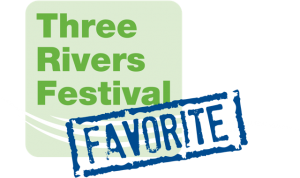 Admittedly, I am not a fan of big crowds, so I tend to steer clear of the big events associated with Three Rivers Fest, with one exception: Art in the Park. Consuming Freimann Square and a two-block stretch along picturesque Main Street, adjacent to the Arts United Center and the Fort Wayne Museum of Art in downtown Fort Wayne, this event features over 75 local, regional and national art vendors showcasing their wares. From paintings to sculptures to pottery to metal work to photography, the variety and quality of the items for sale are impressive. Taking place the first weekend of the Festival, Art and the Park runs on Saturday, June 14 from 11am-6pm, and Sunday, June 15 from 11am-5pm, helping to kick off the 43rd Annual TRF.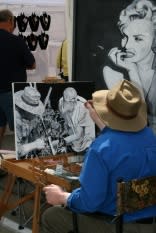 This year, Art in the Park will include an outdoor cafe in addition to the beautiful artwork. I especially enjoy attending early in the day with the smell of the morning still in the air, before the big crowds hit and before the city heats up from the afternoon sun. An insider tip: if you live within a few miles of downtown, ride your bike. There are plenty of bike racks in the vicinity and it helps to beat the traffic. If you've never been to Art in the Park, make a point to visit this year. You will not be disappointed. - - - - - - - - -
Three Rivers Festival
Friday, July 13, 2012 - Saturday, July 21, 2012
Indiana's second largest festival offers 9 days of fun for the entire family!  From the opening day parade, arts, crafts, amusement rides, and International Village, to live music, the Bed Race, and the all-new RiverGames Water Wars and canoe races, Three Rivers Festival brings family-friendly fun to the heart of downtown Fort Wayne! 
Location: Headwaters Park – Downtown Fort Wayne
For additional information, please visit the Three Rivers Festival website.