It can be overwhelming to move to a new city, and meet new friends. Luckily there is an easy way to break out of your shell. Think a fun and low-pressure environment, in the form of a group of young professionals. In Fort Wayne, that group is known as YLNI: Young Leaders of Northeast Indiana. YLNI serves "to develop our young professionals into leaders, provide ample opportunities for them to socialize and network, and keep them from leaving the region. We focus on three core endeavors: community growth & development, volunteering & involvement, and personal & professional development." So, what does this look like? The group's mission can be broken down into a few areas of focus: civic, social, networking, and professional development. Civic activities include the creation and execution of a summer farmers market -
Barr Street Market
- and other miscellaneous projects throughout the year.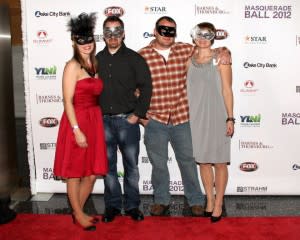 On the social end, the group hosts monthly socials at restaurants/bars. These "Hot Spots" are a great way to meet new people in a relaxed setting. Order a drink and network with some of the most plugged in young professionals in town. YLNI also hosts an annual Masquerade Ball New Year's Eve. Professional development opportunities include lunches with senior executives and a leadership development series known as the YLNI Leadership Institute. There is also an initiative focused on how to become a good board member. So, what do you have to lose? Contact
YLNI
today, and make the most of your relocation to the region!