Who says you have to give up sports in the winter? Hook & Arrow in Fort Wayne makes it easy to stay active through archery.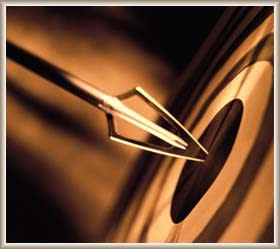 Competitive types will appreciate the leagues. Come out Tuesday, Wednesday, or Thursday night. Youth leagues will be forming on Saturday afternoons.

Want to practice on your own? They have shooting lanes for that purpose. Fee is $5.00 per hour targets range from $1 - $5.95. They have six indoor lanes at 20 yards. Outdoor range is 30, 40, 50 yards. Fee is $10 per hour. Beginners might be interested in the archery lessons. And when summer comes around be sure to ask about their fishing lessons, trips, and musky guide service. The friendly folks at Hook & Ladder will hook you up with bows, strings, and fishing gear. Business hours are Monday - Friday 10am-6pm and Saturday & Sunday 10am-3pm. Their store is located at 7536 Winchester Rd, on the southeast side of town. Call them at (260) 739-6661.