UPDATE: Founders is closed. Fort Wayne has a new coworking space called Atrium.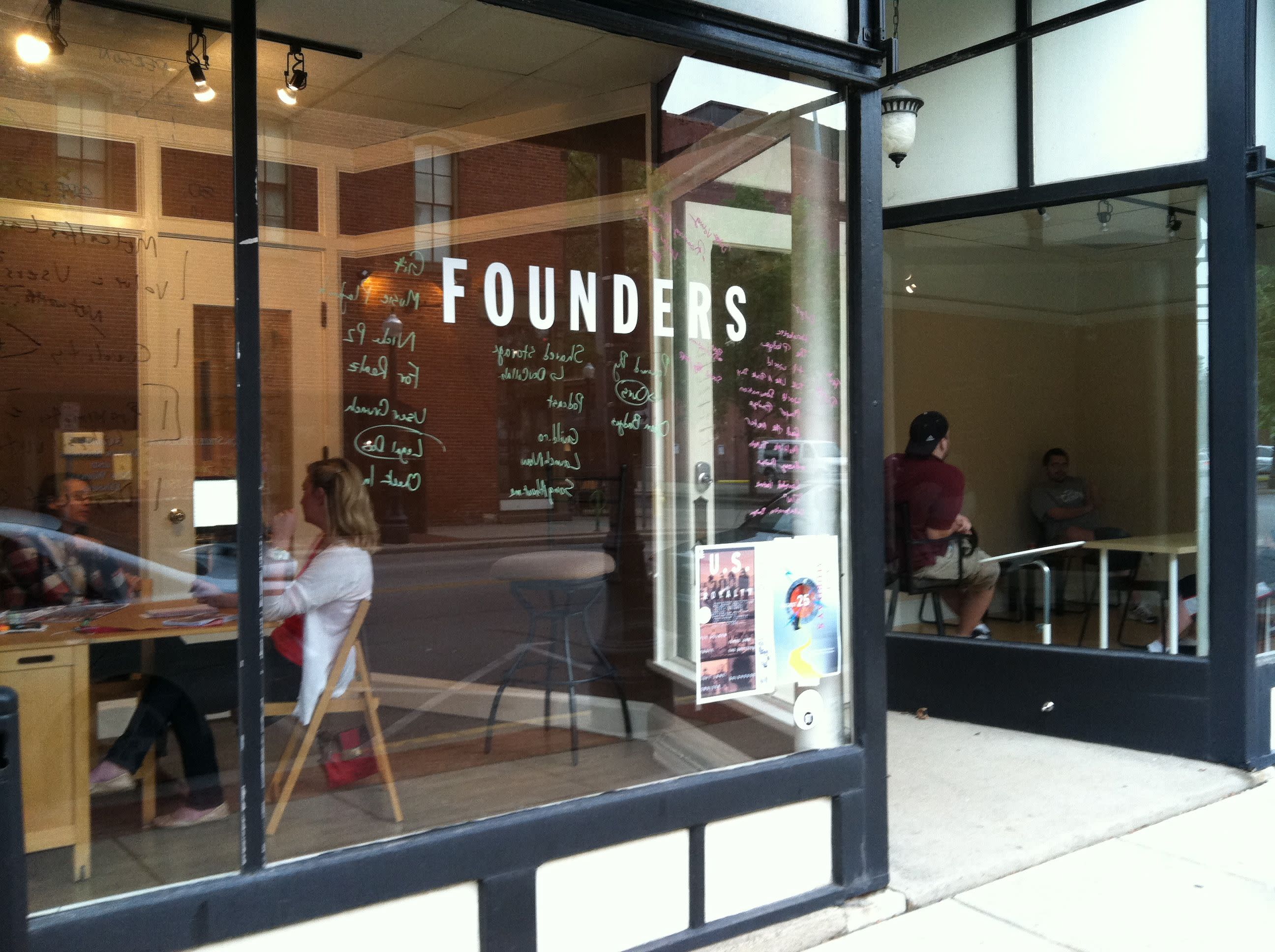 Visitors with a knack of entrepreneurship and creativity should check out one of Fort Wayne's newest hot spots: Founders. Founders is the branchild of Ray Angel and Ryan Imel. The pair were working into the wee hours one night in late July 2012, talking about how Fort Wayne needed a place where entrepreneurs like them could come and get some work done. They decided to grab a bite to eat, and upon their return they came across a "for lease" sign at what would later become their headquarters, 614 S. Harrison, in downtown Fort Wayne. It wasn't long before they started to envision that space filled with entrepreneurs, and started to map out the idea of what a great co-working space would look like. Soon they brought local entrepreneur Steve Franks into the conversation. The trio decided on the name "Founders," which stands for their philosophy that the space should be a free community resource where any entrepreneur, freelancer, start-up, creative, or independent could go to develop ideas.
Founders fosters an environment where like-minded people come together to build things - maybe software, maybe ventures, maybe art, maybe something else entirely. Past guests have included software developers, web developers, graphic designers, creatives, writers, musicians, DJ's, photographers, videographers - and more. To date, 115 people have visited Founders to work since July. But that's not the best part. Founders is free!! Anyone who wants to come in and work during their public hours is welcome to do so - for free. They are open Monday to Saturday from 8 am to 9 pm and Sunday from 2 pm to 8 pm. Stop in, have a seat, use the Wifi, conference room, or simply kick back and have a coffee. There is also a learning component. Founders holds events and workshops pertaining to topics of interest. The organizers are also open to ideas and welcome presenters who are experts on topics. For more information about Founders, visit their website.