If you're a tea or coffee lover, or know someone who is, then you should make a stop at Our Daily Brew!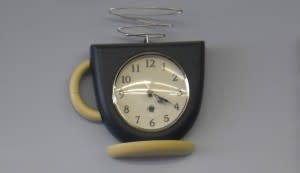 This quaint coffee and tea shop has been in Fort Wayne for over 30 years.  It is located in Times Corners on Jefferson Blvd, making it easy for employees at the nearby businesses to pop in and grab a drink throughout the day.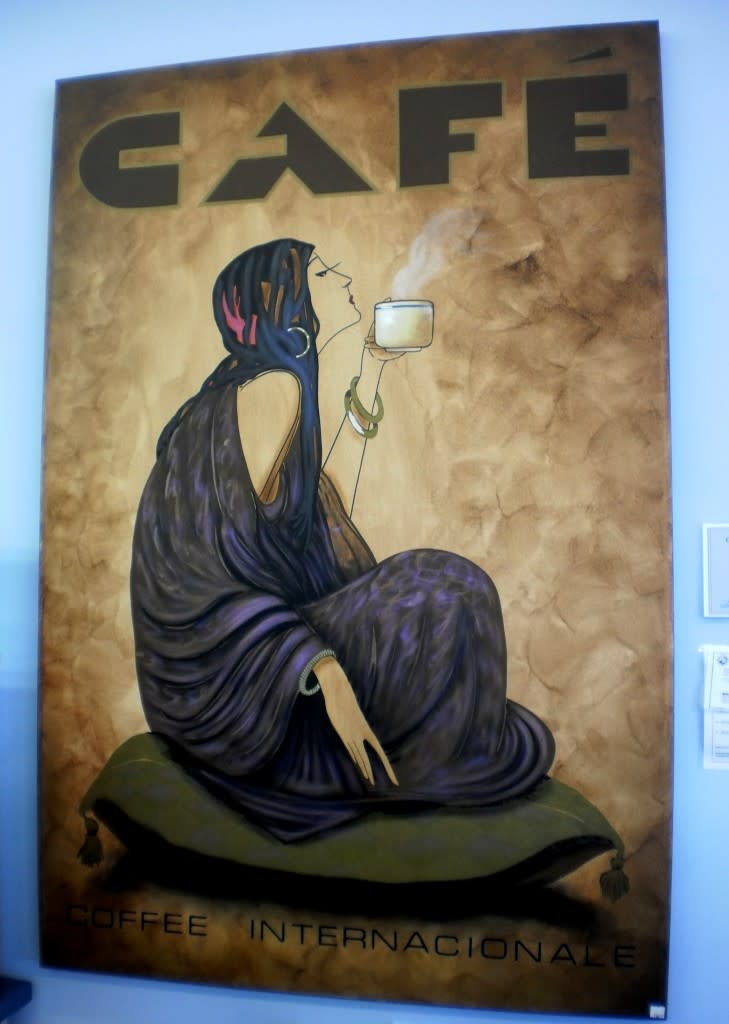 Each time I walk through the door, I instantly feel better!  The scents of the various coffees and teas and the beautiful décor have lifted my spirits each time.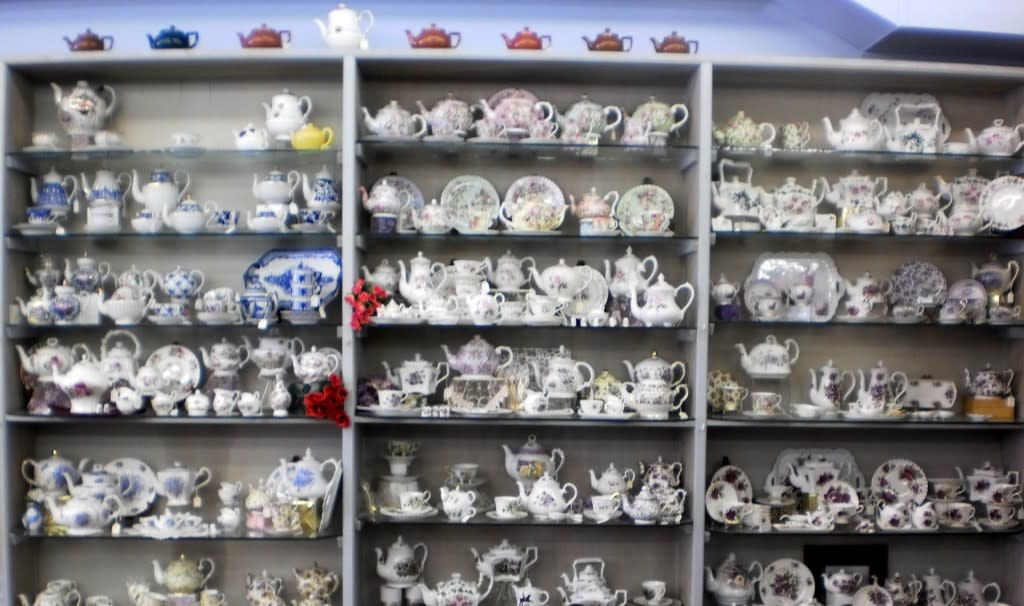 During my past few visits, several customers stopped by on their way to and from doing some shopping at Jefferson Pointe, the shopping center just down the street.
I was impressed by the wide varieties of teas and coffees.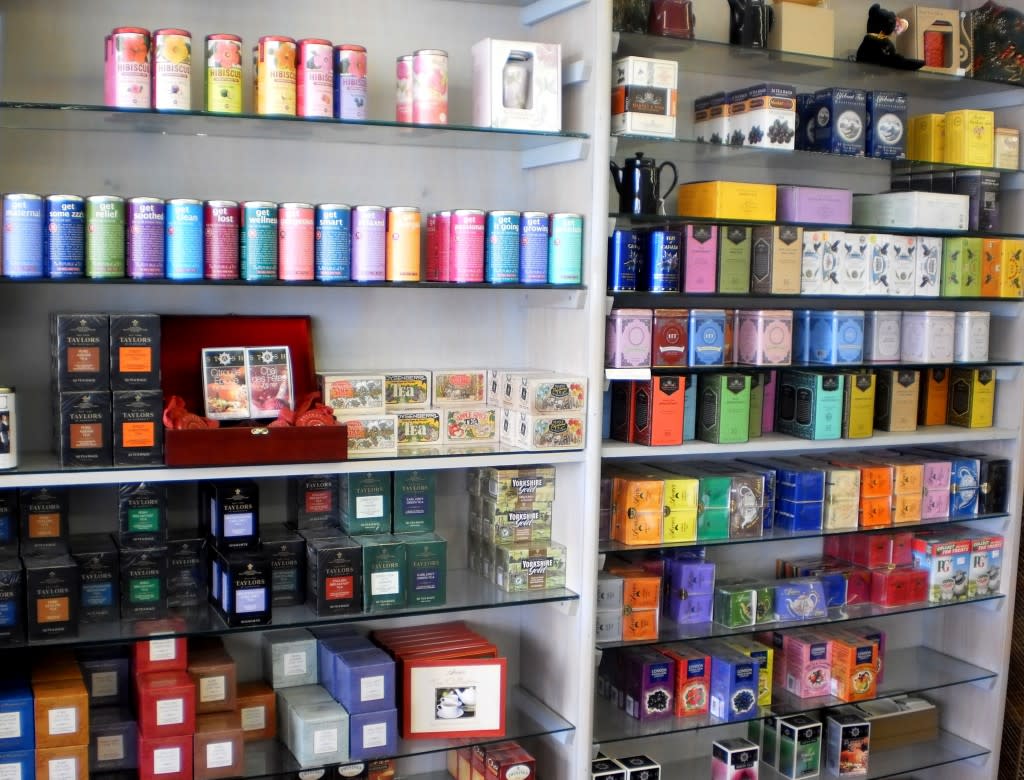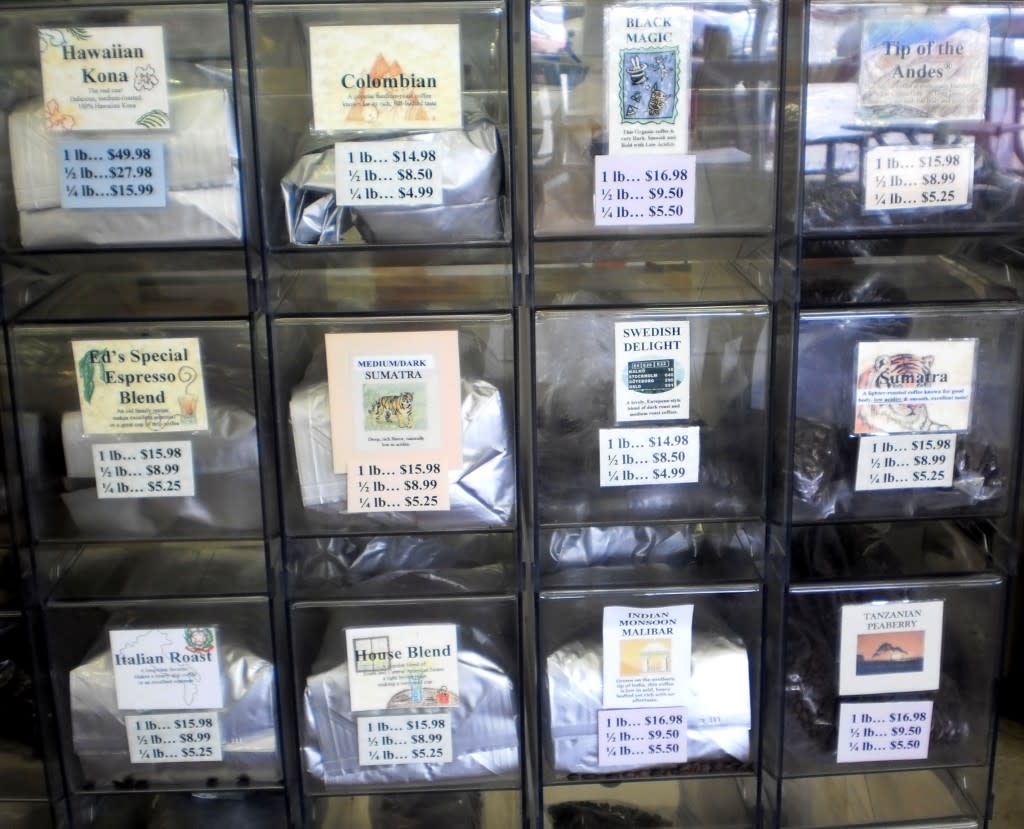 Our Daily Brew offers all types of international tea flavors and coffee grounds, and the store even lets customers sample teas before purchasing them.

When I purchased a hot drink, I signed up for the store's mailing list.  In return, I received an offer for a free drink on my next visit. Clearly, Our Daily Brew understands hospitality!

This is an ideal place to purchase gifts, too.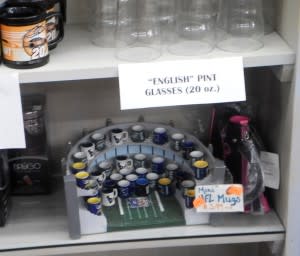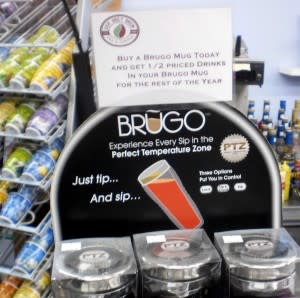 I like trying international foods and drinks, so I think these books would be interesting!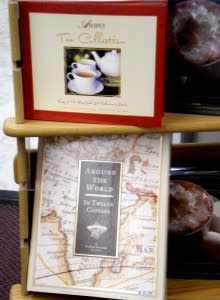 For your own pleasurable experience, visit Our Daily Brew.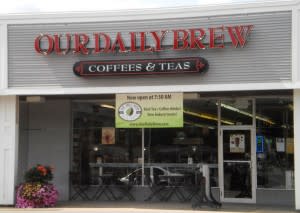 Stop in at 5906 W. Jefferson Blvd., online here, or go to its Facebook page.
260-434-0520