The Fort Wayne Museum of Art has been working to serve Fort Wayne's art needs since 1888 when it developed as a school. Then, in 1921 the museum function was added after a Fort Wayne local donated ten paintings to begin the formation of a collection. Since then, the Museum spilt from the art school and focused its attentions on developing a large collection as well as acquiring traveling exhibitions. Today, the museum has grown into a 10,00 square foot resource and continues its mission of opening eyes, minds, and hearts through the art it displays.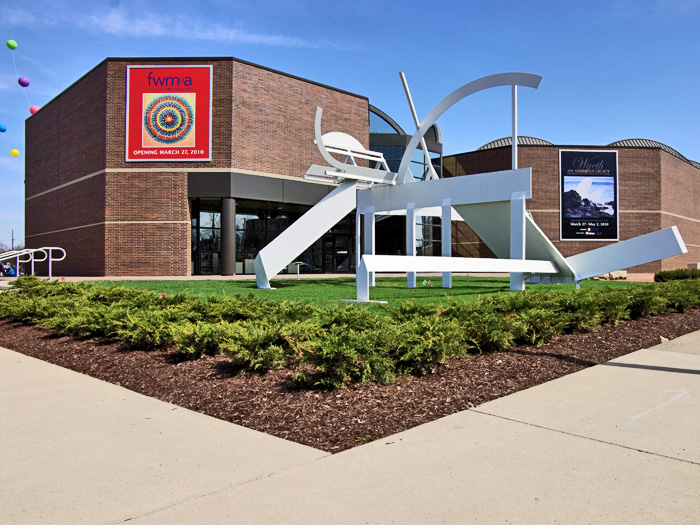 In April, the Museum will be home to The Victorian Aesthetic: Fine and Decorative Art from the Gilded Age. This exhibition will feature glass, furniture, and paintings that decorated homes in an American era that embraced luxury and opulence. This exhibition will run from April 25 through July 3. This exhibition gives visitors an idea of what it may have been like to travel through an American home in the mid-18th century. During the Victorian Era, the home was a sign of wealth, and so many homes were very elaborate and adorned with extravagant and lavish furniture that wasn't always designed with purpose and function in mind; the pieces really were meant to be works of art first and furniture second.
The Museum will also be offering a number of different diverse exhibitions at the same time. Make an afternoon of the museum and be sure to check out all that they have on display. Take home a souvenir of the trip from the Paradigm Gallery. Further, its location in downtown Fort Wayne lends to a day packed with fun. Visit some of the parks or walk around the city to see art on the street with all the IPFW Sculpture With Purpose Bike Rack sculptures. Make sure to check out the calendar of events for other things to do as well!