There's a lot of buzz about connectivity, and it's alive and well in downtown Fort Wayne! That's good news for event planners and their guests as they actively seek destinations with easy experience add-ons to help boost attendance and interest. As one of the Midwest's most desirable event locations, planners who discover the comfortable ease of convening in downtown Fort Wayne are quick to recognize the inherent connectivity with the city's unique brand of Hoosier hospitality just steps beyond the convention doors. 

Rooted in Community 
Grand Wayne Convention Center was constructed in the heart of Fort Wayne in 1985, a notably bold move for the time when Midwestern downtowns were still reeling from the 1960's and 70's urban sprawl. But the "build it and they will come" attitude proved true as events and people continue to flood into downtown Fort Wayne, creating a catalyst of growth and revitalization.
Committed to Creating Experiences
It's true! Grand Wayne Convention Center's guests have the best of both worlds: seamless and comprehensive conference options paired with an eager-to-please downtown filled with memory-creating experiences for everyone. That's important for convention planners as they consider their guests and the rising desire for more than traditional meetings and trade shows. Event planners are keen to cultivate the "outside" experience options almost as equally as their internal conference agenda.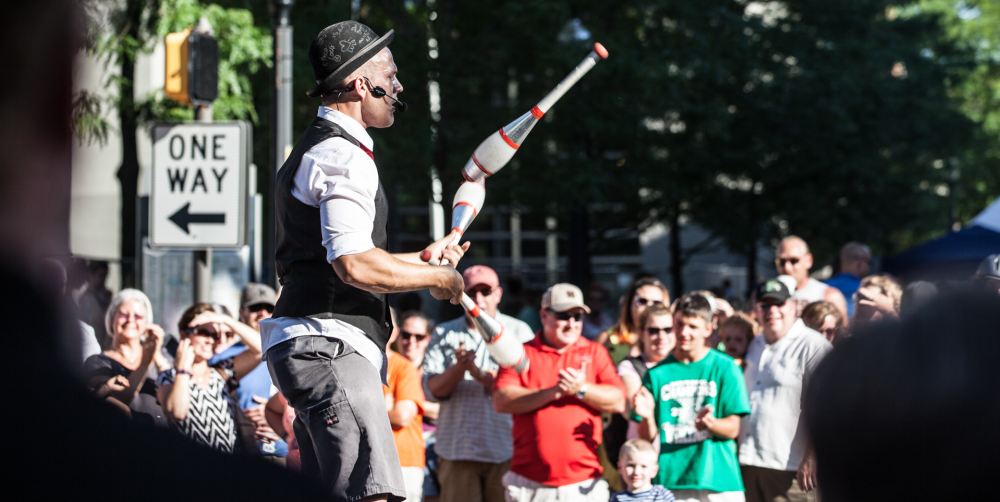 Everybody Wins
Wooing attendees with add-on connectivity and a healthy dose of community hospitality is a game changer for everyone: host organizations see increases in membership and participation; downtowns with convention facilities like Grand Wayne Convention Center see first-hand economic impact from out-of-town corporate and association guests!
It's a big story to share, and Grand Wayne Convention Center recently invested in a new promotional video to showcase Fort Wayne's downtown and the Center's capacity to welcome event planners and their guests seeking connectivity "beyond convention and beyond expectation."