If you see people walking around in circles in downtown Fort Wayne on the corner of Berry and Broadway streets, don't worry - they're not lost.  They're simply walking the new labyrinth beside Trinity Episcopal Church.
By definition, a labyrinth differs from a maze in that it "forces the walker to follow a serpentine path," according to wisegeek.org.  In other words, there is only one path from the edge to the center with no tricks along the path. Walking a labyrinth can be considered "a meditative and contemplative act, and many religions, including Christianity, integrate walking meditation into their spiritual practices."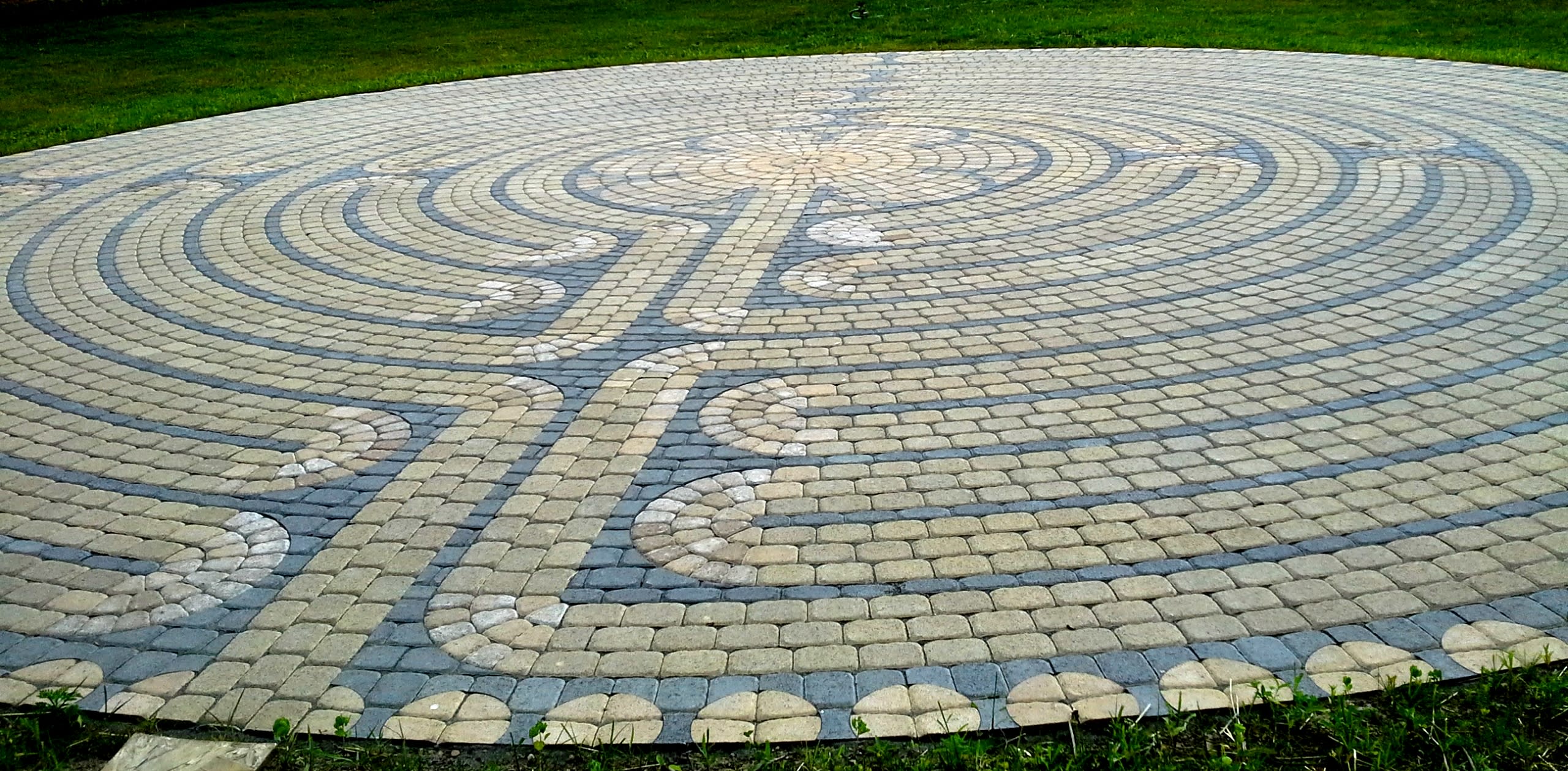 This is the exact purpose for the new labyrinth in Fort Wayne.  Anyone is welcome to use the labyrinth path for prayer and meditation, as mentioned above.  Walking a labyrinth can also be a therapeutic way to help one solve his or her problems and dates back to Medieval religious practices.
Even though this particular labyrinth is on the corner of a busy intersection, I found it was actually possible to focus on it and not be distracted by outside noises.  I'm sure it would be even more effective to walk this later in the evening, when the weather is more comfortable and the city noises quiet down even more.
So, if you find yourself downtown one evening and need a quiet way to unwind, come wander the labyrinth and experience the difference it can make in your mind and body!
Also, you can come visit the labyrinth at noon on Saturday, September 12th for a formal dedication ceremony.
If you would like to meet with a Veriditas trained facilitator prior to walking, please contact Fr. Tom Hansen at (260) 423-1693.  Group walks with a facilitator are welcome.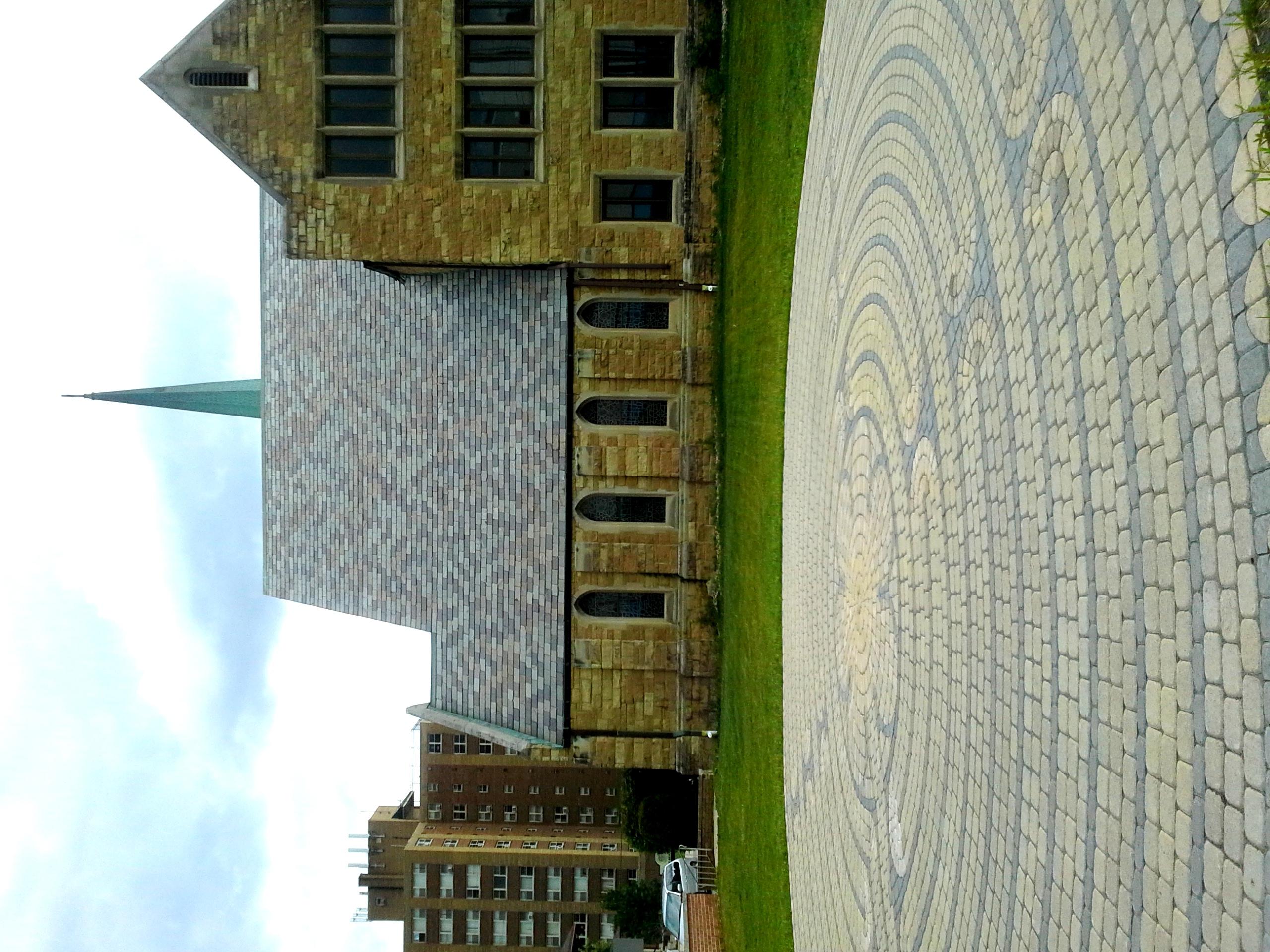 The labyrinth is located at the corner of Berry and Broadway, downtown.  For more information about the labyrinth or Trinity Episcopal Church, visit the church's Facebook site or website.