Our dear jolly one ready to hit the streets of Fort Wayne! Santa and his reindeer will be filling the night sky of Fort Wayne very soon, and what better way to kick off the holiday season than to take a merry stroll through the beautifully renovated downtown area! Santa may not be in his sleigh, ready to fill stockings just yet, but he will be spreading Christmas spirit in Fort Wayne soon!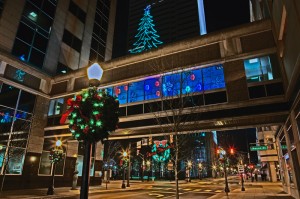 There's so much to see every year...and this year, you don't want to miss the annual, magical festivities happening around town. Grab those warm woolen mittens and come join this heart-warming celebration at the annual "Night of Lights." The evening begins at our very own Aunt Millie's Northern Lights display which will kick-off the festivities which continue on to the Community Center Santa's Workshop display and the History Center turret lighting on Barr Street. Oh...but the fun doesn't stop there! Bundled up and feeling the spirit of the holiday within, you're evening will continue on with one of the most celebrated annual traditions. The official lighting of Santa and his reindeer at PNC with Mayor Tom Henry, Santa himself, and special guests is a memory worth making! Hot cocoa in hand, you can journey towards more magic as you experience the holiday display at Wells Fargo and the breath-taking beauty of lights on the Indiana Michigan Power Merry Christmas wreath with a special performance from the Fort Wayne Children's Choir at One Summit Square. Oh you didn't really think that my sentiment meant that Fort Wayne would be concluding their celebration did you? Not a chance! This is an incredible evening....so get ready!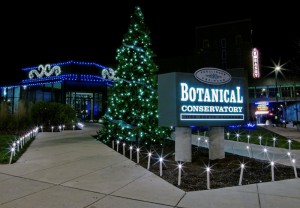 Next we will continue our journey through the lit-up night by heading to the Fort Wayne Botanical Conservatory and Embassy Theatre Window lighting, as well as sneaking in a visit with Mrs Claus at the Grand Wayne Center! Just when you could not imagine the evening getting much better...our beloved town brings to us a glorious end to an already wonderfully festive evening with the always spectacular fireworks display at Parkview Field, home of our Tin Caps baseball team. This annual event has brought magic to so many area hearts and families - it is truly an evening you will cherish. So mark your calendars and begin a new tradition of visiting Fort Wayne's Night of Lights! The full schedule of events can be found
online
. So, go on and get those snuggly warm hats and gloves ready for one of Fort Wayne's most memorable experiences!