I am a creature of habit. I like what I like (until I don't like it anymore, which happens occasionally). This is nowhere more evident than with my restaurant choices, particularly at lunchtime. Like most people, I have an hour for lunch, so I can't stray too far from work. Combine that with my need for routine, and you can probably imagine that I haunt the same few joints like a hungry ghost. You would be right. One of my favorites is the subject of this post: Penn Station East Coast Subs.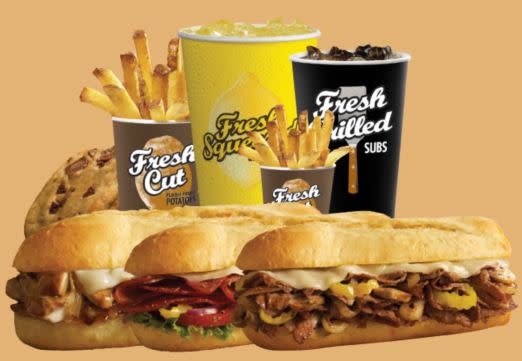 I first discovered Penn Station while I was still in law school. There was a lot of retail development around the school during my third year, and Penn Station was one of the new restaurants to open for business. I am a sucker for subs, and Penn Station soon became my favorite. But soon, the seasons changed, life went on (I graduated), and I had to leave it behind. It wasn't until several years later that the first Fort Wayne location opened…then the second, then the third, then the fourth. I am a regular now at two of those locations. They know me there. Heck, they should – I eat Penn Station three or four times a week. Creature of habit, remember? I should also mention the great folks who work there. Always fast, always friendly (a special shout-out to Cassie and her crew at the East Coliseum store). What do I recommend? My favorite subs are the Pizza (add onion) and the Italian (no tomato, mayo, or banana peppers, but add extra oil and vinegar), but those are only two of the many sandwich choices they offer. They serve some of my favorite fries in the city: sliced from whole potatoes, skins left on, fried in peanut oil. They also fresh squeeze their lemonade and serve some mean chocolate chip cookies. Be sure to visit one of the Fort's four Penn Station East Coast Subs locations: 818 East Coliseum Boulevard 1125 East Dupont Road 6037 Stellhorn Road Suite A 4916 Illinois Road There is a better than decent chance you'll see me there! Visit
www.penn-station.com
for more information.