Update: The Phoenix is open for special events only. Visit their website for more information.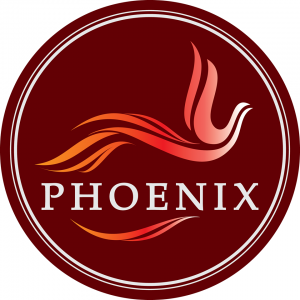 It's not everywhere in Fort Wayne you can enjoy a quality meal while taking in a band. The Phoenix has it all: atmosphere, good food and reasonable prices. Located in an unassuming renovated building at 1122 Broadway, just west of downtown, south of Jefferson & Washington. As for atmosphere, the lighting is moody and really sets the tone. Most of the light comes from accent lighting and an illuminated bar area. Locally sourced art adorns the wall. This place exuded a speakeasies atmosphere, enhanced by the historical nature of the building.
For a few moments I forgot I wasn't in Fort Wayne. The Phoenix definitely has a big city feel, without the big city prices. For example, you can get one of their pizzas (cleverly named after a famous Fort Waynian), for about $11. I didn't order any food, but a table nearby enjoyed a pie. It looked like a generous helping with fresh ingredients. I noticed they offer a variety of vegetarian and gluten-free options. This would be a great place to please a large group with a variety of preferences.  I plan to try a pizza next time and see what's it all about.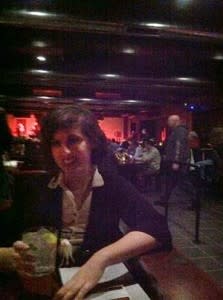 I did, however, order a few drinks. My signature drink is a mojito, and I was ecstatic to see it on the menu. It's hard to find a mojito in the Midwest, especially when mint isn't in season. The drink was mixed well, not too weak or strong. Overall, I was impressed with their wide selection of cocktails, all reasonably priced. The server was attentive without being annoying. They seemed like experienced staff. Another detail that makes this place unique is the heated tent and patio. I imagine it will be a popular site when the temperature allows. 
Oh, and the band! We had the pleasure of listening to an impressive blues band. I believe they have acts regularly scheduled. You can support local musicians, while patronizing a locally owned business.  It doesn't get much better than this! The Phoenix is open Tuesday through Saturday. Street parking is available around the corner.