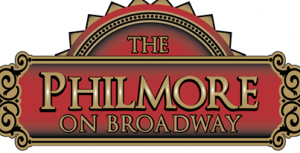 "The Philmore is a beautiful, classy and fun venue to see any show. The food by Affine is great as is the service and the staff. If you haven't visited, you're missing out on a great Fort Wayne experience," says one Fort Wayne resident.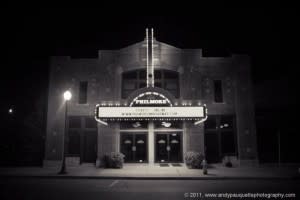 In the 1920s, Broadway Street was a happening place.
Today, it is seeing a resurgence as part of the rebirth of Downtown Fort Wayne. Sitting proudly between Scott and Heustis Avenues is the Philmore on Broadway, arguably the heart of the area, pre-dating both the Realto on South Calhoun and the Embassy on West Jefferson downtown.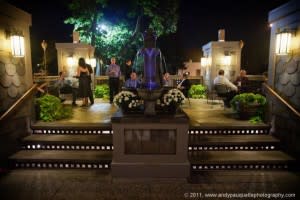 The Philmore was built in 1923, one of five neighborhood theaters in Fort Wayne. As is the case with a lot of historical buildings around town, the Philmore has a rich and colorful history. Changing names, but staying true to its theatrical beginnings, it ran successfully for almost 60 years. When the theater left the building in the early 1980s, and several proprietors failed to take off in the space, the doors were closed and the grand old theater was left vacant in 1985.
After 12 long and lonely years, several Fort Wayne area businessmen financed the theater's restoration and renovation.  Great care was taken to preserve and restore the original and historic features and charm of the 8,800 square foot building. The theater reopened as Catablu Gourmet American Grille in 1998 and ran successfully for 11 years. In 2010, after more extensive renovations and much anticipation, almost 30 years after it housed its last performance, the theater was revived as The Philmore on Broadway.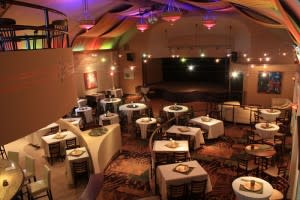 Today, the Philmore is Fort Wayne's finest jazz club, hosting many local, regional and national acts. It is elegant, unique, cozy and overflowing with 1920s charm.
In addition to jazz musicians, the Philmore hosts a variety of themed parties and events throughout the year. Check out their Event Calendar to learn more.
The theater can also accommodate ceremonies, receptions, private parties and corporate functions. The Philmore on Broadway's motto is "to exceed expectations for all events," and it certainly does just that.
Find out more! Facebook Website
Address:
2441 Broadway Street
Fort Wayne, Indiana 46807
Phone
260.745.1000