If you're a fan of the outdoors, discover some of the fun possibilities in and around Fort Wayne, we've got some fun – spectator or participant – lined up for you. Mark your calendar with these venues – and enjoy!
Outdoor Things to Do in Fort Wayne
Archery
Love archery? Check out the Southwest Conservation Club 3D Archery, 9:00 a.m. Saturday, September 9, 2017 at 5703 Bluffton Road, Fort Wayne, IN; 260-246-1939.
Fishing
If fishing is your mantra, the Three Rivers Fly Fishers, based in Fort Wayne, this group has various opportunities throughout the year to enjoy a day on the water – visit the website for more info and learn about events closer to home.

Also, check out other Allen County places to wet a line:  Hurshtown Reservoir in Huntertown, Cedarville Reservoir, Shoaff Lake, plus Fox Island (Bowman Lake), Metea Park (both only charge $2 for fishing) and other Allen County park lakes. Discover more information about nearby lakes or river-fishing spots on the Allen County Parks site.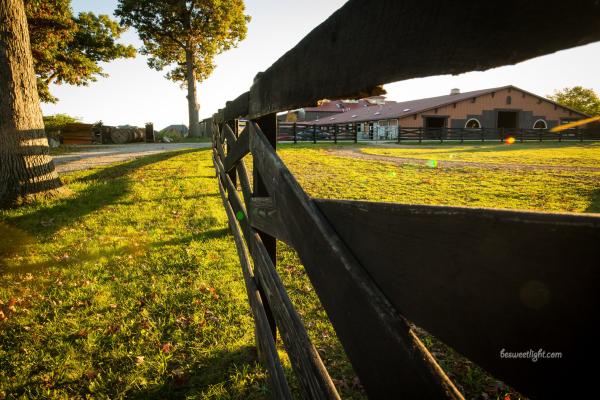 Equestrian
On September 16, the Summit Equestrian Center will host its Charity Combined Test & Dressage Show at the Mizpah Shrine Horse Grounds.
For more of an active partake of outdoor fun with equestrian, you can enjoy EquiYoga, which is a relatively new concept in exercising offered by Summit Equestrian Center that mixes meditation and yoga with horses. EquiYoga will take place in the Summet Equestrian Center's outdoor arena (indoor arena if it rains) on Saturday, August 26, 2017 from 1:00-2:30 p.m. Then from 2:30 to 3:30, enjoy fresh mojitos in the garden.
Cost: $40 (includes the workshop and 2 mojito drinks)
All-levels class by Summit Equestrian founder Allison Wheaton and Certified Baptiste Yoga instructor Sarah Evans
Buffalo
Oh, give me a home / where the buffalo roam…. This is for sightseers: drive to nearby Leo and see Liechty Buffalo Ranch and enjoy a stop where the buffalo roam in Northeast Indiana. Tours are not offered of the ranch, but the owners say many cars pull over to the roadside and watch the bison in the field. The farm sells bison meat nationwide, and if you call or email ahead of time, you can pick up your order at the ranch.
If you're more interested in becoming one with nature through hikes, biking, or kayaking there are many of opportunities for you to take advantage of the great outdoors in Fort Wayne!