Back in the 90s before audiobooks were cool (they're cool now, right?), I had an audiobook version of The Nutcracker. This little cassette tape audiobook, which I would play in my little red-and-white plastic tape player, included excerpts from Tchaikovsky's famous ballet. Shame on me--I've never actually seen The Nutcracker.
But Kerry Coughlin, one of the dancers at the Fort Wayne Ballet, hasn't just seen The Nutcracker; she lives it every year. I asked her a few questions about her experiences with this holiday favorite.
The Nutcracker from a Fort Wayne Ballet Member
Me: How long have you been dancing with the Fort Wayne Ballet?
KC: I have been with the Fort Wayne Ballet for about 20 years. I started there when I was three years old and spent time working through all the levels of the academy. I also spent a few years as a trainee and apprentice, and am now a full member of the professional company.
Me: What role are you playing this year?
KC: One of my roles in this year's Nutcracker is the Sugar Plum Fairy.
Me: That's exciting! What is your favorite part of the show?
KC: I would say my favorite part of the show is the party scene. For me, it has always been the most magical and exciting since this is where the magic for the whole story begins as well. And it's a lot of fun!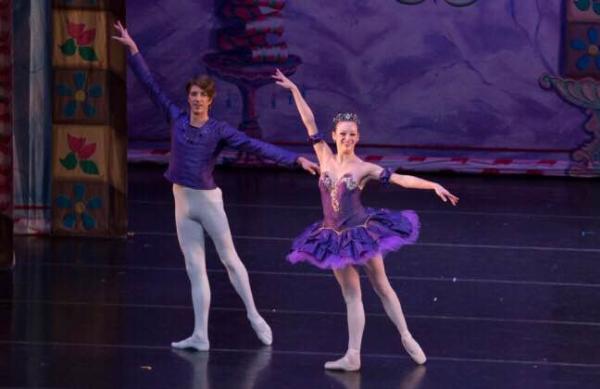 Me: Which part of the ballet is the most challenging?
KC: I think it varies for each dancer. There are a lot of people and different things happening in the party scene and the battle scene for example...for that reason alone, those two parts are difficult.
Thanks for your input, Kerry! The Nutcracker plays from December 2-11 at the Arts United Center. Matinees are at 2:30 p.m. and evening performances are at 7:30 p.m. Get your tickets here--I'm definitely going this year!