When my children were young, they dreaded the holiday traditions I thought they'd love. They hated sitting on Santa's lap and they cried and screamed on Halloween more than the ghouls did. That's why I'm glad that Fright Night in Fort Wayne on October 20th has plenty of kid-friendly events earlier in the day.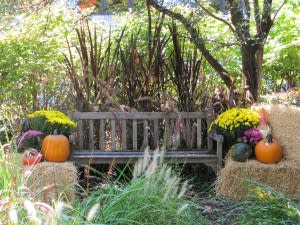 The Pumpkin Zone at the Botanical Conservatory opens at 10 am. There will be pumpkin putt-putt and other games as well as pumpkin crafts. You can get some great ideas from a pumpkin carver, and share the childhood memory of tasting pumpkin seeds with the kids. The outdoor Punkin' Path is included in admission and is a great photo op! The path will be decorated with pumpkins, gourds, bales of straw—and gnomes! There's another game for the family. Who can spot the most gnomes on the Punkin' Path? The Community Center at 233 W. Main Street opens at 2 pm for the Halloween Haunt. You can play Halloween cornhole, pumpkin bowling and Pick the Pumpkin. The whole family can participate in the skeleton scavenger hunt and watch the kid-friendly Halloween movie. The tweens and teens will love reading the tombstones in the graveyard out in front, and they can use a real coffin for a fun photo op. Admission to the Halloween Haunt is free!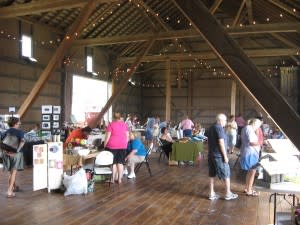 If you're a shopper, find some time to stop in at Salomon Farm Park, 817 W. Dupont Road, sometime between noon and 4 pm for the Handmade Homemade Sale. Farmers, bakers, woodworkers and a variety of hand crafters will be selling their homemade and home-grown goods in the Old Barn. You'll find quality, unique items and the delicious flavors of the summer at this historic working farm and park. Learn more about other great activities going on this spooktacular season!