The Mizpah Shrine Circus has been providing fun and entertainment with acrobats, exotic animals, and clowns for 70 Years and counting. This year the Mizpah Shrine Circus will be providing an awesome experience with cultural representation from all over the world.
Everybody has a memory of the circus. Whether it be with a grandparent, the school, or a family outing. Traditions are important, and if you are looking to keep one going, the Mizpah Shrine Circus is IT.
This year we are fortunate to have acts that represent talents from a wealth of cultural backgrounds. The Mizpah Shrine Circus has partnered with the Tarzan Zerbini Production company to provide a night full of enjoyment at the War Memorial Coliseum, January 21 through January 24, 2016. Show times vary from 10:00 am to 7:00 pm depending on the date and availability.
Tickets are priced from $14 to $24, depending on seating. Tickets can be purchased at the Mizpah Shrine Circus site or the War Memorial Coliseum site. (Click Link to Purchase)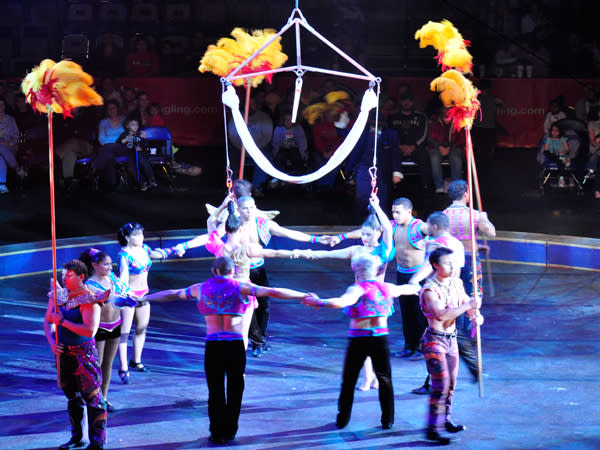 With hooves pounding and the animals standing statuesque, the Zerbini Liberty Horses Equine Carnevale is sure to provide the beauty of coordinated footwork, and a pride in choreography that can only be appreciated by being there to feel the experience.
The Mizpah Shrine Circus is excited to provide acts from all over the globe, which includes Spanish Jugglers to Russian Swingers. We would be doing an injustice not to mention the Judit and Jurgen Neger Tiger Act. You think your cat is something, this German husband and wife team will be demonstrating their skills with the largest group of performing tigers in North America.
Come and enjoy the humor and fun. The traditions of the circus are alive and well. Don't miss your chance to make some great memories.