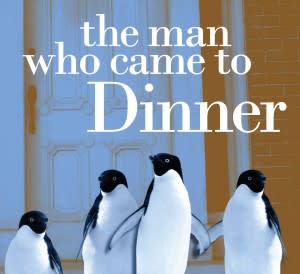 Play time!

The University of Saint Francis students will be presenting their fall play, "The Man Who Came to Dinner," a three-act comedy by George S. Kaufman and Moss Hart, in November 2013. Presented by special arrangement with Dramatists Play Service, Inc., NY, the play is set in Ohio in the 1930s during the holidays.  A renowned radio celebrity – Sheridan Whiteside – is invited to dinner at the home of a wealthy factory owner.  Before Whiteside enters the house, he falls and hurts his hip, and ends up staying at the home to recover and consequently terrorizes the family's lives. The performances will be held at the USF Performing Arts Center, 431 W. Berry St., formerly the Scottish Rite Auditorium, at the following times:
Friday, Nov. 8, 2013, 8 p.m.
Saturday, Nov. 9, 2013, 8 p.m.
Sunday, Nov. 10, 2013, 2 p.m.
Friday, Nov. 15, 2013, 8 p.m.
Saturday, Nov. 16, 2013, 8 p.m.

Sunday, Nov. 17, 2013, 2 p.m.
Admission is $15 for the general public, and $12 for seniors and children under 10 years of age.  Group discounts are available.  Doors will open 30 minutes before show time for general seating.  Parking is available across the street.  For more information call 260 399-7700, ext. 8001or visit usfpac.com for a schedule of upcoming productions.