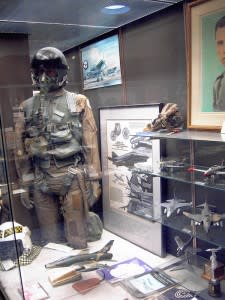 In 1984, a handful of concerned citizens founded The Greater Fort Wayne Aviation Museum. Believing that the people of Allen County deserved to know their local aviation history, the group gathered pertinent material about Fort Wayne's history from aviation enthusiasts. They placed the items in a prominent location for travelers -- display windows located on the secured side of the Lt. Paul Baer terminal of Fort Wayne International Airport (FWA).
The collection includes uniforms, propellers, and other memorabilia from WWII, Korean and Vietnamese wars. It also includes items from current military conflicts and those from the local Air National Guard base. Among the items in the display cases at the museum are those belonging to Paul Baer, a Fort Wayne resident well known as a WWI flying ace.
Baer survived the war but was killed in winter 1930 in Shang Hai China, while delivering mail. Local airport Baer Field was named after him. Another local military hero, Art Smith, built a plane based on the Wright brothers' model and taught himself how to fly. Called "The Bird Boy" during the 1920s because he performed daring acrobatic maneuvers in the sky, Smith also died due to a flying accident while delivering mail. Smith Field on the north side of Fort Wayne is named in his honor. Scrapbooks of Smith's exploits, created in 1915 by his mother, are part of the collection at the museum and a full-scale model of Smith's first plane hangs above the security area of the airport.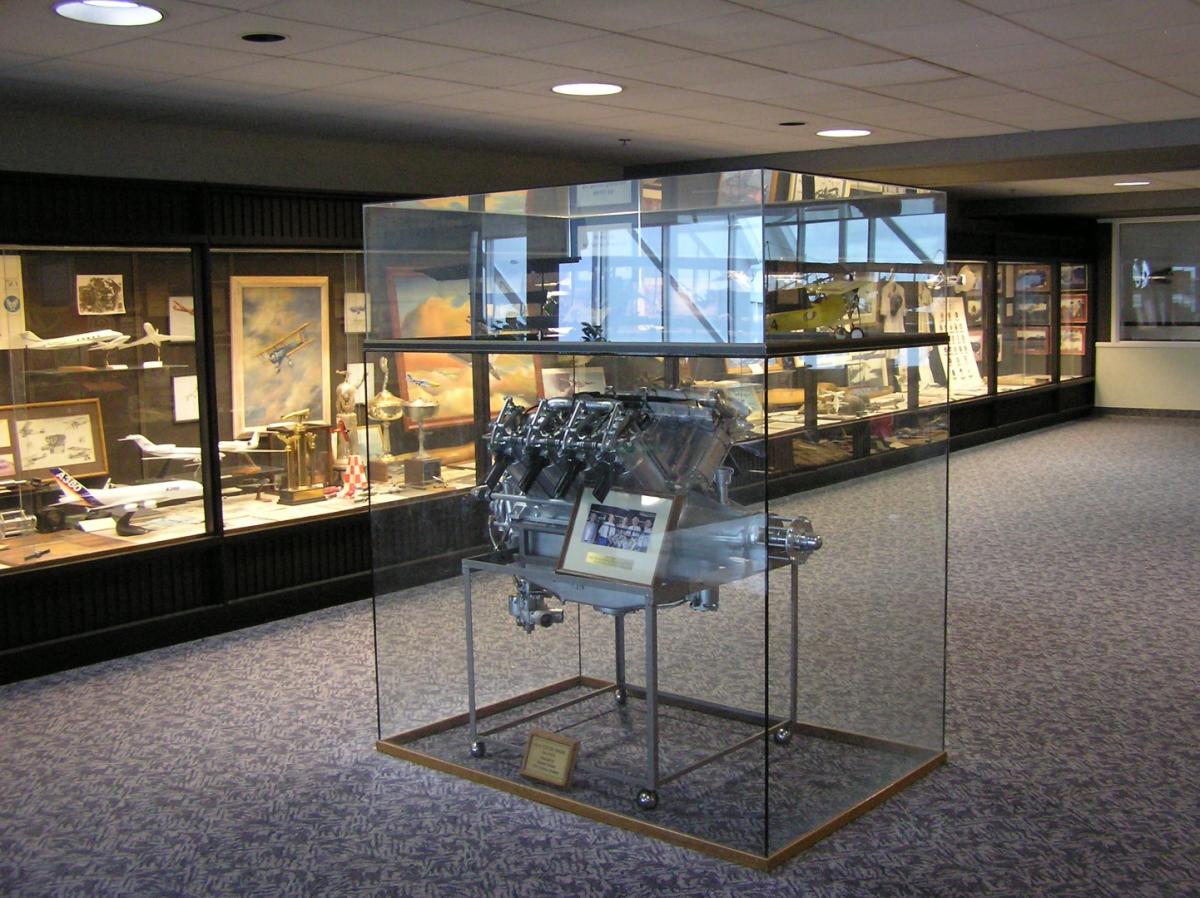 The museum includes a display of women with a history in aviation from the Fort Wayne area, including Margaret Ringenberg and Marty Wyall. Both women served as WASPS during WWII. Tour Hours: Open 365 days per year from 6:00 a.m. to 7:00 p.m. Admission is free. However, because this is on the secured side of the airport there are some stipulations. Either you must have an airline ticket, or you can call 260-446-3439 at least 1 week in advance to schedule an appointment.  
This post was originally published in January 2012 and has been updated.