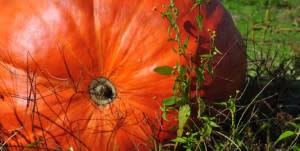 With Halloween just around the corner and every coffee shop advertising pumpkin goodness in everything from coffee to baked goods, it has me thinking about a trip to the pumpkin patch.  The Fort Wayne area is full of pumpkin patches that offer everything from the chance to pick your own pumpkin, to baked goods, honey, and hayrides.  So much yumminess in one place can be overwhelming so let us give you some inside tips to help you decide which ones are best for you! Cooks Orchard will not only provide you with pumpkins but as the name suggests you can get fall's best apples, perfect for homemade apple sauce or a simple snack.  If you're a baker like me, Cooks also sells baking pumpkins perfect for that from scratch pumpkin pie when canned pumpkin just wont do. You'll even be greeted by two friendly, furry friends, Sophie and Bella, upon your arrival!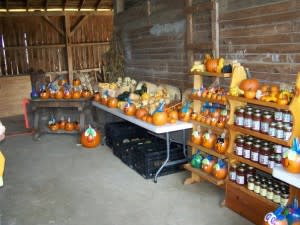 Looking for the classic experience of picking pumpkins in a field, navigating a corn maze, and taking a hayride?  Hilgers Family Farm should be your destination this weekend.  They have everything Martha would suggest a pumpkin patch should have.  They even offer tours for school children.  Get there early to avoid the crowds and warm up with a little hot cocoa & let your family run, play, and enjoy the perfect Indiana fall weather.

If apple butter is one of your fall favorites and you're not up for making it yourself, head to New Haven and visit Advanced Tree Technology.  While the name doesn't immediately make you think fall family fun, trust us there's plenty of goodness including apple butter.  They have apples of every variety you can think of for all of your fall baking.  You'll also find pumpkins, gourds, and the best of fresh fall veggies available.

For a full list of area pumpkin patches, orchards, and other fall festivities, check out Visit Fort Wayne's Fall Festivities page!