Each spring, both children and adults all around Northeast Indiana begin counting down until opening day at the Fort Wayne Children's Zoo. If you've never been, please allow me to tell you just how much you're missing...
I've been to the Nashville Zoo at Grassmere, Bronx Zoo and the Chattanooga Zoo, but nothing compares to the experience you will find here in Fort Wayne. Upon entering the gates, you will enter a completely different world and can choose which adventurous path to follow. You'll take a day trip through other continents, catch the bird's eye view on a sky safari, ride the rails around the zoo, take a ride on a pony and interact with animals like no where else!
I like to start my visits at the Indiana Family Farm feeding and brushing the goats (if you've met me, this will come as no surprise to you). This area also includes cows, sheep, pigs, rabbits, chickens, ducks and bees. Not far from the Indiana Family Farm is the Central Zoo. There you will be able to enjoy visiting capuchin monkeys, red pandas, sea lions and many more exciting creatures. Make sure to have your camera ready though, because you never know what you'll see. Occasionally, the peacocks will be roaming on display and you can truly capture a wonderful sight. 
Other paths at the Fort Wayne Children's Zoo include the Australian Adventure, Indonesian Rain Forest and the African Journey. Following along these trails will allow you to learn more about these areas of the world, the animals that live there and what makes them so special.

One of my favorite experiences at our award winning zoo is feeding the giraffes while traveling along the African Journey. I've always admired giraffes from afar, but I greatly enjoy the fact that Fort Wayne Children's Zoo allows you to hand feed the giraffes.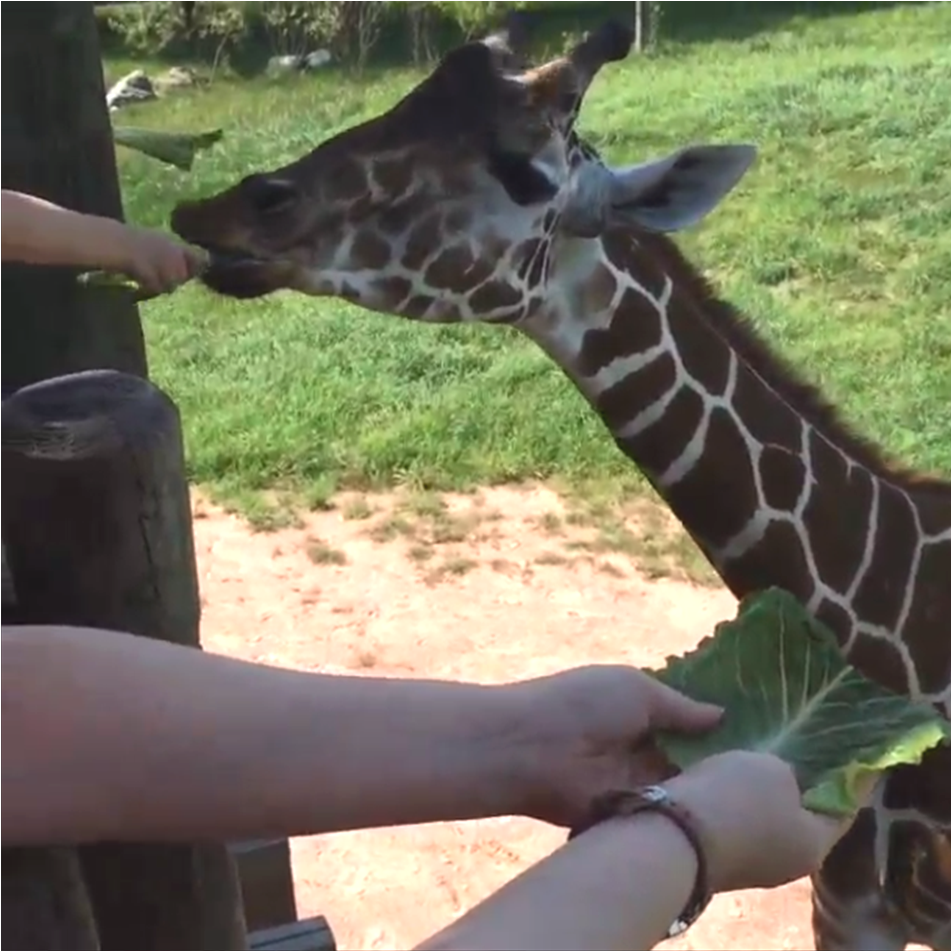 Creature Features and Dive Chat are a fun way to get a closer look at what happens at the zoo. These activities take place at the same time each day and give you and your children a chance to ask questions to trainers or scuba divers about the exhibit they are working in.

Though I'm sure you'll be more than pleased with your visit, don't forget that they offer VIP packages as well. For a reasonably priced additional fee, you can schedule time for a behind the scenes or an even more hands on experience with the penguins, giraffes, pelicans or jellyfish.
Just in case you don't get your wildlife-loving fix during your visit at the Fort Wayne Children's Zoo, you can keep an eye out for Zoo Mobile appearances around town or even book the zoo for your next birthday party. That's right, a staff member from the zoo can bring some party-friendly animals right to your home!
Looking for a way to support the zoo? You can adopt your very own animal (without the hassles of pet ownership) and make a tax-deductible donation to the Fort Wayne Children's Zoo at any time.
Have you visited the Fort Wayne Children's Zoo before? If so, what is your favorite thing to do there? If not, what do you look forward to the most?
See you there! The zoo officially opens April 25th and its hours are 9 a.m. - 6 p.m. and will close for the season on October 11. For more information, visit the Fort Wayne Children's Zoo website or call 260-427-6800 . Located at 3411 Sherman Blvd. <