The Friendly Fox restaurant, located at 4001 South Wayne, has all the charm of a city cafe with the delicious food combinations of a gourmet restaurant.

 

The atmosphere of the restaurant is a reflection of its menu: creative, relaxed, and fun. The Friendly Fox offers a mixture of soups, sandwiches, quiches, wraps, and salads that are unique. Open for breakfast, lunch, and dinner, The Friendly Fox is that special neighborhood restaurant off the beaten track that is sure to please both your picky eaters and your gourmet foodies.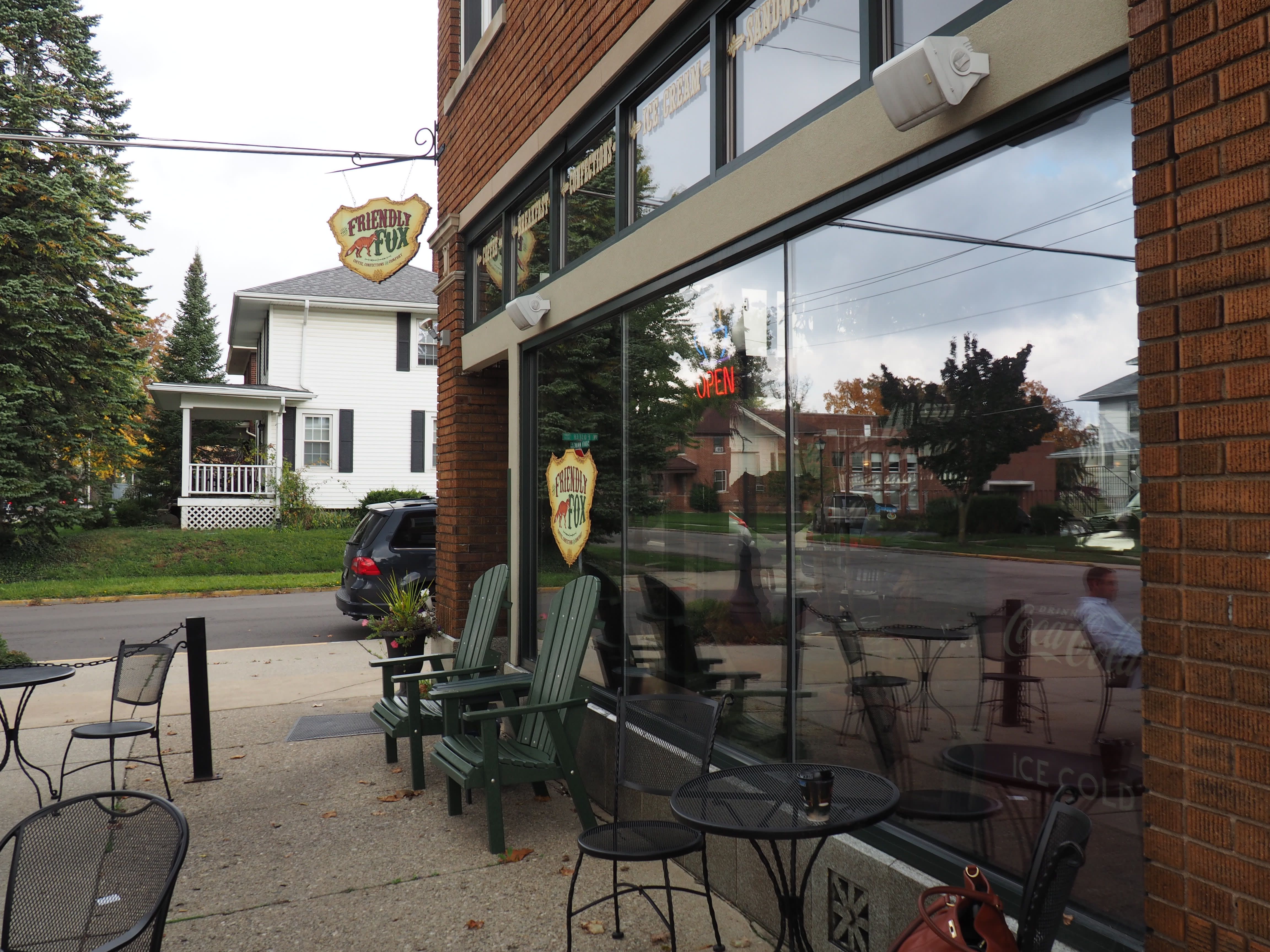 Breakfast
The display case at The Friendly Fox deserves a good look.  Filled with homemade quiches, muffins, cinnamon rolls, and scones, the line up changes regularly with new combinations and old favorites.  On Saturdays, The Friendly Fox hosts a morning brunch which includes menu items like the garbage plate (biscuits covered in egg, potato, bacon, and sausage gravy), as well as classic dishes like biscuits and gravy and eggs and bacon. They have a full service coffee bar with a variety of lattes, mochas, teas, and chai.
Appetizers
My favorite appetizer at The Friendly Fox is the butternut squash flatbread, topped with bacon-onion jam, goat cheese, and balsamic drizzle. This is a wonderful starter or light lunch option.  If you are a fan of hummus, the Friendly Fox offers a terrific hummus duo featuring a chipotle lime hummus and roasted garlic hummus, served with crostinis and pita chips. 
Lunch and Dinner
With a gourmet selection of sandwiches, wraps, salads, and soups, The Friendly Fox offers a wide selection of menu items. One of my favorite sandwiches is the friendly Cuban (ham, turkey, Swiss cheese, pickled onion and jalapeño). I love this traditional-meets-spicy sandwich combo which takes the normal ham and turkey sandwich up a few notches. The piggy wiggy panini is a meatlover's dream loaded with spicy meats and a bacon jam that is unforgettable. The piggy wiggy panini includes ham, capicola, salami, chorizo, bacon onion jam, jalapeños, and Muenster cheese.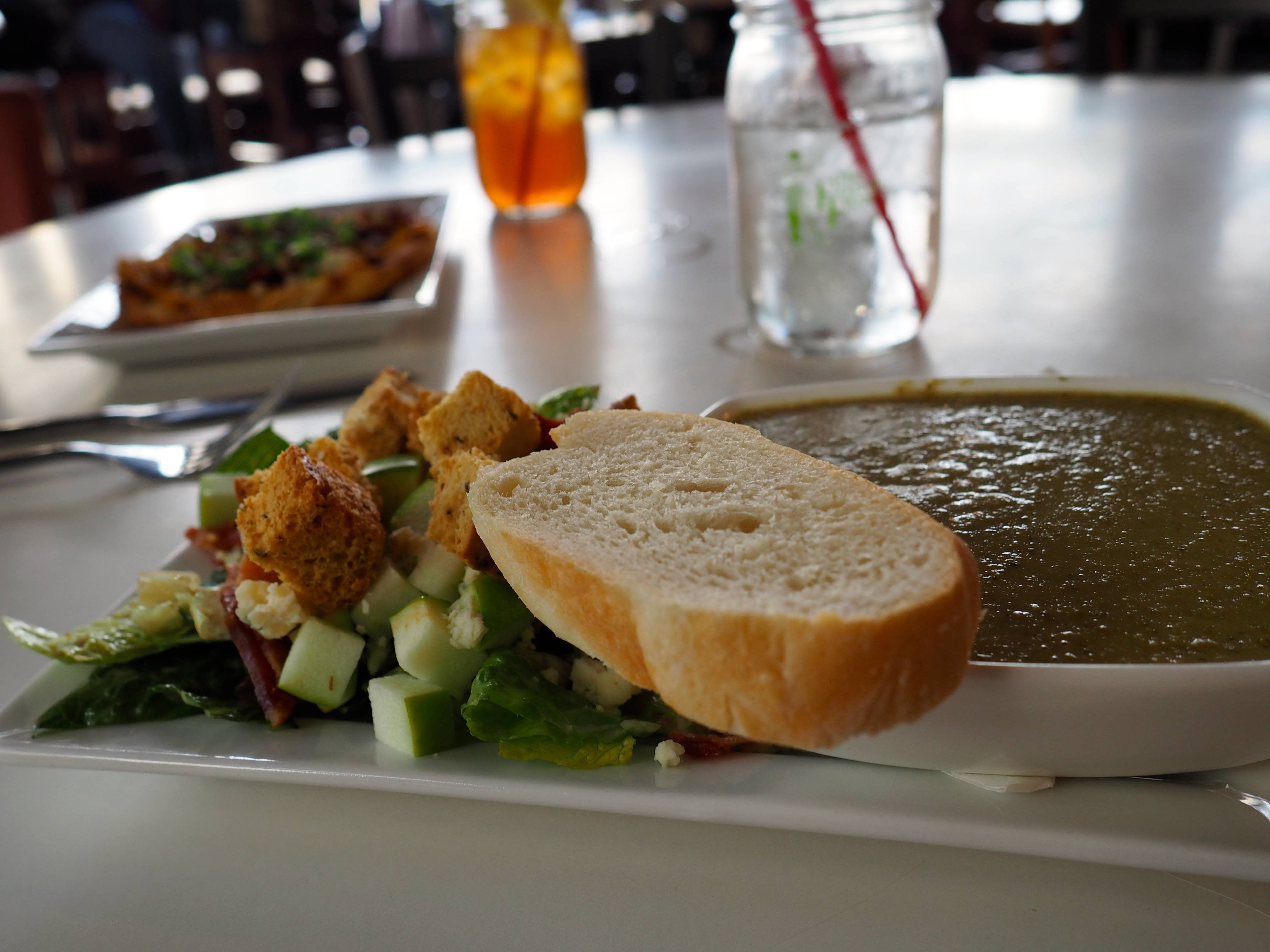 Are you a salad lover?  The Fox Salad has candied walnuts, goat cheese, cranberries, and a roasted orange vinaigrette. Another favorite is the Granny Smith apple and bacon salad with a balsamic vinaigrette. The Fox's homemade dressings and wonderful combinations do not disappoint.  
I also like The Friendly Fox's rustic tomato soup, which has chunky tomatoes and hearty flavor.  Best of all, it's on their menu daily. Their soup du jour changes by the week. A few of my favorites include the red pepper and gouda soup as well as their broccoli soup. Weekly specials round out the lunch and dinner menu, offering a special sandwich or flatbread item.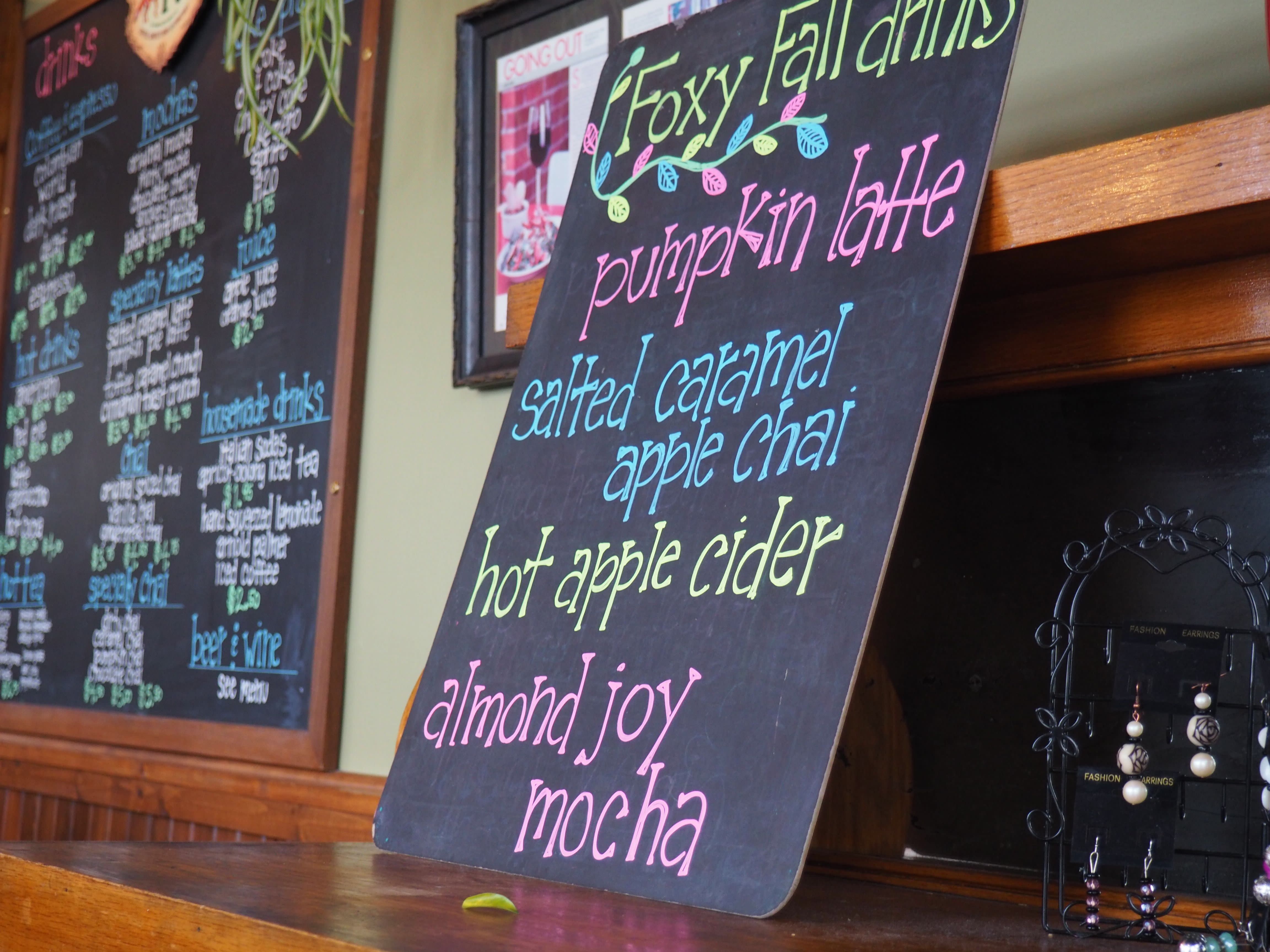 Dessert
Hungry for dessert? Stop at The Friendly Fox. They have a rotating menu of homemade cookies, pies, and cakes, including a carrot cake with cream cheese frosting, Key lime pie, macaroons, cheesecakes, and cookies. I also adore their homemade ice cream flavors, which are limited to a few choices, but are outstanding during hot summer evenings. On Friday and Saturday nights, there is live entertainment. 

 

 

The Friendly Fox is a treat for all ages and is open Monday through Friday, 7 AM to 9 PM and Saturday, 8 AM to 9