The Fort Wayne Philharmonic has a full season coming up for the 2017-2018 musical year. But how do you choose which concert to attend? And what can you expect from the different concert selections?
The Fort Wayne Philharmonic
The first thing to know is that most of the Philharmonic's concerts feature classical music, but popular music and musicians are sometimes presented. The six major concert types that the Philharmonic has are: Pops, Family, Masterworks, Chamber Orchestra, Great Performer, and Freimann.
Note that this is not a
complete
listing of all the concerts, just a sampling of those given this year.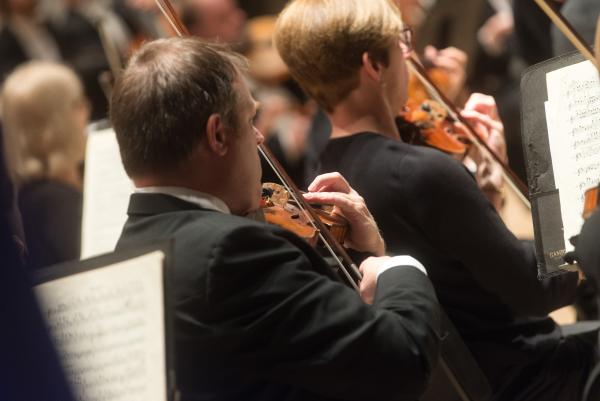 Fort Wayne Philharmonic Pops Series
Pops concerts are just that – musical renditions of popular works. In late June and July, the Philharmonic holds a series of (usually) outdoor Patriotic Pops concerts featuring the music of John Philip Sousa, John Williams, and folk songs. Fireworks are sometimes included at the end of these concerts. And, if there is rain, the concert may be held indoors. (These concerts are free to attend.)
On October 28, 2017, the Philharmonic will perform a Pops concert featuring a film screening of E.T. the Extra-Terrestrial with live orchestra music.
What is a film screening with live music? Think of it this way: the movie will be playing on a screen above the orchestra, just like in a movie theater. The only difference is that the orchestra will be providing the music, instead of relying on the sound track from the film. (Dialogue and sound effects will be included.)
On January 27, 2018, the Philharmonic will be featuring vocalist Amy Grant, the crossover Christian/Pop singer. She will perform a number of her best 'hits' with the backup of the orchestra.
Fort Wayne Philharmonic Family Series
Family concerts are specially prepared to engage children in the music onstage. Concerts are on Sunday afternoons, at 2 p.m.
If kids want to test out some of the musical instruments, a show-and-tell table is sometimes provided before and/or after the concert so that they can look at a violin or see what other classical instruments look like, close-up. Concerts range from Halloween "Spooktaculars" to ballet and musical storytelling.
On January 21, 2018, the Philharmonic will present "Frozen Fairy Tales," an appropriate title for the winter-themed concert.  This concert will include music from the Disney movie Frozen, Vivaldi's "Winter" from the Four Seasons, and Offenbach's Ballet of the Snowflakes.
For those who remember the tale of Peter and the Wolf, clear your calendar for April 8. Dancers from the Fort Wayne Ballet will add life to Prokofiev's musical rendition of the Russian story.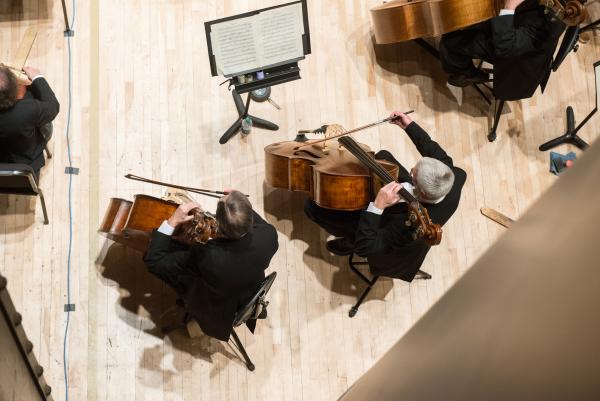 Fort Wayne Philharmonic Masterworks Series
Masterworks concerts are the hard-core classical music presentations. These concerts are where you'll find notable guest soloists and complete renditions of symphonies and concertos.
November 18, 2017, will be the night when the Philharmonic performs the overture from Poet and Peasant by Suppé, Schumann's Piano Concerto in A Minor, and the Brahms Symphony number 4. Soloist Alessio Bax will be the guest artist on the piano.
On March 10, 2018, the Philharmonic will be in the Embassy Theatre to perform Beethoven's Pastorale symphony, and Richard Strauss's Don Quixote, a symphonic poem.
Fort Wayne Philharmonic Chamber Orchestra Series
The Chamber Orchestra concerts are performances given with a reduced number of instrumentalists on stage. These are somewhat quieter concerts, given in smaller venues.
On November 11, 2017, there will be a program titled "Beethoven and Thanksgiving." This concert will feature smaller works of Beethoven, a suite from Copland's The Tender Land, and the traditional hymn, "We Gather Together," an appropriate selection for the month of Thanksgiving.
The second chamber orchestra concert will have two performances, on Thursday, December 14 and Friday, December 15, 7:30 p.m. for both concerts. In the warm glow of candle light, selections of Handel's Messiah will be played in First Wayne Street United Methodist Church. Note: this concert is usually sold out quickly, so you will want to get your tickets early.
Fort Wayne Philharmonic Great Performer Series
There is only one Great Performer concert scheduled for this year, but it features an important Indiana musician: Joshua Bell.
This is the first year of the Great Performer's concert series, and opening with Indiana native Bell is a great way to start. Bell will be performing Leonard Bernstein's "Serenade" and "New York, New York."
Fort Wayne Philharmonic Freimann Series
The Freimann series concerts are focused strictly on chamber music. Expect to see string quartets or quintets, woodwind chamber ensembles, and a mixture of piano, strings and woodwinds or brass. Two performances are usually given of each concert, in different venues for each event. Check the schedule to find out when a Sunday afternoon concert or a mid-week offering will be given.
Where to Buy Your Fort Wayne Philharmonic Tickets
Tickets for any of these concerts can be purchased online, over the telephone (260-481-0777) or at the Box Office, 4901 Fuller Drive, Fort Wayne, Indiana, 46835.
On the day of a concert, tickets will be available for purchase at least 45 minutes before the concert at the concert venue.
Check out the Philharmonic's schedule here for a complete listing of their concerts. Individual ticket sales begin August 7.
SaveSave