When I was a little girl I had lofty aspirations of becoming a big-time ballerina. I was enrolled in dance classes and begged and pleaded with my mom to let me take ballet on top of the other two dance classes I was already taking. There was just something about ballet that really spoke to my 5-year-old heart, although now that I look back I think a lot of that had to do with the opportunity to parade around in a tutu and wear as much glitter as I saw fit. While I never quite reached prima-ballerina status, there is a part of those ballet dreams that come back to life every now and then. One of the productions that always gets me dreaming of pirouettes is The Nutcracker.
[[endteaser]]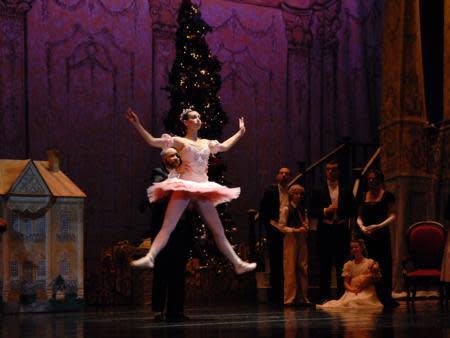 The Fort Wayne Ballet's production of The Nutcracker has become a holiday tradition. Each year the ballet puts on a classic rendition of the beloved Tchaikovsky tale and brings the ages old story to life. If you've never experienced a ballet production, this is a wonderful one to start with! The talented dancers of the Fort Wayne Ballet will tell the enchanted tale of Clara and her precious Nutcracker as they battle the nasty old Mouse King and enter the Kingdom of Sweets. The Fort Wayne Ballet dancers are extremely talented, and the costumes and sets bring the whole story to life. As a special treat to ballet goers, the Fort Wayne Philharmonic will perform alongside the Fort Wayne Ballet during opening weekend to take The Nutcracker to an even more magical level.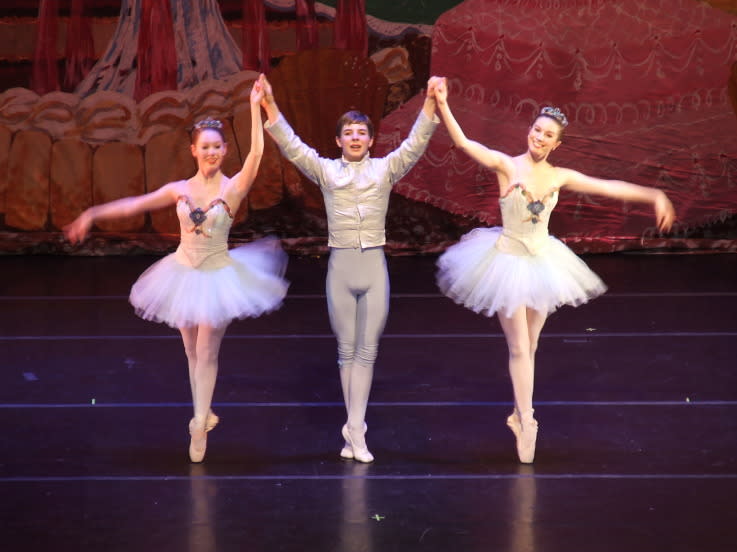 Do you have a little Sugar Plum Fairy of your own? Following each matinee performance of The Nutcracker, the ballet hosts a Sugar Plum Party! At this special, post-show soiree, guests will meet characters, enjoy yummy treats and get to take photos and autographs with their favorite dancers! This would be an extra special treat for a little one who has never been to the ballet before, or who daydreams of tutus and pointe shoes. I can confirm that the Sugar Plum Parties are full of cuteness, and it is a great chance for even the oldest ballet lover to enjoy The Nutcracker beyond the stage show!
The Nutcracker premieres on the Arts United stage on Friday, December 4, 2015, at 7:30 pm. Performance dates and times are as follows; December 4 at 7:30 pm, December 5 at 2:30 pm and 7:30 pm, December 6 at 2:30 pm, December 8 at 7:30 pm, December 11 at 7:30 pm, December 12 at 2:30 pm and 7:30 pm, December 13 at 2:30 pm. The cost of admission ranges from $17 to $49, with tickets to the Sugar Plum Party $8. You can order tickets by going to the Arts United website or calling (260) 422-4226. The Arts United Center is located at 303 E. Main Street Fort Wayne, IN 46802. You can find out even more information by going here.
&