Halloween and fall fun are typically associated with candy, costumes, and chilling fun. But this year, visitors to Fort Wayne can also take part in another celebration, with the Fort Wayne Museum of Art's Day of the Dead exhibit and celebration. From October 29 to November 8, the museum will feature traditional Mexican altars and will host a family celebration on November 1 for all ages.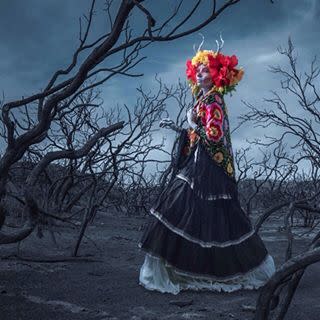 The Day of the Dead is a religious Mexican holiday that celebrates and honors deceased family members and the continuity of life. Join the celebration by stopping by the Museum to tour altars made by artists, families, and community groups from the region.
Visitors will find altars that are typically created using sugar skulls, colorful tissue paper cutouts, photos, or personal items to honor the souls of the departed. In addition to artists and family created altars, the community altar will include prints acquired from photographer Tim Tadder's series "Las Muertas."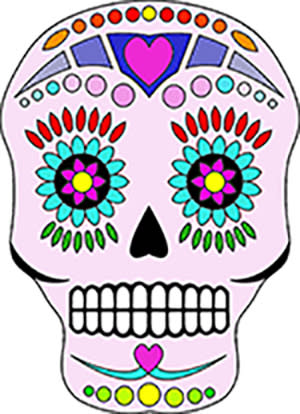 Guests can also prticipate in a family celebration on November 1 from 2-6 pm. This celebration is especially geared towards the younger audience, but all ages are welcome. Children's activities will take place from 2-4 pm, which includes hands-on activities and storytelling. From 4-6 pm, guests can experience dancing, traditional folkloric dressed characters, Mexican food, and much more! Admission to the celebration is free, but there is a suggested donation of $3.
If the Day of the Dead altars and celebrations is not your cup of tea, guests can also pay for entry into Fort Wayne Museum of Art's current exhibits like The National: Best Contemporary Photography 2015.
For more information on Halloween events and festivities taking place in Fort Wayne, check out Visit Fort Wayne's Calendar of Events. Also, stop into the Visitors Center at 927 S. Harrison Street on weekdays to find out even more information.
For more information about The Fort Wayne Museum of Art check out their website or stop by at 311 Main Street.