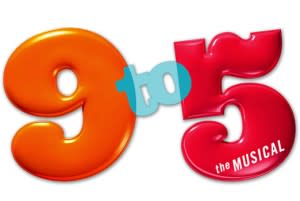 Tumble outta bed and stumble to the kitchen, pour myself a cup of ambition . . . 

I remember those lyrics from my childhood. I was only three in 1980 when Colin Higgins' 9 to 5 was released, it was one of those films that doesn't get old or go away. It is a classic. When I was old enough to understand the movie it was still funny and the song still infectious. Yawnin', stretchin', trying to come to life; jump in the shower and the blood starts pumpin' . . .  Two other reasons this classic will not go away is because it addresses workplace issues that nearly every woman (and most men) can identify with and, well, Dolly Parton was in the movie. The cast is star-studded with Jane Fonda, Lilly Tomlin, and Dabney Coleman, but, really, can anyone compete with Dolly? No, no they cannot. She is a force of nature. Need proof? She has her own theme park. But, I digress. Haven't we all had bosses we wanted to serve rat poison laced coffee to or string him or her up in a harness from their bedroom ceiling and hold them hostage there for a while? Well, maybe most of us don't think that, but what 9 to 5 does for us is take that work-escape-fantasy to a hilarious level. Judy, Violet, and Doralee make us laugh and for a while let us all imagine that we can avenge all our wrongs and make them right and ultimately end up in complete control of our happy endings.

Out on the streets the traffic starts jumpin', and folks like me on the job from 9 to 5 . . . 

You can experience that fantasy once again, live, at the Fort Wayne Civic Theatre. This weekend is your LAST CHANCE to catch the musical as its local ensemble presents 9 to 5: The Musical. Performances are on Friday, Saturday and Sunday at the Arts United Center at 303 East Main Street, Fort Wayne. Workin' 9 to 5, what a way to make a livin, barely gettin' by, it's all takin', and no givin', they just use your mind, and they never give you credit, its enough to drive you crazy if you let it. For more information, check out Visit Fort Wayne. To buy tickets, you can call the Civic Theatre box office at 260-422-8641 x226, or visit the Civic's website.