If you haven't noticed lately, downtown Fort Wayne is going through a transformation right before our eyes! It seems that nearly every week there's an announcement of new and exciting things being done to improve downtown Fort Wayne, and bring it back to its former glory. I'm a huge fan of our downtown area, and love to hear about all of the new developments coming along. With new restaurants, coffee shops, retail stores, businesses and bars popping up all around the 92 blocks that make up our downtown area, the new The City Exchange Shops are a welcome addition to an already blossoming downtown Fort Wayne scene!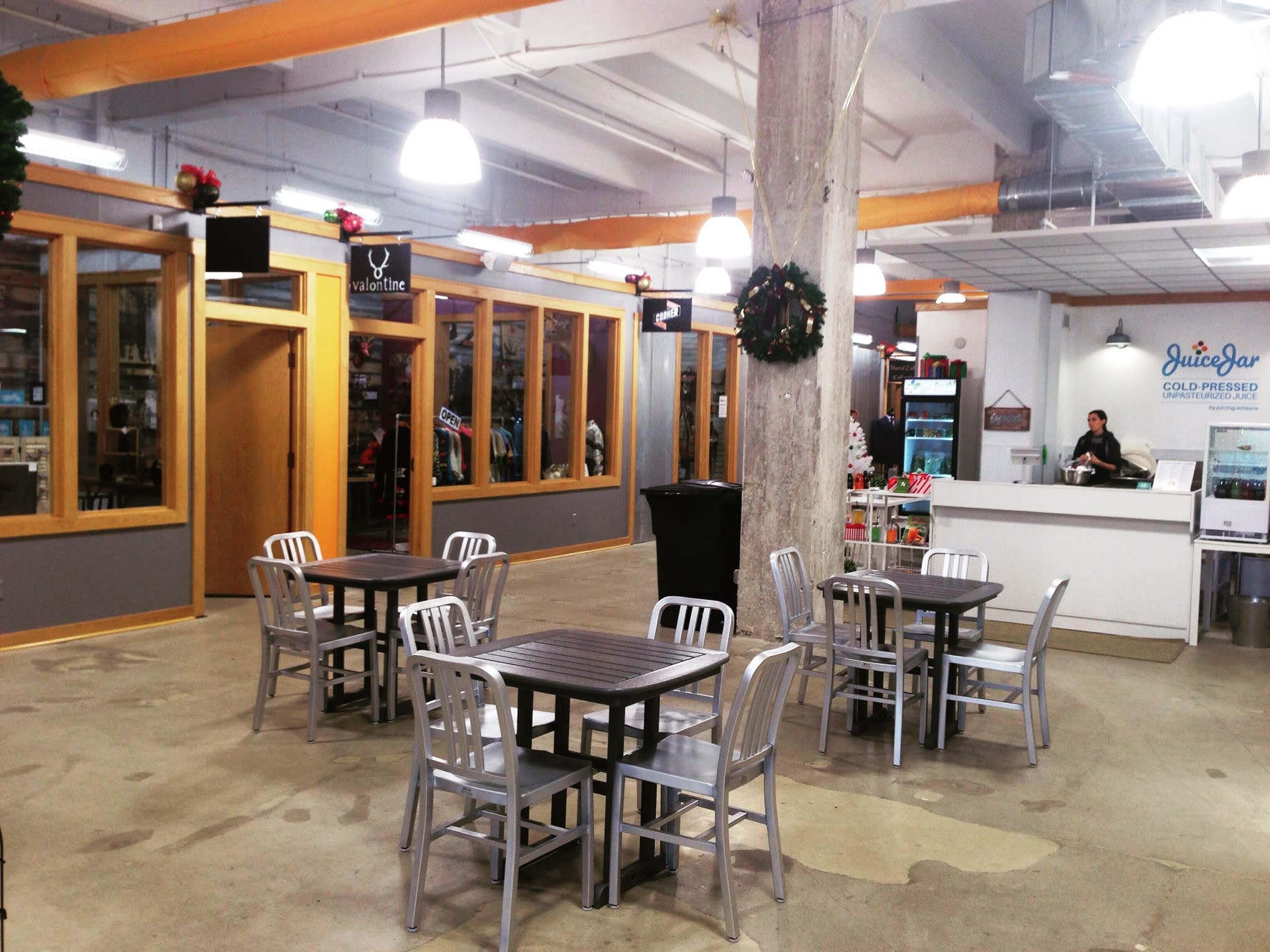 Since The City Exchange Shops' grand opening in October, the boutiques that fill City Exchange have been bringing a new kind of shopping experience to our downtown community. One of the coolest things about The City Exchange Shops is that it's not only encouraging shoppers to embrace and shop local, they're helping local business owners realize their brick and mortar dreams; whether it's a new business getting on its feet, or an established brand looking to expand their business in downtown Fort Wayne.
There are a number of boutiques and stores located inside The City Exchange Shops that bring something unique to the table. These are a few of my favorites:
Juice Jar - When you walk into The City Exchange Shops one of the first things you see is the bright Juice Jar counter staring at you. Behind that counter is where the magic is, with a huge variety of fresh, local vegetables and ingredients being used to create some seriously healthy and delicious drinks and bites. Juice Jar has made grabbing a healthy lunch while on the go possible in downtown. Not only does Juice Jar have a variety of cold-pressed juices to help cleanse your body and mind, they also serve fresh smoothies, power bowls, paninis from Ted's Market, freshly made salads and power snacks to keep you going when you just need a nibble of energy. An added bonus is the Get Fresh Farms cooler located at Juice Jar, making it quick and easy to grab fresh, local produce to use at home.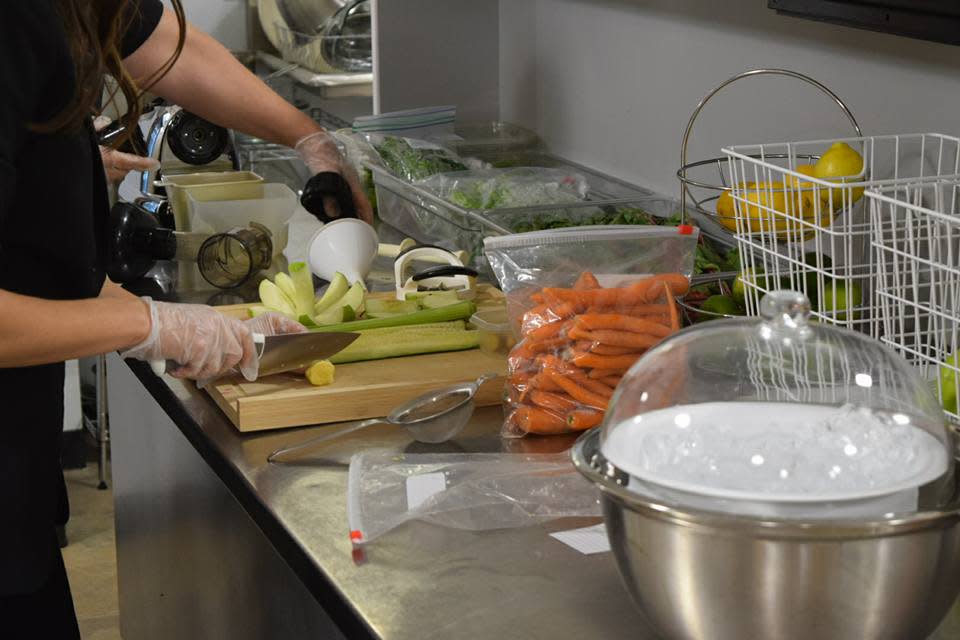 Belyst - The City Exchange Shops are not Belyst's first foray into the boutique world in Fort Wayne. Previously located at Covington Plaza, Belyst made the jump to City Exchange after seeing an opportunity to be in the heart of Fort Wayne. I'm in love with their selection of Free People apparel and accessories, as well as the dainty details you'll find sprinkled throughout the shop. Belyst also carries a select number of United States of Indiana tops, perfect for showing off your Hoosier pride in style! The owner, Jill, is helpful and willing to contact you directly if you find something you love but need a different size, style or quantity. 

Poptique - My love affair with Poptique Popcorn was love at first bite. I first sampled their unique, gourmet popcorn in a goodie bag I received from an event and immediately hunted it down at their first Fort Wayne store located at Jefferson Pointe. When I discovered they were opening a second location in downtown Fort Wayne I was thrilled - now my Poptique snack habit could be even easier! If you're already as addicted to Poptique's sweet and salty popcorn perfection, you'll find some familiar favorites in their City Exchange location. If you have yet to taste Poptique's flavorful popcorn you're in for a treat, you'll fall in love! My favorites are the Buffalo Hot Wing and Turtle Supreme.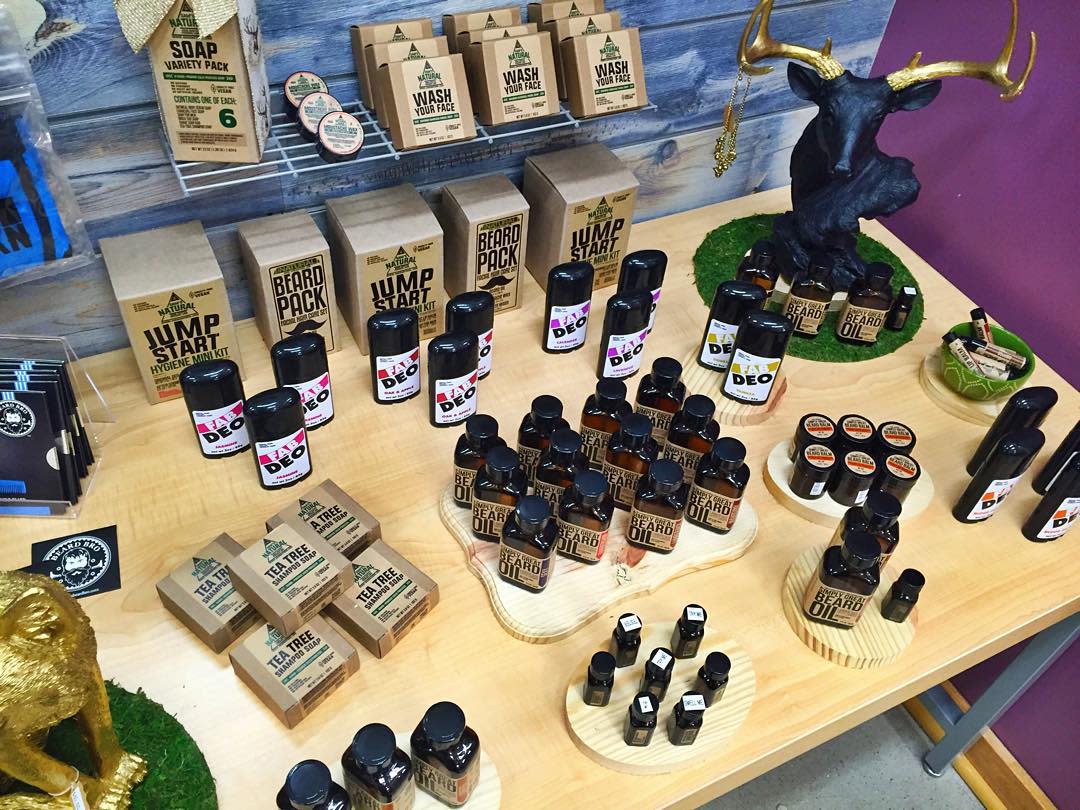 Valontine - I first thoroughly checked out Volontine while doing some Christmas shopping with my husband. I had stopped in when The City Exchange Shops first opened to do a quick browse, but hadn't yet bought anything. As a bearded man who likes to maintain his scruff, my husband was blown away by the variety of beard oils, balms and soaps. When I came back on my own a few days later Volontine owner, Jack, remembered me and was able to help me pick out the best scents for my hubby AND showed me some of the other quirky things Volontine has to offer (think wine bottle necklaces, cheeky vintage shirts, and Parks and Rec styled pencils).
Other shops located within The City Exchange Shops are Fiddlewinks, Around the Corner and David Talbot Collection.
The City Exchange Shops are located at 127 West Wayne Street, Fort Wayne 46802 and hours are Wednesday-Saturday 11am-6pm (through April 2), with normal hours Monday-Saturday 12pm-7pm (after April 2).
You can learn more about City Exchange online or at Visit Fort Wayne.