Get your dancing shoes ready for a night of fun at the Foellinger-Freimann Botanical Conservatory!
Every Friday evening July 28 to September 1 from 8:30 to 11:00 pm catch performances by The Kinsey Report Dwayne Dopsie, plus Morry Sochat and the Special '20s with the Botanical Roots Concert Series.
If music is food for the soul, then reggae is an all-out buffet.
According to Tim Manges, guitar player and backup vocalist for the band U.R.B. who performed at last year's concert series, "Reggae has many elements that appeal widely:  soul, r & b, blues, funk, rock, jazz. There's bound to be something for everyone."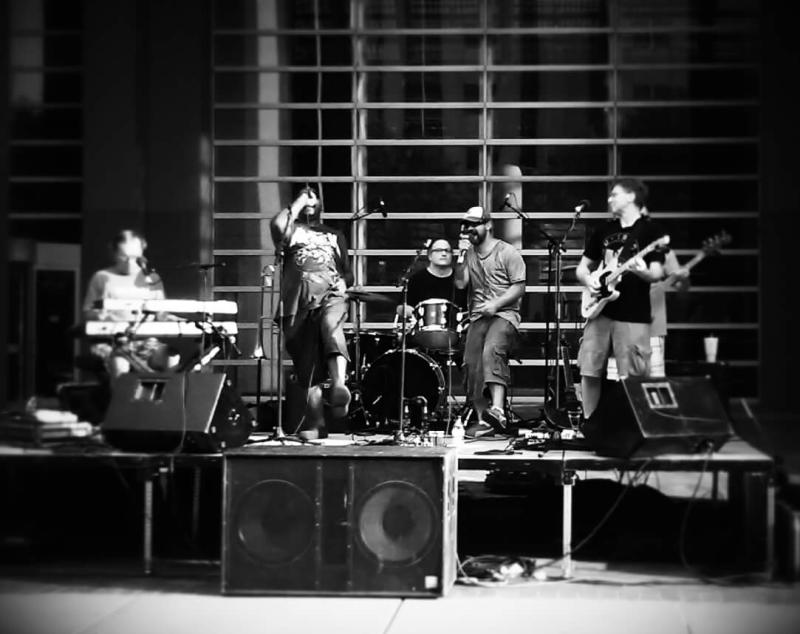 Photo used with permission.
U.R.B. is a local favorite and plays a mix of hip-hop, funk and reggae. 2016 headliner Zion Lion is a reggae band from Kalamazoo, Michigan. According to the band's website, they play a mix of reggae that incorporates "African zouk, mucosa, zoukous and some Afro-latin influences." In 2017, you can expect more reggae performances and nationally touring artists that will surely leave you dancing the night away.
The venue for Friday night's show is the beautiful outdoor patio of the Conservatory. Doors open at 7:30 PM and the show begins at 8:30 PM.
All ages are invited and dancing is strongly encouraged!
Tickets are $6 for guests age 13 and over (payable at the gate). Children 12 and under receive free admission. Food and beverage will be available for purchase from Mad Anthony Brewing and lawn chairs are recommended.

The Conservatory is located in downtown Fort Wayne at 1100 S. Calhoun Street, 46802.