As the local brewing and distilling scene continues to place Fort Wayne, Indiana on the map as the destination for a cold drink, don't forget about the classic martini. Whether you love it with a twist or a garnish, the martini is the drink that sets the standard for a fun-filled night out in Fort Wayne.
If you are looking for a few tips on where to find your new favorite beverage, we are taking you to the heart of Fort Wayne to enjoy the perfect martini.
A Martini Experience in Fort Wayne, Indiana
Park Place on Main
Park Place on Main is known for their signature drinks. They have a long list of flavors and styles.
Their Blood Orange Martini is a local favorite. This is a sweet drink, with a citrus twist. Add a little sugar to the rim and you have a delicious drink that will go down nice and smooth. This is a drink that won't hit you too hard and the only thing better than one Blood Orange Martini, is two.
Make sure to save room for that second drink. Enjoy it on their outside Main Street patio in the evening, and you'll be able to watch the sunset over downtown Fort Wayne.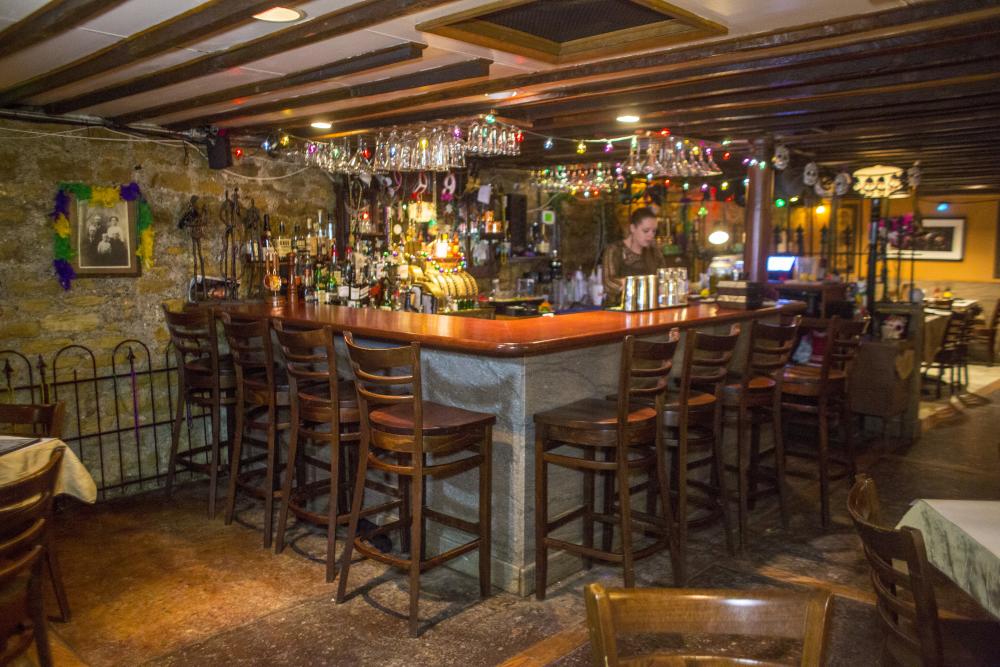 Bourbon Street Hideaway
If you are looking for an intimate experience, find your way to Bourbon Street Hideaway on the Landing in downtown Fort Wayne. The cozy atmosphere offers exposed stone walls with authentic Cajun and Creole dishes.
Their Basil Basil Martini is made of Basil Hayden, basil leaf, Triple Sec, simple syrup, lemon sour, and a touch of strawberry. Garnished with a lemon slice, this drink leans towards the sweet side and goes great with their appetizers. The Basil Basil is one of the most requested drinks at Bourbon Street Hideaway, and after you taste it, you will know why.

Club Soda
If you are looking for a drink and establishment that has stood the test of time, look no further than Club Soda. They are known for their entrees as much as they are known for their martinis.
The Timotini is a staple. This award-winning drink was designed by their own Timo. They have combined vodka, rum, melon and banana liqueur, along with pineapple and orange juice for this special treat. It tastes like an island drink and comes together to create something unique for Fort Wayne. Garnished with a cherry and orange slice, it deserves to be enjoyed on their outdoor patio.
Club Soda continues to impress Fort Wayne with their creations.
Park Place on Main, Bourbon Street Hideaway, and Club Soda have spent a long time raising the bar for cocktails and martinis. Each has established themselves as a destination. There are also a number of other restaurants both downtown and in the surrounding area that are continuing to open their doors and add to the craft cocktail and martini scene like Wine Down, HT2 and Hideout 125! One of the best ways to find a great martini is to take a chance on a new place.
The martini is a drink that you don't want to throw back too quickly. It's important to find not only a great martini but also a great atmosphere to relax and enjoy every drop. Pull out your favorite dress or suit, and create an experience. Your new favorite drink awaits you!