It's the hap-happiest season of all … especially for coffee and tea lovers.
If you're a coffee aficionado like me, shopping is nothing more than a good excuse to stop by a locally owned coffee shop and sample the holiday specialty beverages.
And fortunately, there is no shortage of places to choose from to find the best in seasonal brews.
The Best Holiday Beverages in Fort Wayne
Locations: 
5712 Maplecrest Road | The Orthopedic Hospital, 7952 W. Jefferson Boulevard | IPFW campus-ETCS, 2101 E. Coliseum Boulevard
Bon Bon's coffee has a current holiday specialty drink called Grandpa Ned, named after one of the shop's regular customers who is a big fan of the creamy white chocolate mocha and peppermint bark beverage.
Other seasonal offerings include pumpkin pie chai, pumpkin spice latte, Campfire Mocha (hot chocolate and toasted marshmallows), S'more Shake, hot cinnamon spiced tea latte or an Autumn Surprise - a hazelnut macchiato with pumpkin pie drizzles. Yum!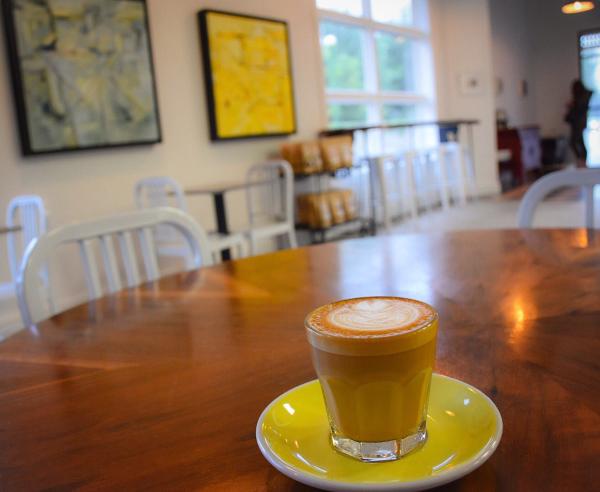 701 Columbia Avenue
This fairly new (est. 2015) coffee shop and roastery features an open, clean design and minimalist décor, but the abundance of natural light, partnered with the aroma of roasting coffee beans, gives it a warmth all of its own.
Conjure's feature drink this month is the Spiced Maple Latte – a coffee concoction blended with dark maple syrup (from the Three Rivers Coop), cardamom, cayenne, and nutmeg.
"It has a little bit of heat, but it's not too hot," said Cody, a Conjure barista.
The café also serves light fare such as quiche, pastry and vegan and gluten-free options from Beet Street.
"We have donuts on Saturday mornings, which are usually sold out by noon," Cody said.
Conjure Coffee products are featured and sold at Mocha Lounge and Fortezza Coffee, as well.
814 S. Calhoun Street
In search of some downtown ambiance while sipping your cup o' joe? If so, head for the Dash-in restaurant, which offers three tantalizing beverages during the holidays. The Phoenix White Hot Chocolate – a spicy cocoa drink – is one of the featured drinks, along with the gingerbread latte and the peppermint mocha.
The casual dining restaurant, cafe, and craft beer bar also serve freshly brewed coffee from Fort Wayne's Old Crown Coffee Roasters. (Nice to know:  Park free in the evenings and on weekends at the Wells Fargo Parking Garage or at street meters.)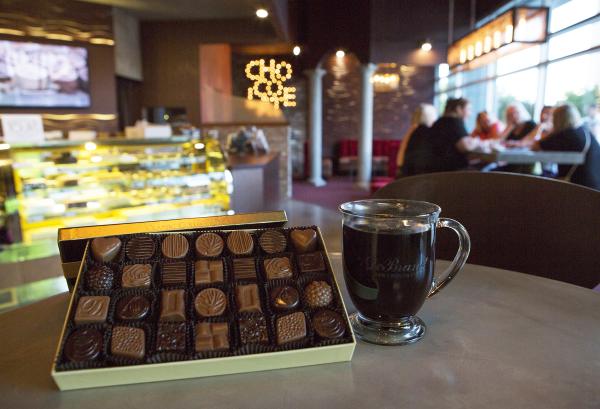 Locations: 878 Harrison Street, Auburn Park Drive, Coldwater Road, Jefferson Pointe
There's not a more impressive hot chocolate and showroom than DeBrand Fine Chocolates. The featured holiday drinks include a DeBrands Chocolate Silk Hot Chocolate and a Mint Hot Chocolate sprinkled with crushed peppermints.
And if you're serious about your chocolate, add a holiday treat like cherry cordials, Merry Christmas chocolate bars or Holiday Medley - white chocolate pieces with crushed pistachios and raspberries.  What a way to go.
3523 N. Anthony Boulevard
According to manager Allison Demaree-Coale, the Firefly offers several seasonal favorites for java lovers, including an a-wassailing hot spiced cider beverage, and an eggnog latte made with real eggnog and espresso (sorry, no booze).
Other customer favorites include a pumpkin chai made with real pumpkin, a hot buttered rum latte, and a peppermint patty mocha.
The coffee house and café also sells sandwiches, salads and baked goods as well as arts and crafts by local artists.
819 S. Calhoun Street
Speaking of pumpkin-laced coffee and tea, Fortezza's staff makes their own pumpkin syrup for use in their lattes. They also offer homemade honey cinnamon lattes and peppermint mocha coffee beverages.
The specialty coffee shop and café is located in the heart of the downtown district and offers not only coffee drinks but other beverages including a variety of teas.
Hungry patrons can also order brunch, breakfast and bakery items. Chapman's Brewing has partnered with Fortezza and offers a variety of craft beers and appetizers, as well.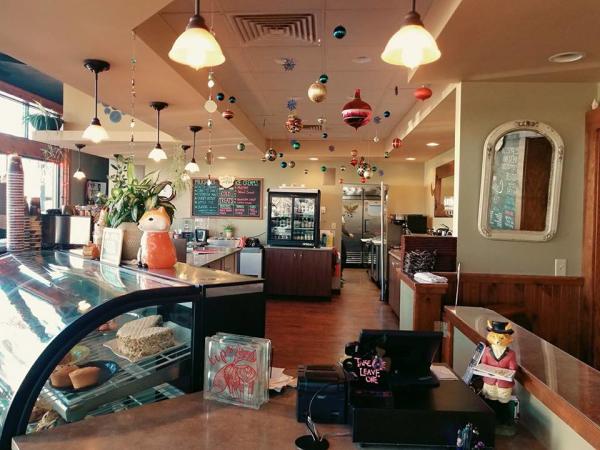 4001 S. Wayne Avenue
It's hard to find someone who has dined at the Friendly Fox and not raved about it. In fact, I've never found anyone who could say anything bad about their experience at the Friendly Fox.  The family-friendly business bills itself as a New American restaurant and serves breakfast, lunch, and dinner. Featuring a bakery and a full coffee and tea menu, staff at the Friendly Fox use locally roasted coffee beans from Utopian Coffee Company.
Holiday beverages include peppermint mochas and gingerbread cookie lattes, which are "soooo delicious," said staffer Mackenzie. The restaurant makes its own salted caramel syrup flavoring and chai tea mix, as well, Mackenzie said.
6312 Covington Road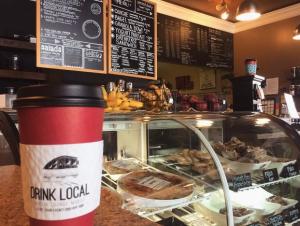 This is a favorite hangout, not only for nearby neighborhoods but - thanks, in part, to their mobile truck coffee service - a favorite in the entire Fort Wayne area, as well.
For the holidays, the shop offers a variety of coffee and tea specialties, including peppermint latte, gingerbread mocha, Christmas chai, eggnog latte, toffee nut latte, peppermint mocha, cinnamon dolce latte and a salted caramel mocha.
And they don't shirk in the hot chocolate department either, offering six varieties, including The Classic, Peppermint Stick, Snowflake, Ultimate Caramel, Toffee Bar and Salted Caramel.
Want to take home some coffee for gifts or to brew at home? The Mocha Lounge has a wide variety to choose from, including holiday flavors such as Nutcracker Mocha, White Christmas, and Winter Wonderland.
3417 N. Anthony Boulevard
The crew often whips up the drink specials on the fly and they change frequently, according to Old Crown barista, Michael. "Having said that, we do have the Christmas Cookie Latte, a latte with maple spice, hazelnut and cinnamon syrups," he said, "and peppermint lattes are always popular this time of the year."
The most popular seasonal tea is Roots a.k.a. Tangerine Ginger, in part, because it is quite soothing for sore throats and colds, Michael said.
Customers also often request the organic peppermint and cinnamon plum oolong teas.
All of the shop's teas are loose leaf and the honey used in the beverages is locally-sourced.
14517 Lima Road, Huntertown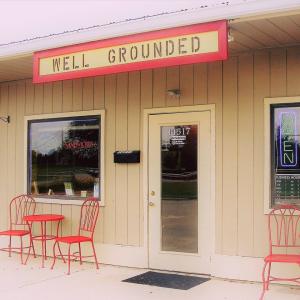 Just a hop and skip north on Lima Road you will discover this family-owned café and coffee shop at Huntertown's Lima Plank Mall.
Specialty coffees include peppermint white mocha, peppermint mocha latte, gingerbread latte or a Sleigh Ride frappe (ice blended drink) which is made with peppermint and mocha.
"We make all of our featured soups, and many of the other items, as well," said Lindsay Gailbraith, staff member and daughter of the owners.
The café's offerings include fresh baked goods, homemade soups, salads, paninis and breakfast sandwiches.