A few years ago, I did a Top Fort Wayne Burgers review for our local NPR affiliate, WBOI. At that time, after a heated debate on social media and tallying over 100 votes, the top burgers emerged, and I tried them all. Since then, a handful of new restaurants have opened with stellar burgers on their menus, so I am adding them to my list.  If you're visiting Fort Wayne, whether for business or pleasure, add one of these burgers to your must-eat list. You will not be disappointed.

305 E. Superior St.
(260) 426-3411
donhalls.com
This burger surprised me when I first had it. While I enjoy many of the dishes at the Gas House, I had serious reservations that this burger deserved to be included in a list of Fort Wayne's best burgers. I am happy to be proven wrong.
The patty is hand-packed, thin, and well textured. It's tricky to prepare a medium rare burger out of a patty so thin, but the chef nailed it. It was cooked to perfection and served on a delicious onion bun. It is a bit messy since the patty starts to fall apart, but that wasn't a deal breaker for me. It is topped with fresh veggies that tasted like they came from my backyard garden.
Price: $9.50

536 W. Main St.
(260) 426-0531
For years, Henry's was my go-to bar. In recent years, I haven't been nearly enough, but I was happy to discover that the burger hasn't changed. You can't go wrong with this burger.
It is a perfectly-sized and cooked, juicy patty served on a quality onion bun. No need for ketchup with this burger, though I highly recommend slathering it with the spicy German mustard that comes with it. My one complaint: no cheddar, so I had to order it with American cheese, which just isn't the same. It is topped with a rich red tomato, crunchy red onions, and fresh crispy lettuce.
Price: $8.99

121 W. Wayne Street
(260) 420-5563
jkodonnells.com
I used to spend an inordinate amount of time at this downtown establishment, and have had the burger on numerous occasions… it is superb. In fact, in my original review, I ranked it #1. The patty is packed with flavor, seasoned with a special blend of "secret" spices. This was love at first bite.
Even though they won't tell me exactly what is in the patty, I could definitely taste hints of thyme and rosemary. Cooked to a perfect medium rare, the burger came out juicy and just a little greasy. The potato bun provided the perfect bun-to-burger ratio and held up well. Though they told me it was charbroiled, I didn't taste much char, which was okay because of all the other wonderful flavors shining through. It is topped with crisp fresh greens, a red ripe tomato, and an appropriate amount of red onion.
Price: $10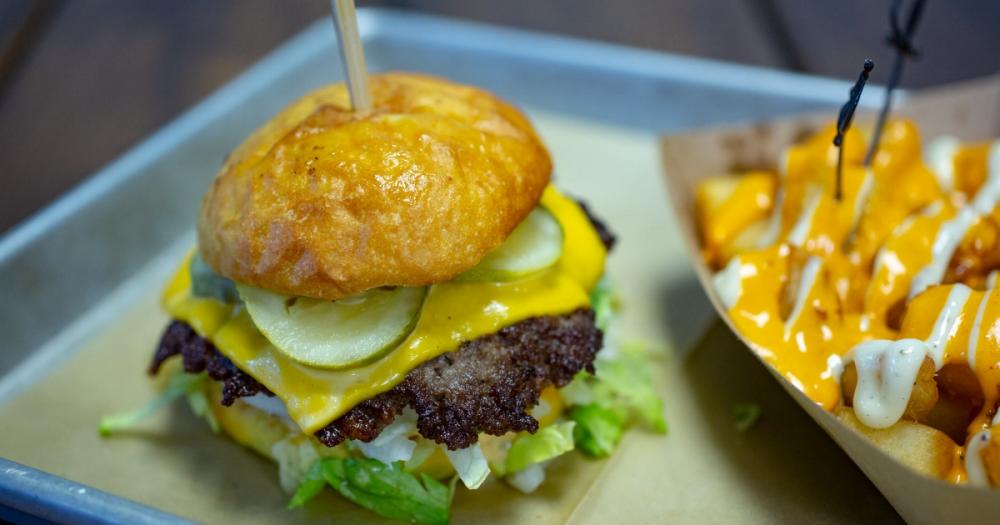 3412 Fairfield Ave.
(260) 745-7002
bravasfood.com
When visitors ask me where to dine, I always recommend Bravas. They source their beef from a local farm and use only the freshest ingredients—yes, that means when tomatoes aren't in season, the burgers won't have tomatoes because the owner refuses to serve sub-par toppings. The menu is super creative, as well, and is constantly rotating.
One of my favorites is the PB Burger with homemade peanut butter, bacon, pickled peppers, mayo, and white cheddar on a pretzel bun.
Price: $7-$12

1825 W. Main St.
(260) 203-4045
junkditchbrewingco.com
I had heard so many good things about Junk Ditch's burger, and since I absolutely love everything I have ever had there, I knew this burger would not disappoint.
Of course, how can you go wrong with a house-made brioche bun and a fried egg? They also source their beef from Joseph Decuis' Wagyu farm, making the patty just about the best I've had.
Price: $13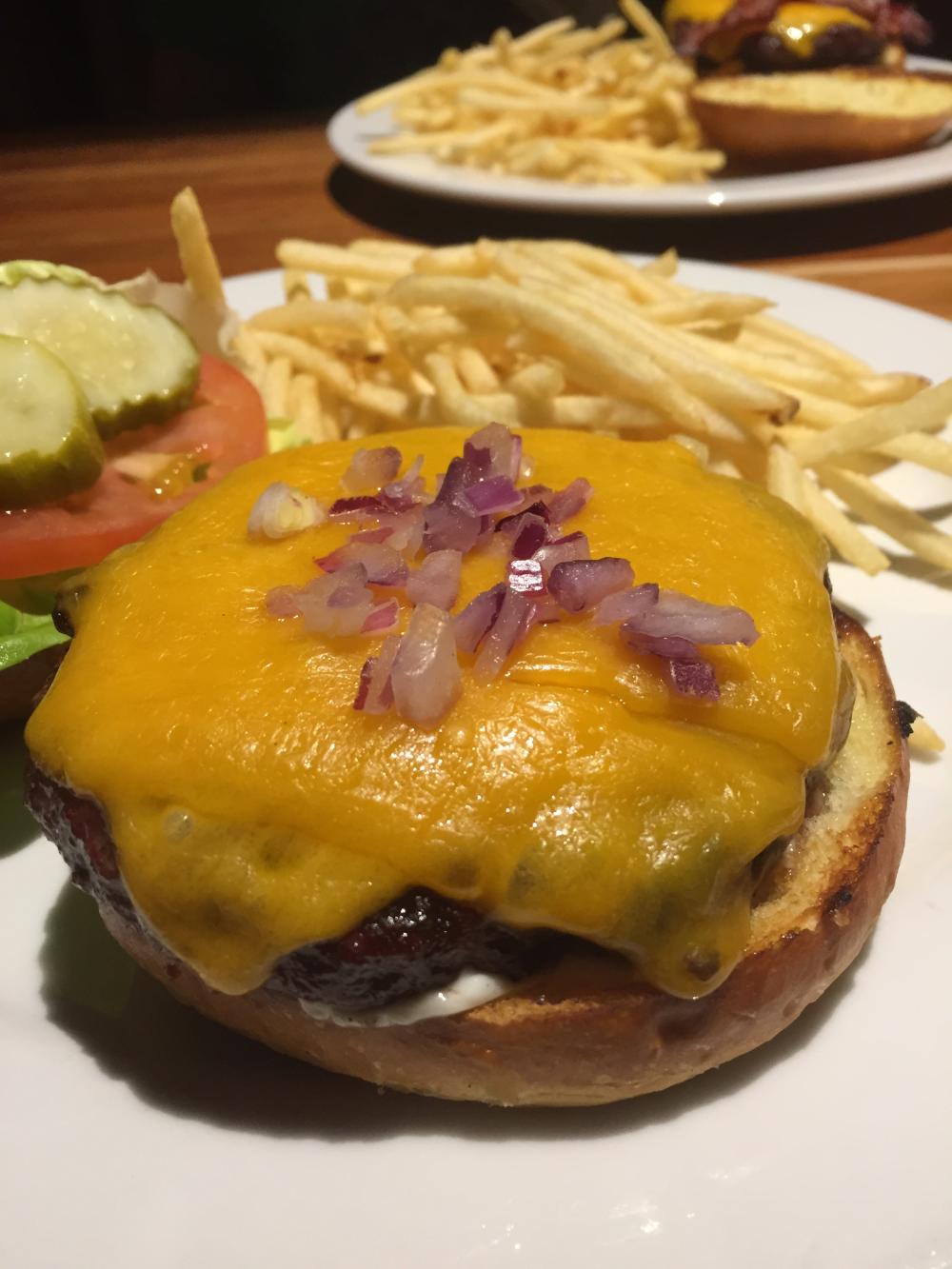 1509 West Dupont Rd.
(260) 203-5900
blackcanyonrestaurant.com
I am not going to beat around the bush on this one. This is a dang good burger—perhaps the best in town. I enjoy Black Canyon, but I had never ordered a burger there. They have so many tempting items on their menu. And while I have enjoyed everything I have ordered there, I wasn't expecting the burger to impress me so much.
You'll be met with a slight smoky flavor when you take your first bite. And the juiciness? I don't know if I have ever tasted a burger this juicy. Word of warning: it is messy. The bun fell apart halfway through, but I was more than happy to resort to a knife and fork to finish it off.
Price: $11
This post was updated in May 2019.