If you've never heard (or heard of) the Avett Brothers, who are performing live at the Embassy Theatre here in Fort Wayne on Valentine's Day, February 14, 2013, you're missing out. I'll admit I'm only just discovering them myself. While they've been on my radar for a couple years now, I never got around to listening to them until recently. I find I have to make a much more concerted effort as I've gotten older to find new music, but this is a band for whom the effort was well worth it.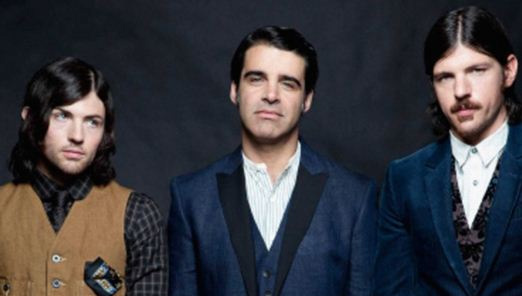 It's been about 10 years since I first discovered Ryan Adams, alt-country's most prolific singer-songwriter and an artist who acted as a sort of gateway into a subgenre of music I had never explored. There's been an interesting, I guess you could call it a realignment, in country music over the last several years. Many of today's most popular country music acts either straddle the line between country and pop or have crossed over completely (see Taylor Swift and Carrie Underwood). So where does one find the traditional country sound? For years it came from, among others, those artists classified as alt-country (or sometimes as Americana or the more general folk), artists outside popular country producing a sound more akin to Hank Williams than to Tim McGraw, artists like the aforementioned Ryan Adams, his first band, Whiskeytown, Uncle Tupelo, and Wilco. These are artists who were (and in many cases still are) critical darlings but haven't enjoyed much mainstream success. Now a new wave of artists is producing that more traditional country sound. The difference being these artists are generating more radio-friendly singles and are reaping the benefits of airplay (see the Lumineers and the Civil Wars). I think the Avett Brothers fall pretty squarely in between. They've released a number of albums over the last decade, building a significant fan base as they went, but didn't enjoy much mainstream recognition until the last couple years. Listen to a song or two and you'll understand why that recognition is well-deserved and long overdue. Tickets for the Avett Brothers show with opening act Jill Andrews are still available and cost $36.75 (additional fees may apply). See
www.ticketmaster.com
for availability.
AND, YOU CAN WIN THEM HERE!
Simply click
here
to enter to win at Avett Brothers Weekend Getaway!