When I moved to Fort Wayne from Ann Arbor, MI in 2015, I felt some trepidation. Most of my fellow graduates from the University of Michigan's Master of Music program were moving to New York or Chicago, with their bustling arts communities; when I told them I was moving to Indiana to take a full-time singing position, they raised their eyebrows. Little did they--and I--know that I was walking into an arts goldmine.
Your Guide to Fort Wayne's Arts Community
For a city with a little under 300,000 residents, Fort Wayne's thriving arts community is striking. I am just one of many artists who has relocated to this city over the years to live and work in a community so supportive of the arts. Together, we make Fort Wayne a real destination for anyone looking to examine a sculpture, take in a concert, or guffaw their way through a musical.
Visual Arts
Whether you want to browse galleries or build a private collection, Fort Wayne has you covered. Here are a few of the most popular area institutions dedicated to the visual arts.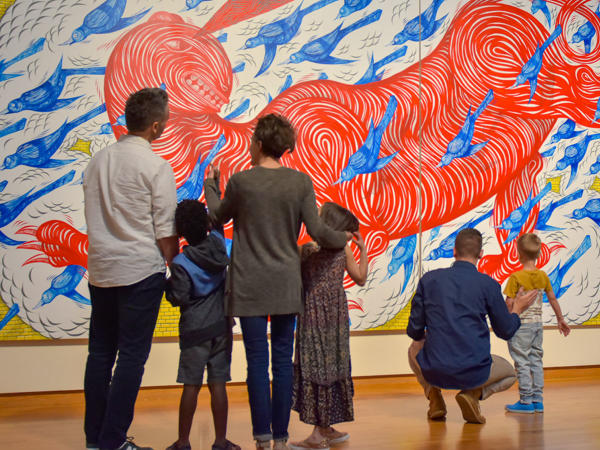 Fort Wayne Arts Campus
Fort Wayne's Arts Campus spearheaded back in the 1960s by Arts United, is home to a surfeit of artistic options, among them two visual arts centers. On one side of the street lies the Fort Wayne Museum of Art, which includes multiple galleries with both permanent and rotating collections. It's a lovely space designed by famed Chicago architect Walter Netsch; I've actually performed in it multiple times.
Across the street from the museum, within the Auer Center for Arts and Culture, lies a contemporary gallery called Artlink. Here you can view--and purchase--pieces by local artists. Artlink also hosts events, such as live drawing and a VR studio, that allow visitors like you to participate in the art-making.
Wunderkammer is an interactive space that, despite the farmer's market, performances, and events that take place there, serves primarily as an art gallery. Their hours are irregular, so be to go during an event (such as a screening during their film director series).
Finally, if you're a sculpture fan, be sure to take a walk in downtown Fort Wayne. Public sculptures in the downtown area range from the historic (like the Anthony Wayne monument in Friemann Square) to the whimsical (the playful, abstract bike rack sculptures scattered throughout downtown).
Performing Arts
Not many cities of Fort Wayne's size can boast a professional ballet, vocal ensemble, and orchestra. Fort Wayne has all three, and so much more. These institutions, and others like them, kill two birds with one stone: they attract competitive artists to Fort Wayne and make those artists' talents available to both residents and visitors to Fort Wayne.
Indiana's oldest professional dance company offers a wealth of shows per year, including the holiday favorite The Nutcracker. One of my first performances in Fort Wayne was a collaboration with the Fort Wayne Ballet— "Lacrymosa" by Edward Stierle, set to excerpts of Mozart's Requiem. The dancers are truly incredible, and when moving around in their ornate costumes, they look like otherworldly beings to me (I have all the elegance of a robot).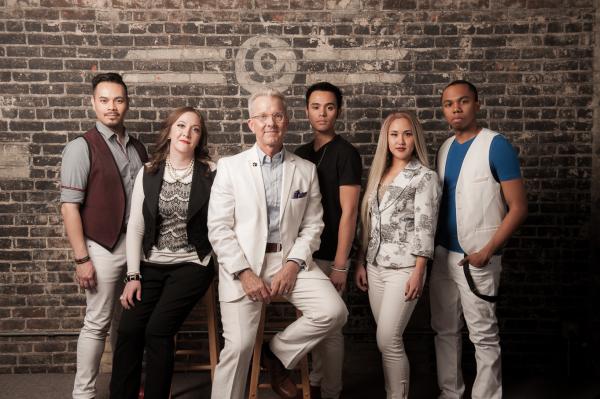 Heartland Sings is a real gem, the only company of its kind that I know of. The prospect of a full-time job as a singer is what first drew me to Fort Wayne in late 2015, and I've been the principal soprano at this vocal production company ever since, performing classical, jazz, musical theater, and more across the region. All the full-time singers have degrees in music from top universities, as do many of the part-time vocal artists, who join us for larger productions (such as oratorios or musical theater). Sometimes other artists, such as internationally-acclaimed a cappella ensemble The Real Group and Broadway veteran J. Mark McVey, come to the city to collaborate and perform with us as well. Basically, we're delighted to bring extremely high-quality vocal productions to our home city!
Completing the trifecta of professional ensembles, the Fort Wayne Philharmonic, seated at the grandiose Embassy Theatre, offers a rich season of orchestral, choral, and sometimes operatic favorites. From beloved classics such as its annual Messiah by Candlelight to world-renowned guest artists such as internationally acclaimed soprano Renée Fleming, the Philharmonic is a favorite of local season ticket holders and eager visitors alike.
Fort Wayne Dance Collective
The Fort Wayne Dance Collective is a dynamic organization with several main performance branches, including a touring company, a youth dance troupe, and Fort Wayne Taiko. That last one is Fort Wayne's very own taiko (Japanese drum) ensemble, and if you haven't heard a taiko ensemble play before, you should really put a performance on your calendar now! As a collective, between one-off performances and larger events like the three-day Indiana Dance Festival, this organization covers many more contemporary kinds of dance and movement.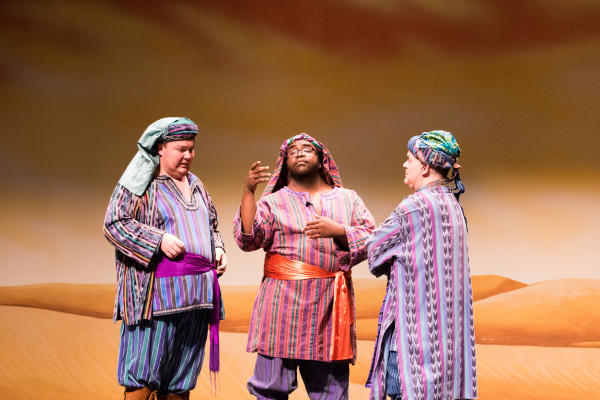 With a robust calendar of six shows per year, the Fort Wayne Civic Theater is one of the strongest community theater organizations I've ever seen. They do a great job mounting high-quality productions, with impressive sets that rival those of professional organizations. And the talent of the community, which comes together to create these all-volunteer productions, is equally impressive.
The Bach Collegium of Fort Wayne provides a remarkable opportunity to hear chamber music, including a choir and a chamber orchestra, many times a season. As you may have guessed, the Collegium plays a lot of Bach, but their Baroque focus also encompasses other composers of the era.
The Fort Wayne Children's Choir is another institution that blew me away when I moved to Fort Wayne. With nearly 300 students from 85 nearby schools participating, the Fort Wayne Children's Choir includes nine choirs and tackles challenging repertoire with ease. Its Youth Choir and Chamber Choir, comprised of the most advanced students, should be of particular interest for fans of choral music.
This singular theatre, housed in a historic building in West Central, is a perfect one-stop shop for a meal and a show. With seven shows a season, there's plenty of opportunities to catch a play or musical performed by a volunteer cast while tucking into a satisfying meal.
Venues
Where do all these performing arts organizations do their performing? Fort Wayne is home to a growing number of performance venues, attracting national acts as well as local performing arts organizations. While this list is by no means exhaustive, here are some of the concert halls, theaters, and dive bars frequented by performers:
Allen County War Memorial Coliseum
Sweetwater Pavilion
Looking for More? Try the Universities or the Cinema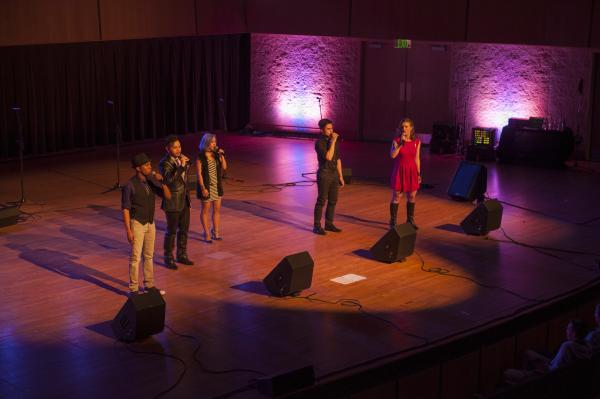 Fort Wayne is home to quite a few universities. At least two of them (Purdue Fort Wayne and the University of St. Francis) have both art and music departments; you can pore over exhibitions or attend concerts at either institution.
Purdue Fort Wayne is home to Purdue's School of Music, and students perform everything from orchestral concerts to operas on the Purdue Fort Wayne campus. I've performed on stages at both schools and can vouch for their stellar facilities.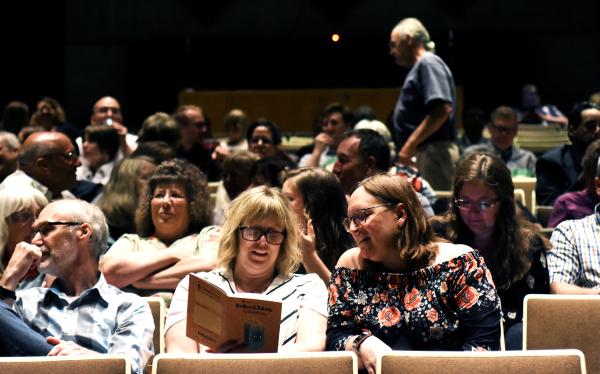 Finally, I couldn't end this list without mentioning the Cinema Center. This neat non-profit film society, housed in a historic theater downtown, screens many independent films and organizes the annual Hobnobben Film Festival in Fort Wayne. Every film aficionado who visits this city should pay them a visit.
This post was originally published in July 2018 and has been updated.