As the weather cools and you're looking for fun weekend getaway activities, consider enjoying some of Fort Wayne's escape rooms like Escape Fort Wayne and Room to Escape.
Escape rooms have been popping up around Fort Wayne for the past year, but if you want to test your skills be sure to try out Room to Escape or Escape Fort Wayne both provide various escape rooms that vary in difficulty.
What is an Escape Room?
Don't know what an escape room is? No worries!
An escape room is an attraction/physical game where players are in a room and in order to get out they have to solve a set of puzzles and escape within the set time limit. In order to escape, you have to find clues located around the room that help solve a riddle or puzzle. Many of the escape rooms in Fort Wayne offer different themes throughout the year and various props to decorate the room. Of course, some of the escape rooms offer hints if needed!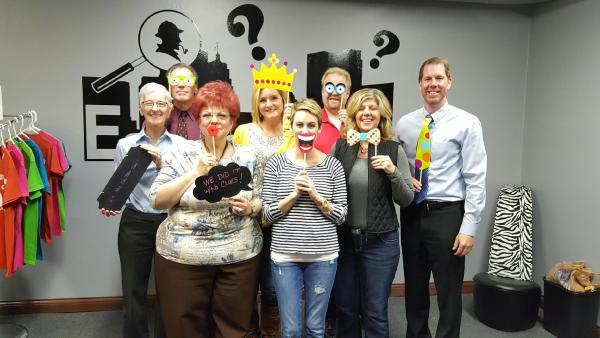 I can tell you that the escape rooms were a lot of fun with friends and I would love to try out one of the games. The games provided enough of a challenge without me feeling trapped. Plus, it's the perfect activity for an indoor rainy day activity. Not that you can only go on rainy days!
Why Take an Escape in Fort Wayne?
From the time you enter the building at Room to Escape to the time you leave, you will have an experience you will remember, according to Jay Hatfield, owner of Room to Escape. From the customer service to the opportunity to escape the daily grind, you will have fun the entire time you visit Room to Escape.
"We supply an experience for people that truly is unprecedented, from what we are told by our customers as well as from escape room game enthusiasts that visit us. Come visit [Room to Escape] and find out our unique extra treatment you will receive. We offer extra games where very nice prizes are won that have real value. We are trying to build a place where happy memories are an absolute.   
Your Escape in Fort Wayne
On your next visit to Fort Wayne will you be able to escape?
Add this activity to your Fort Wayne trip itinerary for only $19.95 per person at Room to Escape, the lowest price in town!! 
3734 Allen Avenue
(800) 454-3927
Games are typically available Mondays to Saturdays, but make sure you book your game in advance at RoomtoEscape.com. 
Escape Fort Wayne
927 S. Harrison Suite 300
(260) 206-6985
Games are available Wednesdays-Fridays 5:00-11:00 pm, and Saturdays 2:00-11:00 pm.