Question:  What do puppets, rockets, and musical therapy have in common? Answer:  They all entertained audiences at last year's
Fort Wayne Regional Maker Faire
! This year's Fort Wayne Regional
Maker Faire
will be held on September 13 and 14 in Headwaters Park, downtown, and these forms of entertainment are likely to reappear!  The Maker Fair is supported by
TekVenture
, a local program that encourages people of all ages to share their invention ideas and engage in experiments. In my opinion, this Faire is definitely one of the COOLEST attractions to visit the city, and I plan on attending it for several reasons. As an educator, I think it is necessary to see the natural, coherent blend of science with the arts, math, technology, and even athletics.  At the Maker Faire, local and regional Makers educate and entertain guests with their inventions - from whimsical pieces of art, to functioning, giant puppets, to rocket launches and electric demonstrations.  These remind us – especially kids – that we can make inspiring and useful creations using more than one subject area.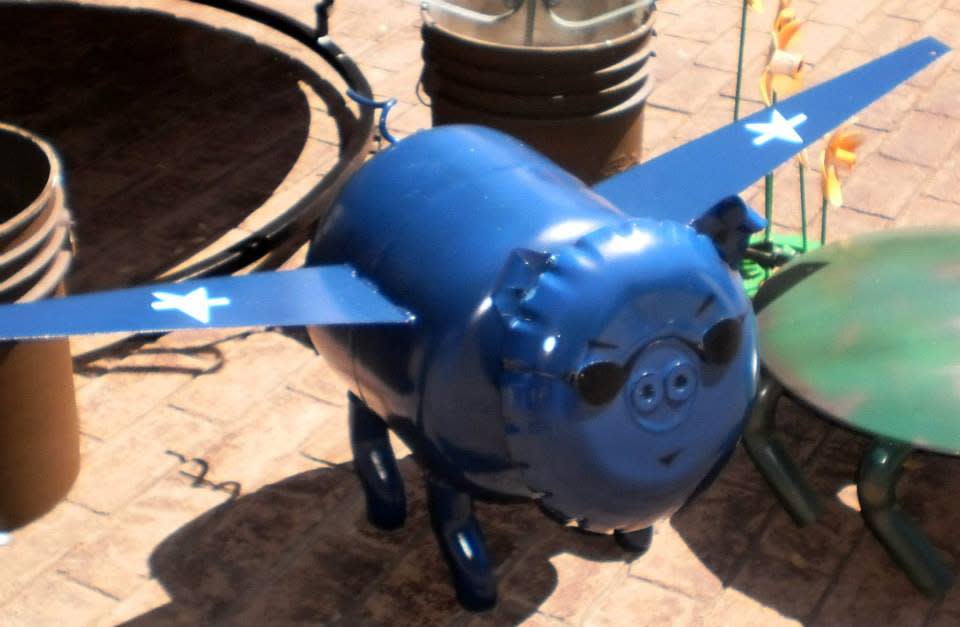 As an adult, I myself am mesmerized by new inventions.  The Makers at the Faire captivate and engage both adults and children in their work, such as in demonstrations for using tools, assembling aircraft, and blowing glass.  I appreciate the Faire because it promotes creativity, hands-on techniques, and patience, which I think are great reminders for everyone. Kids are encouraged to come and explore the Faire.  This is a beneficial experience for them, as some Makers are kids themselves, giving their own demonstrations and teaching others about their techniques. Lastly, the Maker Faire is an excellent way to support artisans in the local and regional community!  Fort Wayne is filled with many talented minds, and this is one of the best ways to showcase them. Check out TekVenture's Maker Faire 2014 yourself and learn something new!
You can view last year's schedule here to see other activities at the Maker Faire.
Info for Maker Faire 2014: Saturday - Sunday, September 13 & 14 10:00 a.m. – 6:00 p.m., Headwaters Park Lincoln Pavilion (map)
Ticket and parking information can be found here.