Do you love being exposed to new ideas in an innovative environment? Then, TEDx Fort Wayne is the place for you to be! Founded in 1984, TED is a nonprofit organization devoted to bringing together people from three worlds: Technology, Entertainment and Design. The "x" refers to an independently organized TED event. TEDx (and TEDx Fort Wayne) is a program of local, self-organized events that bring people together to share a TED-like experience in their respective cities. Event Organizer Craig Crook is still running on the momentum from the 2012 event.  He and a group of volunteers, speakers, and performers, are one again coming together this year for another TEDx event, April 27th. The event, which starts at 9 am, will be held at Indiana Tech's
Andorfer Common & Theatre
. Crook says the venue was chosen because the university is a a great partner, and contributes to the community. The theme, "IGNITE," provides a glimpse of what guests can expect from the speakers. Although Crook is tight-lipped about the specifics, he assures local speakers who play active roles in the community will be among those on the list. Talks will focus on the areas of wellness, community, and commerce.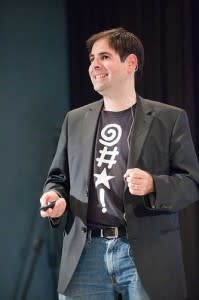 Each year the group fine tunes details to improve the event for the next year. For example, Crook notes this year will feature fewer speakers to allow for more time to digest the material. Tickets are $50.00, and can be purchased on their
website.
Space is limited to about 200 people, so act fast!