For a foodie like me, Taste of the Arts is a dream come true. Every year, in late August, Arts United transforms Main Street and the surrounding area into a regional festival celebrating the arts. The event features music, dance, fine arts, theatre, history, and local food. The proceeds raised fund arts and culture programs and organizations. There's only one thing better than a food festival—one that also raises money to support organizations that improve the quality of life in our community.
New this year, Taste of the Arts has added a Friday night kick-off event on August 26 from 6-11 p.m., featuring WBOI's Meet the Music Concert, Living Fort Wayne Film screening of It Happened One Night, and a performance by dAnce.Kontemporary.  The festivities continue all day Saturday, August 27 from 11 a.m. to 7 p.m. For a full schedule of events, visit http://artsunited.org/tasteofthearts.
But back to the food. On Saturday, over 30 local food vendors will line Main Street, offering small dishes ranging from $1 to $7. Here is a sneak peek of what to expect.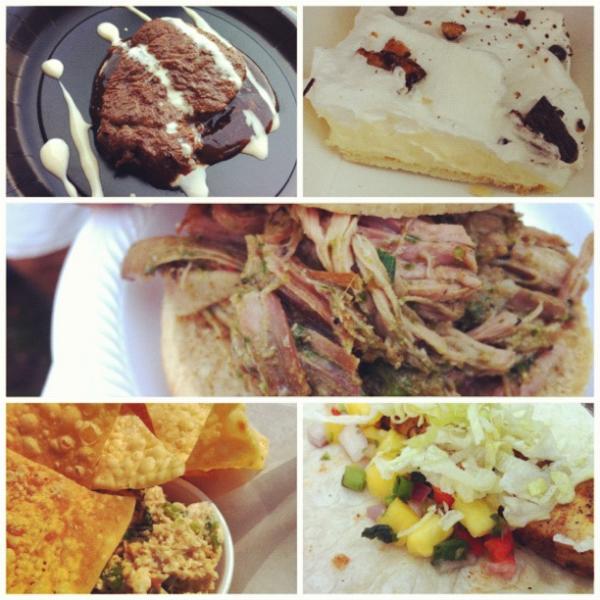 Albright's Meats and Deli
Smoked Andouille, Chicken Italian, Smoked Egg Salad, Baked Potato Salad
B.Antonio's
Slice of Pizza, Breadstick Bites, Nutella Dessert Sticks
Noodles and Co.
Mac n Cheese, Pad Thai, Spicy Korean Beef Noodles, Caesar Salad
Palmetto Poppers
Kettle Corn
Savannah Soul
Chicken and Waffle, Catfish Po'boy, Pulled Pork Po'boy, Peach Cobbler
Waiter on the Way
Mac n Cheese, Baked Beans, Barbacoa Tacos, Strawberry and Snickers Cupcakes, "Adult" Cupcakes (Bourbon Pecan Pie cupcakes), Lemon Ricotta Cookies  
Other food vendors include 816 Pint and Slice, Bandido's, Banh Mi Barista, Biaggi's Ristorante Italiano, Black Canyon, BrainFreeze Ice Cream Truck, Bruno's BBQ, Club Soda, Dash In, Granite City Brewery, Health Food Shoppe, Ivy Tech Culinary, Jai Juice, Jimmy's BBQ, JK O'Donnells, Kona Ice, Mad Anthony's Brewing, My Grandma's Table, O'Reilly's Irish Bar & Restaurant, Purple Mountain Cheesecake and Desserts, Qdoba, Shigs and Pit, Subway, Summit City Brewerks, Sweets So Geek, and Vietnummy.
Be sure to come hungry because you will want to sample as many dishes as possible!