Give yourself the day. That's the theme behind Indiana University–Purdue University Fort Wayne's own Tapestry event, held in Fort Wayne on Friday, April 27. The keynote speaker is Patricia Heaton, Emmy Award winner, Ohio native, sitcom actress. producer and best-selling author.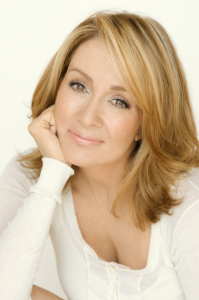 This mother of four will speak at this year's event, following in the footsteps of past keynote speakers such as Patty Duke, Marie Osmond and Molly Ringwald. Kendallville Mayor Suzanne Handshoe will also be present as she discusses "Breaking the Mold" at the breakfast program.

Heaton will share her insights on marriage, motherhood, and raising four sons, and how she's able to balance all that with her career. Her uplifting and humorous glimpses into her personal and professional life will inspire Tapestry guests to make the most out of every day.

Other events at Tapestry include a breakfast program, followed by 13 breakout sessions attendees can choose from ranging from dancing lessons to financial planning and everything in-between, as well as shopping at the many booths lining the perimeter of the Coliseum's Expo Center.

Tapestry, an annual event at IPFW since 2002, has become a day of education, renewal and inspiration for women from all walks of life. Proceeds from the event go toward raising scholarships for female students at IPFW. Presentation of the 2012 scholarship winners will also be a part of the event, which takes place from 8 a.m to 4 p.m. There are several types of registration, beginning at $65 per person. For full details visit the event's website. Group and corporate tables are also available at the event.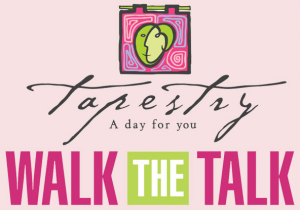 To stay up-to-date follow Tapestry on Facebook and Twitter. Since it began, the annual Tapestry event has raised more than $450,000, and 30 IPFW students have received scholarship. A projected $38,500 in scholarships will be awarded this year. The event also features a shop boutique, trade show exhibits, silent auction tables and breakout sessions specifically geared toward women. At the lunch and networking sessions, attendees can connect with old friends and coworkers or meet new ones from the Northeastern Indiana area. All events take place at the Allen County War Memorial Coliseum, located at 4900 Parnell Ave., on the city's north side. Registration is required. Information on how to register can be found online.