Update: As of 2017, Tanglewood Berry Farm is no longer in operation.
Tanglewood Berry Farm, located in southwest Fort Wayne on Hadley Rd., is a family-owned USDA-certified organic farm. Known regionally for its expansive selection of strawberries, raspberries and blackberries, Tanglewood is also home to more than 125 varieties of vegetables and herbs. Even better, most of those 125 varieties are heirloom!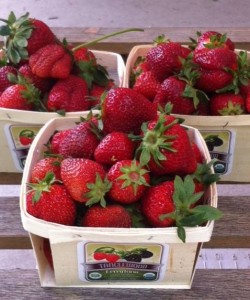 Tanglewood is owned by the Barnes family and has been in business for over a decade. You can learn more about the family here. In true family farm style, Tanglewood has a variety of animals roaming around the property as well, including miniature goats, peacocks, guinea hens, chickens, Leo the Big White Dog and Gus the Little White Dog.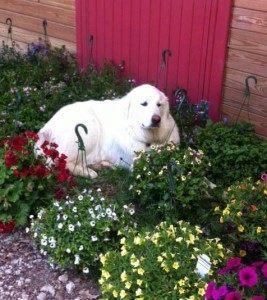 This is peak season for fruits and veggies, so a few trips to Tanglewood should certainly be in order. Whether you want to use your goodies right away for fresh summer salads, fruit smoothies or healthy snacks, or you're the more industrious type and want to can for the winter months, this is the perfect time to stock up.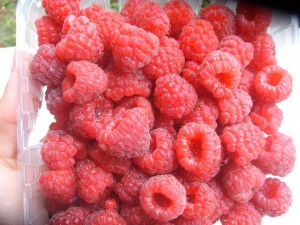 Tanglewood offers many educational events throughout the year! Below are some that are coming up soon: Little Sprouts* The Little Sprouts program is designed to foster a love for growing. Kids who join will receive a market bag, membership card, samples of fresh produce, strawberry farm coloring book and monthly Little Sprouts classes. *August 9 - Little Sprouts- Pickle Making Class August 13 - Cooking with Powerhouse Foods This event is hosted by Margy Hooker, Chef, Author and Market Master of Tanglewood Berry Farm and Parkview nutrition experts LeighAnn Brooks, RN, RD, CDE, and Kathy Wehrle, RD, CD. It is co-sponsored by Parkview LiVe. *September 6 - Little Sprouts - Hike in the Woods September 13 - Preparing for Winter and Closing Down Your Garden Learn what to plant for the fall season and how to properly close down your garden for the year. September 17 - Preserving the Harvest Canning Class This one looks very interesting! Learn how to get the most out of what your garden has produced this year. October 1 - Fall Harvest Wine Tasting and Dinner A "Food Network-style demonstration class," this class will teach you tips and tricks of making a wonderful fall harvest dinner. As a bonus, experts from Cap'n'Cork will be  on hand for you to learn about wine pairings. *October 4 - Little Sprouts - Fun with Pumpkins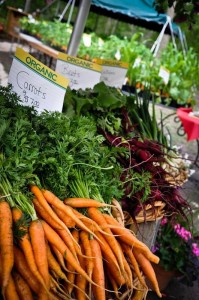 Details Location: 2427 S Hadley Rd Fort Wayne, IN 46804 Hours: Tuesdays and Thursdays 2 - 6 p.m. Saturdays 9 a.m. - 4 p.m. Additional hours can be arranged to meet specific needs, and you can also order online to pick-up onsite. Click here for more information. Call: 260-418-8386 Email: organic@tanglewoodberryfarm.com Click here to learn about more Farmer's Markets in the area.